Were you or a loved one sexually abused by Taylor Ward or another employee of Kentucky's Sunrise Children Services? Our experienced sexual abuse attorneys are here to help.
You have powerful legal rights
Over four decades of combined trial experience
You owe us nothing unless we secure compensation
We believe you. Learn more about your legal options in a free, confidential consultation today.
24/7 Confidential Consultations
Children of all stripes deserve strong protection from sexual predators.
— Brian Kent, Esq.
"Excellent."

My family felt lost after the accident, but Brian knew what to do.
Abuse Guardian
Reviewed by
Tracy K.
on .
A former employee at Sunrise Children Services in Morehead, Kentucky has been convicted of sexually assaulting a 16-year-old resident of the residential facility. Taylor Ward, 25, admitted in March 2019 to having inappropriate contact with a resident at the Morehead facility, which was closed down the same month. Agreeing to plead guilty on two counts of first-degree sexual abuse, Ward was sentenced to 1 year of incarceration.
Legal Support For Survivors Of Sunrise Children Services Abuse
Were you or a loved one sexually abused while living at Sunrise Children Services, Kentucky's largest provider of services to children in crisis? Our experienced sexual abuse attorneys are here to help. The allegations against a Sunrise employee are truly shocking. No minor should be subjected to sexual misconduct, especially from a trusted employee entrusted to care for them.
You are not alone. We believe you, and we believe your voice matters. You deserve justice. This was not your fault. Sexual abuse survivors often struggle to deal with complicated emotions of shame and embarrassment, anger and fear. Some even come to believe that they deserved what happened to them. You did not deserve this. You were violated. You did nothing wrong.
Your Legal Rights
Our attorneys are here to protect your rights. As a sexual abuse survivor in Kentucky, you have powerful legal options. Thankfully, Taylor Ward is being processed through the criminal justice system. He is currently incarcerated at the Rowan County Detention Center for crimes including sexual misconduct. But Sunrise Children Services has yet to be held accountable for allowing Taylor to sexually abuse residents of the facility. Our dedicated legal team can help.
In line with Kentucky's strong history of civil law, sexual abuse survivors may be eligible to pursue private civil lawsuits against the parties responsible for their sexual abuse. This includes the direct perpetrators of sexual abuse, as well as any institutions or organizations that allowed the sexual abuse to occur through negligence. In short, Sunrise Children Services may be held liable for the financial damages of sexual abuse survivors, in the event that negligence contributed to the crime.
[]
keyboard_arrow_leftPrevious
Nextkeyboard_arrow_right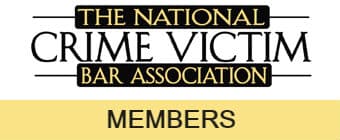 Sunrise Children Services Employee Convicted Of Sexual Abuse
Sunrise Children Services is a Baptist organization that provides residential treatment services to thousands of children from locations in Danville, Dixon, Elizabethtown, Mayfield, Morehead, Bronston and Mount Washington. Taylor Ward was a direct-care counselor at the organization's Morehead residential facility, located at 2495 Cranston Road. Police say Ward worked at the center between December 1, 2016 and May 31, 2017, during which time he inappropriately touched a female minor. According to authorities, Ward also admitted to touching other minor residents during his tenure at the Morehead location.
Our Experienced Attorneys Can Help
In light of the shocking allegations against Taylor Ward, our experienced civil attorneys have launched a full investigation into Sunrise Children Services, with a focus on the organization's now-closed Morehead location. We believe that significant failures on the part of organizational staff may have contributed to the sexual misconduct perpetrated by Taylor Ward. We also believe there may be other instances of sexual abuse committed by additional staff members that have yet to come to light.
If you or a loved one were sexually abused at a Sunrise Children Services' location, our compassionate attorneys have the answers you need. Contact us today to secure a free, confidential consultation. You can learn more about your legal options at no charge and no obligation. Even better, our lawyers offer their services on a contingency-fee basis. That means you owe us nothing in payment until we secure compensation in your case. You have nothing to lose and everything to gain.