Public schools have a duty of care to prevent, investigate and report incidents of sexual abuse. If they fall short of satisfying that duty, the victims may be entitled to civil compensation. You may be asking:
Can we sue a public school for covering up sex abuse?
Will a civil case have any effect on criminal proceedings?
Are your attorneys experienced in this area of the law?
Public school cases are more difficult than private school cases. Our experienced attorneys are here to help.
24/7 Confidential Consultations
We will often seek punitive damages to punish public schools for their egregious errors.
— Brian Kent, Esq.
"Great Lawyer."

I was so impressed with how professional all the staff were.
Abuse Guardian
Reviewed by
Faith G.
on .
According to a comprehensive 2014 study performed by the U.S. Government Accountability Office, the majority of the nation's K-12 schools are sorely lacking in cohesive regulations designed to protect students against the very real threat of sex abuse.
Federal Report Reveals Troubling Lack Of Oversight
Though a considerable amount of federal support and education regarding child sex abuse is available, schools in many states are unaware of these resources and fail to step up with their own standards, regulations and programs to combat the problem.
As a result, a staggering number of children end up suffering sexual abuse during their K-12 years—nearly 1 in 10 children, according to a 2004 report from the Department of Education. Though even just one child suffering sexual abuse is unacceptable, such high recorded numbers is truly horrifying and should be considered unconscionable from any trusted public institution for youth.
[]
keyboard_arrow_leftPrevious
Nextkeyboard_arrow_right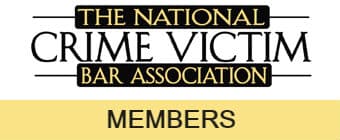 Some of the key findings from the GAO's report:
Inadequate employee vetting. Many school districts fail to perform comprehensive background checks for prospective employees, either from lack of access to crucial information or from hazy regulations regarding previous employment. This failure leads to the hiring of previously-accused or even previously-convicted child molesters or other repeat sex offenders.
Unclear reporting procedures. When sex abuse is reported, it tends to be only passed to school officials. The GAO discovered that many schools claimed to be unaware of their duty to inform law enforcement of potential sex abuse threats. Many states designate school administrators, teachers, counselors, and other personnel as "mandatory reporters" of any child abuse they witnessed or have suspicions over; while 18 states require people to report suspected abuse regardless of their profession.
Lack of appropriate personnel training. Even though federal programs are available to help educate school officials and employees about how sex abuse occurs and how to recognize the signs of inappropriate behavior as well as the signs of ongoing abuse, many school administrations fail to take advantage of these programs, instead providing staff with little or no training on the subject. When school staff are unaware of the warning signs of "grooming," and other common tactics employed by predators, sex abuse can occur nearly in plain sight with no consequences for the perpetrator.
Going soft on perpetrators. In cases where sex abuse is reported and properly investigated, leading to suspension or termination of the perpetrators, school districts may fail to take swift appropriate action to prevent them from harming more children. For example, school officials should make every effort to make sure perpetrators will never be permitted to work in positions that allow them easy access to children, by taking action to revoke credentials and informing law enforcement and other school districts of the individual's history with sex abuse. Yet many staff members terminated for child sex abuse manage to move on to other districts, where they target more victims.
School Districts Under Fire For Mishandling Abuse
Thankfully, survivors of sexual abuse from their school years have the option of filing civil lawsuits against organizations responsible for facilitating abuse through negligence or concealment of previous incidents of abuse. Here are some recent examples of litigation involving specific school districts:
Los Angeles Unified School District
Back in 2013, the Los Angeles Unified School District faced legal action over sex abuse crises occurring in several schools in the district. The litigation included nearly 100 lawsuits over incidents involving Mark Berndt, a former teacher from Miramonte Elementary School. According to the complaints, Berndt had already been accused of sexual abuse by one female student back in 1993, yet the district did little to further investigate the teacher after that case was dropped.
In fact, local law enforcement wasn't tipped off to pursue the perpetrator by the school district at all - they learned about the potential abuse from an alarmed local drugstore photo technician who came across photos of blindfolded children later traced to Berndt.
$30 Million Settlement
In order to spare the alleged victims the further trauma of participating in trial, the District decided to settle about half of the sex abuse cases. After several months of settlement negotiations, the parties decided on a total settlement of $30 million—roughly $470,000 for each plaintiff in these initial settlements.
Parents and their lawyers fought for these settlement amounts to ensure that the abused children would have access to the years of therapy needed to help them heal from their experiences.
Dozens Of Parents Continue To Fight
However, lawyers representing the remaining 71 cases from plaintiffs who refused to settle say that while the desire to protect victims from further trauma is admirable, the settlement amounts offered in the early settlements were still much too low to properly compensate the victims for the considerable impact the alleged abuse will have on their lives. Indeed, these attorneys were able to secure much larger settlements from the LAUSD in 2016—an average of $3 million for each family.
South Bend Community School Corporation
In March 2017, the South Bend Community School Corp. in Indiana settled a case filed by a former student of Washington High School over alleged sexual misconduct from a boy's basketball coach at the school. The student, who was only 15 during the 2009-2010 school year, when the alleged misconduct took place, describes over 30 separate instances of sexual abuse in her 2013 lawsuit.
The final settlement amount negotiated between the plaintiff and SBCSC was only $1.4 million, though she was originally seeking over $20 million.