As a Jehovah's Witness, we understand the courage it has taken to even explore this topic and be on our website. But something awful has happened, and there are ways to make it right. How we can help?:
We can make you aware of the various criminal and civil options
We can share several resources to help you recover
We can begin litigation on your behalf to recover compensation to assist you in your recovery
We know how to prosecute and investigate these specific claims. You can trust us.
24/7 Confidential Consultations
There should not be any barrier to a victim being able to report abuse.
— Brian Kent, Esq.
"Thank you."

Brian and his team really know this area of the law, total professionals in every way.
Abuse Guardians
Reviewed by
Terry
on .
In recent years, there have been several stories in the media about sexual abuse in religious institutions.
While the Catholic Church has dominated most of these headlines, there have been reports of child sexual abuse amongst multiple religious groups in the US. Even the Jehovah's Witnesses, with a small population of only about 8 million people, have faced allegations of sexual misconduct from their elder religious leaders. Much like the Catholic Church, organizational leaders often do too little to help the victims of this abuse.
If you're a Jehovah's Witness, devotion to Jehovah is your primary purpose in life.
You rely on this community to help raise your kids to be devout followers just like you and your spouse.
Parents should feel like their kids are in a safe environment when left alone with religious leaders.
But unfortunately, there are instances of Jehovah's Witness clergy members using their status as trusted religious leaders to abuse the most vulnerable among us.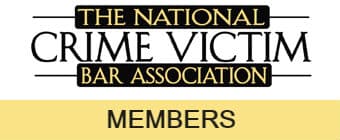 How Does The Watchtower Society Handle Claims Of Abuse?
The Watchtower Society has come forward to condemn child sexual abuse. However, they often do too little to take these claims seriously. Many victims are pressured to stay silent in order to protect the reputation of the church and to avoid personal embarrassment. This is the worst way to treat an abused victim. Claims of child sexual abuse need to be taken with the utmost seriousness. This type of abuse can serious detrimental effects on a child's development and affect them for the rest of their lives.
The Society has no requirement to report claims of abuse to law enforcement, unless they have the testimony of two or more material witnesses or if local laws require them to report it. This two-witness rule is especially problematic, as it essentially gives predators a free pass to abuse one child without consequences. Material evidence of abuse may be accepted as a second witness, but such evidence cannot be collected unless the abuse has been reported to the police.
If your child has shown signs of abuse or has spoken to you about abuse, don't be afraid to come forward. We understand if you feel anxious about making an accusation against an esteemed religious figure in your community. However, these claims must be taken seriously in order to get a dangerous predator off the streets and to protect all of our children. If you're looking for guidance, an experienced victim's rights attorney can help your family.
Fighting For The Justice Of Child Sex Abuse Victims
There is no excuse for a religious organization to cover up allegations of child molestation in order to save face and protect their reputation. This is completely hypocritical and goes against so many of the values our religions stand for. Fortunately, there are ways to hold religious organizations responsible for their cultures of silence.
Beginning around the year 2000, more and more victims of sexual abuse by Jehovah's Witness elders have come forward and filed lawsuits. These lawsuits don't only provide much-needed compensation for victim's and their families. They also help to hold these organizations responsible for covering up horrible crimes. A multi-million dollar settlement makes headlines and helps encourage other chapters to take these claims more seriously. In the end, they help protect our community as a whole from the threat of child sex abuse.
Examples of recent lawsuits for Jehovah's Witness child sexual abuse include:
In 2017, a Pennsylvania woman received an undisclosed settlement amount after she sued the elder who abused her, the Watchtower Bible and Tract Society of New York, the Christian Congregation of Jehovah's Witnesses, and the Spring Grove Congregation of Jehovah's Witnesses. The suit says that the woman's family reported the molestation to church elders, who did not notify authorities - even though Pennsylvania state law requires them to do so.
In 2014, A California man was awarded $13.5 million after being abused by an elder named Gonzalo Campos, whom he was regularly left alone with. Other Witness elders were aware of at least one other case of this elder abusing a child. Campos later confessed that he abused at least eight children between 1982 and 1995.
In 2012, a California court ordered the Watchtower Society to pay over $20 million in damages to a woman who was abused by an elder when she was a child. This elder had previously admitted to molesting his stepdaughter, but other elders in the congregation neglected to notify parents of this danger or report the abuse.
These are just a few examples of recent cases. If your family has been affected by this type of abuse, don't try to fight this battle on your own. At Abuse Guardian, we have experience helping victims of sexual abuse and assault nationwide. We're familiar with the various legal statutes which vary by state. We are prepared to help you earn the compensation your family needs while holding predators and the institutions which protect them liable for the damages they've caused.