Were you or a loved one sexually abused by Leo Inglima Donaldson? Our dedicated sexual abuse attorneys are here to help. You are not alone.
You have powerful legal options
Millions recovered in financial compensation
You pay us nothing unless we secure damages
This was not your fault. You did nothing wrong. Civil action may be possible. Learn more about your options in a free, confidential consultation.
24/7 Confidential Consultations
We must protect students from dangerous predators at all costs.
— Brian Kent, Esq.
Mr. Kent is a partner at Laffey Bucci & Kent, LLP. As a former sex crimes prosecutor, Mr. Kent has worked with survivors of sexual abuse for his entire career. He now leads a team of former sex crimes prosecutors who only represent survivors of sex abuse, sexual assault and sex trafficking in civil cases. Mr. Kent is licensed to practice in Pennsylvania, New York, New Jersey, and Illinois.
A Bloomfield High School teacher and cross country coach has been convicted for the alleged sexual assault of two teenage boys. Leo Donaldson, formerly known as Leo Inglima, was accused of abusing two juvenile males between the ages of 15 and 17. New Jersey authorities charged Donaldson with first-degree aggravated sexual assault, second-degree sexual assault by contact, third-degree aggravated criminal sexual contact and one other charge, NJ.com reports.
Legal Support For Victims Of Leo Inglima Donaldson
Were you or a loved one sexually abused by Leo Donaldson? Our dedicated NJ sexual assault law firm is here to help. You are not alone. Our attorneys understand the deep trauma and painful emotions caused by sexual abuse. You may still be struggling to handle feelings of anger and shame, fear and depression. These are natural reactions to a terrible trauma.
We believe you. Please know that this was not your fault. You did nothing wrong. Someone in a position of trust and authority took advantage of their power to abuse you. You did not deserve what happened to you. No one deserves this. You were wronged, but recovery is possible. Over 40 years of combined trial experience, our attorneys have represented countless sexual abuse survivors in private civil lawsuits. Filing suit against your abuser can be a powerful step toward recovery.
Your Legal Options
Civil legal action may be possible. Thanks to New Jersey prosecutors, Leo Donaldson has been held accountable for his misconduct by the criminal justice system. But there is still time for victims to hold Donaldson and the high school accountable themselves. If you or a loved one were abused by Leo Donaldson, you may be eligible to pursue financial compensation by filing a lawsuit.
Bloomfield Teacher, Track Coach Convicted Of Sexual Abuse
Authorities believe the abuse took place between 2015 and 2016. Incidents occurred both at Donaldson's Bloomfield home and his previous residence in Jersey City. Donaldson was arrested on October 28, 2016 and held in custody on $400,000 bail. He pleaded not guilty to the charges at a subsequent hearing. His teaching certificates were suspended in April 2018.
[]
keyboard_arrow_leftPrevious
Nextkeyboard_arrow_right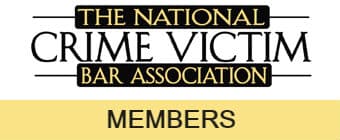 Soon after his arrest, Donaldson was suspended from his teaching position. At Bloomfield High, he taught an architecture class, served as a peer leadership coordinator and coached track and cross country. He also lost his position as a parish cantor and youth minister at St. Francis of Assisi American National Catholic Church in Glen Ridge. Both the school district and the church say Donaldson underwent rigorous background checks before being installed in his positions.
In March 2018, Donaldson pleaded guilty to the charges of aggravated sexual assault, sexual assault, endangering the welfare of a child and official misconduct. He was sentenced to seven years in state prison and life on parole supervision. He was also ordered to register as a Megan's Law offender. At Donaldson's sentencing hearing, one of his victims spoke out, describing how the track coach first befriended him, then threatened to kick him off the team unless he engaged in sexual activity.
Meet Our Compassionate Attorneys
AbuseGuardian.com is sponsored by a national network of experienced attorneys who have devoted their careers to promoting the rights of sexual abuse survivors. To handle cases in New Jersey, we have partnered with the lawyers at Laffey, Bucci & Kent, a firm with over 40 years of combined legal experience. The firm's sexual abuse litigation team is led by Brian Kent, Esq., a former prosecutor in the Montgomery County District Attorney's Office Sex Crimes Unit.