Our attorneys believe that sexual assault and abuse survivors deserve strong legal support. You have powerful rights, including the right to file a civil lawsuit against those responsible for your trauma.
You may be eligible to pursue justice
Learn more in a free, confidential consultation
You owe us nothing until we secure compensation
Stand up and raise your voice for justice. We can help you. Learn more about your legal options in a free consultation today.
24/7 Confidential Consultations
Sexual abuse and assault survivors in Indiana have powerful legal rights.
— Gregory L. Laker, Esq.
"Compassionate."

The attorneys at Abuse Guardian guided me through every step.
Abuse Guardian
Reviewed by
Janet L.
on .
Frequently Asked Questions
Who Can File A Civil Sex Crimes Lawsuit?
Most lawsuits are filed on behalf of the direct victims of sexual abuse or assault - the person who was abused or assaulted. Child sexual abuse survivors are allowed to file lawsuits on their own behalf once they become aware of the possibility of doing so. Parents are also allowed to file lawsuits on behalf of their children in cases of sexual abuse.
Who Can A Lawsuit Be Filed Against?
Civil sexual abuse and assault lawsuits can be filed against the direct perpetrators of sexual assault and abuse - the priests who abuse children, the doctors who assault patients and the massage therapists who inappropriately touch their clients.
Lawsuits can also be filed against businesses, organizations and establishments (as well as employees of those businesses, organizations and establishments) who enable sexual assault and sexual abuse to occur - Catholic dioceses that have concealed sexual abuse for decades, hospitals who fail to prevent a doctor from abusing his patients and massage businesses that facilitate sexual assault by protecting abusers and hiding crimes from the police.
Our dedicated legal team focuses its legal practice on cases of institutional sexual assault - when negligence or other misconduct on the part of a business, establishment or institution enabled sexual assault or sexual abuse to occur.
We've filed sexual assault lawsuits against nursing homes, along with sexual abuse lawsuits against daycare centers and claims for compensation against the Catholic Church. We've also sought financial damages from massage spa chains, youth sports clubs and the Boy Scouts of America. These corporate defendants should also be held accountable for their role in facilitating sexual abuse through negligence, concealment and deceit.
In principle, our attorneys file lawsuits against any person or organization that facilitates sexual abuse through negligence or misconduct. That includes, but is not limited to:
Nursing homes
Hospitals
Doctors
Psychiatric facilities
Private and public schools
Colleges and universities
Spas and massage businesses
Employers (for workplace harassment and assault)
Hotels and motels
Vacation resorts
Cruise ships
Bus and train companies
Law enforcement departments
Prisons
Youth sports clubs
The United States Olympic Committee
Our attorneys also pursue cases against security alarm companies, in the event that the company's failure allowed a dangerous predator to break into a home.
[]
keyboard_arrow_leftPrevious
Nextkeyboard_arrow_right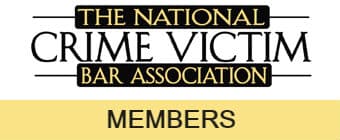 What Kind Of Compensation Is Available In A Lawsuit?
Legal damages in an assault or sexual abuse case are generally divided into two basic categories - economic and non-economic damages.
Economic damages are forms of financial loss - actual expenses to which you can point, that can be substantiated through bills and receipts. Medical bills, for example, fall under the category of economic damages, as do lost wages.
Non-economic damages are harder to quantify but no less important. Compensation for the experience of physical pain, and the rigors of emotional anguish, is available for many survivors of sexual abuse and sexual assault.
Here's a basic, though incomplete, list of damages that may be available:
Past and future medical expenses related to your injuries
Past and future pain and suffering
Past and future lost earnings
Disfigurement and permanent scarring
Loss of function / physical disability
Mental or emotional distress
Loss of enjoyment of life
Indiana has no general damages caps for personal injury lawsuits. Some states have laws that limit the amount of available compensation, but Indiana's law is more nuanced. There is a cap on the amount of damages available to victims who file a medical malpractice lawsuit, one approved by Indiana's legislature.
The damages cap in Indiana limits the amount of non-economic damages in medical malpractice suits to a maximum of $500,000. This could affect sexual assault lawsuits filed against doctors, because these cases are most often filed as medical malpractice claims.
A second damages cap limits the amount of liability on the part of the government to $5 million in any one case.
What Is The Statute Of Limitations?
The statute of limitations is a law that limits the amount of time in which lawsuits can be filed. There are civil and criminal statutes of limitations, including individual guidelines that govern the filing of criminal charges against offenders. These are state laws, not federal ones, so the laws in Indiana will be different than those for other states.
In the area of civil law, there are two statutes of limitations to consider in the realm of sex crimes, one law for sexual assault cases involving adult victims and another for survivors of childhood sexual abuse. Again, these only hold for the State of Indiana.
Adult Sexual Assault
The statute of limitations for cases of adult sexual assault is two years. The clock begins to run on the date of the sexual misconduct, though some exceptions may apply.
Child Sexual Abuse
Victims of childhood sexual abuse are granted a longer amount of time to file their claims. While there are exceptions to this rule, the statute of limitations for civil child sexual abuse lawsuits is generally seven years, but it doesn't begin on the date of the abuse. Survivors of sexual abuse are given up to seven years beginning on their 18th birthday. In short, most survivors will have until their 25th birthday to file suit.
Indiana's child sexual abuse statute of limitations is also impacted by a discovery rule, which covers cases in which a victim may not fully understand what has happened to them or repressed the memory due to significant trauma. When the discovery rule applies, survivors are given a total of seven years from the date they discovered their injuries due to sexual abuse, including the injury of severe emotional trauma.
A second exception is designed to protect the rights of children who were abused by their parents, guardians or other individuals on whom they depended. In these cases, survivors are granted a total of four years, beginning on the date the dependency ends, to file a civil suit.
Why Should I Choose Your Attorneys?
Because we have the resources and experience necessary to successfully pursue your case. This website is sponsored by a national network of experienced attorneys who focus their legal practice on cases of sexual abuse and sexual assault.
To pursue cases in Indiana, our network has partnered with the compassionate legal team at Cohen & Malad, LLP, one of Indianapolis' most respected law firms. Led by Ashley N. Hadler, Gregory L. Laker and Jeff S. Gibson, the sexual abuse and assault litigation team at Cohen & Malad has helped countless survivors find their voices after a terrible trauma.
How Much Does Filing A Lawsuit Cost?
We believe that money shouldn't be a barrier between you, your family and justice. Filing a lawsuit shouldn't be expensive; nothing should between you and financial compensation. That's why our experienced sexual assault and abuse attorneys always offer their services on a contingency-fee basis. That means you owe us nothing until we secure compensation in your case. We receive compensation as a portion of the jury verdict or settlement you receive. We don't accept any payment for our services before that time.