With the passage of FOSTA-SESTA, two new laws, Congress has finally given sex trafficking survivors the right to stand up and hold online platforms accountable for their role in the sex trafficking industry.
Our experienced attorneys can help.
Over 40 years of combined legal experience.
You owe nothing until we secure compensation.
Contact our dedicated sexual abuse team today for a free consultation.
24/7 Confidential Consultations
We're here to help every survivor restore justice in their life.
— Brian Kent, Esq.
"Best Of The Best."

Brian is a real expert in his field.
Abuse Guardians
Reviewed by
Taylor J.
on .
Inspired by evidence of widespread sex trafficking discovered on Backpage.com, Congress passed in 2018 a package of two laws to help in the fight against sexual exploitation online. Abbreviated as FOSTA and SESTA, the laws amend existing federal acts to make clear that online companies who facilitate sex trafficking on their platforms can be held liable in criminal and civil courts.
If you are in danger, please call the National Human Trafficking Hotline when it is safe to do so.
Call (888) 373-7888 for help and resources.
What Is FOSTA-SESTA?
The Stop Enabling Sex Traffickers Act (SESTA) and Allow States and Victims to Fight Online Sex Trafficking Act (FOSTA) were signed into law by President Trump on April 11, 2018.
Amending The Communications Decency Act
Both laws were created to amend the Communications Decency Act, which, as amended in section 230, provides that "online service providers" who publish information submitted by their users are immune from liability in relation to that information.
Thus, Facebook cannot be held liable for defamatory messages posted by one of its users, even though the messages may well rise to the level of legally-actionable defamation. Nor can Facebook be held accountable (via a civil claim of libel) for restricting the communications of a user, even though, in some sense, it would begin to serve an editorial role in doing so.
Legal Liability For Facilitating Sex Trafficking
Prior to section 30, it was unclear whether or not a company could be held responsible for the dissemination of offensive or harmful content if it regulated the content shared over its platform. Regulating content (by banning some speech and allowing other speech, for example) would seem to place online service providers in the role of "publisher" and publishers are generally held liable for the statements they publish.
Senators and Representatives feared that online service providers like Reddit and Facebook would be loathe to filter out "harmful" content at the risk of becoming liable for other content on the platform. To allay those concerns, section 230 provided online service providers with a safe harbor, saying very clearly that they could not be held liable for the offensive or damaging things that users publish on their platforms.
[]
keyboard_arrow_leftPrevious
Nextkeyboard_arrow_right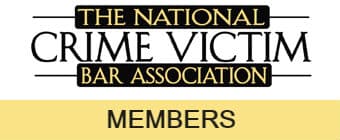 Removing The Liability Shield
FOSTA and SESTA change that picture dramatically. The "safe harbor" provision has been limited. Today, in light of FOSTA and SESTA, section 230 can no longer be interpreted to be a roadblock in the fight against sexual exploitation of children or sex trafficking.
It is now a crime to operate a website that "promotes or facilitates prostitution," even if the messages related to sex trafficking are being posted by a user of the site. It could also be a source of civil litigation, as survivors of sex trafficking are now allowed to sue online service providers (like Backpage.com or Reddit) for violating the law.
The idea, apparently, is to force online service providers to clean up their sites, or else be held liable for "promoting" sex trafficking. However, what "promoting" sex trafficking actually looks like has been left vague, so many online service providers have already taken drastic measures to limit their liability. Craigslist has removed its entire "Personals" section, Rolling Stone reports. Reddit has banned several subreddits, including r/Sexworkers.
Many Consensual Sex Workers Oppose FOSTA
Many sex workers are against the change in policy. When sex work moved from the back alleys of America to online fora like Craigslist and Backpage.com, many sex workers saw it as a good thing. Meeting "johns" online, rather than in-person, allowed sex workers to take control over their trade. "Johns" that seemed dangerous could be screened out from the pack more readily, increasing safety for sex workers and, in some cases, eliminating the role of pimps from the equation.
SESTA-FOSTA, however, drives sex work back underground, advocates claim, back onto the street or the clearing houses of the dark web, where the vulnerable become even more so. In this worldview, Backpage.com was the safest place for a sex worker to advertise their services. Now that Backpage has been seized by the government and shut down, sex workers are increasingly being solicited by pimps, often through Facebook or Twitter. Both companies supported SESTA-FOSTA.
Sex trafficking, of course, is entirely different from consensual adult sex work, but SESTA-FOSTA makes little distinction between the two practices, only one of which is a modern form of slavery.