Were you or a loved one the victim of sex trafficking? You have powerful legal rights.
Raise your voice and demand justice
Learn more in a free, confidential consultation
You owe us nothing unless we secure financial compensation.
Some sex trafficking survivors may be eligible to file a private civil lawsuit. We can help.
24/7 Confidential Consultations
Survivors of sex trafficking no longer have to live in the shadows. You have power. We can help. 
— Brian Kent, Esq.
"Discreet & Compassionate."

Brian helped me when no one else would.
Abuse Guardian
Reviewed by
Theresa T.
on .
Were you or a loved one the victim of sex trafficking? Our experienced sex crime attorneys are here to help. You have powerful legal options, including avenues of legal recourse outside of the criminal justice system. We understand that you may be scared. You may feel powerless. That's how your abusers want you to feel. But in reality, you have the power inside you to stand up and demand change. We can help.
Legal Help For Human Trafficking Survivors
Victims of sex trafficking often fear stepping forward because they fear retaliation, both from their traffickers and from the criminal justice system. It's still an unfortunate fact that many sex trafficking victims who come forward find themselves being prosecuted, usually for prostitution. Sometimes, the criminal justice system gets it wrong. No one should be punished for being the victim of a serious crime.
How We Can Help
You deserve better. Our compassionate attorneys will work tirelessly to protect your rights and ensure that you are not prosecuted for any crimes as you fight for justice.
Do you want to hold your traffickers accountable? Are you interested in learning more about your legal rights? The criminal justice system is not the only way to hold your traffickers responsible for their crimes. Civil justice is also a possibility.
What Is Civil Justice?
The civil justice system is distinct from the criminal justice system. In criminal courts, prosecutors bring cases against defendants on behalf of the state, pursuing justice for society at large. In civil courts, individual plaintiffs bring claims against individuals and businesses on behalf of themselves, pursuing accountability and financial compensation.
Some human trafficking survivors may be eligible to file a private civil lawsuit, and pursue financial compensation on their own terms. Our dedicated legal team is actively pursuing civil litigation on behalf of human trafficking survivors, bringing our extensive experience and resources to the assistance of those who have been harmed by sex trafficking.
Sex trafficking victims have powerful legal rights in both the criminal justice system and the civil justice system. In civil courts, you may have the right to file a private lawsuit against sex traffickers and the businesses and companies who profit from sex trafficking. You are not alone. We believe you, and we believe your story deserves to be told.
[]
keyboard_arrow_leftPrevious
Nextkeyboard_arrow_right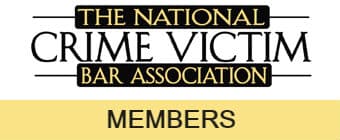 Why You Should Consider Legal Action
You have the power inside you to fight back. We understand how terrifying this must seem. All too often, human trafficking victims are forced to remain in the shadows, living in fear. Human trafficking causes a range of powerful and painful emotions - terror, anger, shame, embarrassment, depression. These are natural reactions to a terrible trauma, but you are stronger than that. You can step forward and share your story with the world.
You can stand up. Human sex trafficking is the fastest growing criminal enterprise in the world. It's a huge business, raking in about $9.8 billion every year in the United States alone. Things won't change until brave individuals find the courage to step forward and fight against the tide. You don't have to go this alone. Our attorneys are here every step of the way.
Filing Suit Against Responsible Parties
Civil lawsuits are part of the solution. By filing suit, you can hold accountable the people and businesses who facilitate sex trafficking. Lawsuits can be filed against individuals who traffic victims, trapping people in lives of forced servitude and degradation. Some lawsuits go even wider, attempting to prosecute entire trafficking networks made up of many individuals.
Hotels, Motels & Truck Stops
Newer lawsuits have gone even further. In an emerging form of civil litigation, attorneys across the country have begun to file human trafficking lawsuits against hotels, motels and truck stops where victims are trafficked. The argument behind these lawsuits is simple. Lawyers argue that, by serving as the site for human trafficking, these hotels, motels and other establishments are profiting from human trafficking and serving to facilitate serious crimes.
Internet Sex Trafficking
Even newer litigation has cropped up around the many websites on which human sex traffickers advertise and sell their victims. The internet age presents numerous challenges, including how to control sex trafficking. Internet sex trafficking is shockingly common.
Any time a person uses the internet to coerce, solicit or sell a victim, they have committed a serious federal crime. In fact, the internet is partially responsible for the massive explosion in sex trafficking that we've observed over the last decade. As in a hotel, the internet provides sex traffickers with anonymity, vital cover under which they can commit their crimes.
New Bill Expands Rights For Sex Trafficking Victims
Hoping to tackle this problem, the United States Congress passed a bill in March 2018 to reduce sex trafficking on the internet. The bill makes websites and other internet-based platforms accountable for knowingly facilitating sex trafficking, and it had an immediate impact.
Craigslist & Backpage.com
Many websites, including Craigslist, chose to shut down their personals sections in response to the new legislation, in part because they knew these forums could be abused by sex traffickers. It was even more ground-shaking when the federal government seized Backpage.com, a website known to be used by sex traffickers.
None of these government measures have stopped the rise of a new type of lawsuit, in which individual sex trafficking victims seek to hold these websites accountable for their role in facilitating sex trafficking. A series of high-profile lawsuits have been filed against the owners of Backpage.com, accusing the individuals of creating and operating a site that allowed sex traffickers free rein to sell their victims on the open market.
New Lawsuit Says Facebook Facilitates Sex Traffickers
An even newer sex trafficking lawsuit was filed in October 2018 against Facebook, Engadget reports. Filed in Texas by a woman only identified as Jane Doe (most sex trafficking victims choose to file their cases anonymously), the lawsuit accuses Facebook of operating a social platform that "has continually been used to facilitate human trafficking by allowing sex traffickers an unrestricted platform to stalk, exploit, recruit, groom and extort children into the sex trade." The plaintiff says she was only 16 when she was friended by another Facebook user, who later beat, raped and forced her into sex trafficking.
The suit also names Backpage.com, where the victim says her photos were posted, and two hotel owners. Backpage.com is accused of facilitating human sex trafficking by allowing traffickers to advertise victims through the site, while the two hotel owners are said to have "turned a blind eye" to the trafficking occurring at their establishments.
Free Legal Consultations
If you or a loved one were the victim of human sex trafficking, our compassionate team of attorneys can help. Federal law empowers you to file a civil lawsuit against your trafficker and any establishment, business or online platform that benefited financially from the trafficking. You have powerful legal options. We can help you take advantage of these laws.
You are not alone. It may feel as though you have nowhere to turn, but that couldn't be further from the truth. Our experienced lawyers are here to assist you throughout your journey. Worried about money? Our attorneys only work on a contingency-fee basis, which means you pay us nothing unless we secure compensation in your case.
Contact our attorneys today to receive a free consultation. You can learn more about your legal rights at no charge and no obligation. There's no risk to reaching out. Your consultation is completely confidential and completely free. Hope is possible.