A new Pennsylvania law grants sex trafficking survivors the power to file civil lawsuits against traffickers and businesses who facilitate this terrible crime, including motels, hotels and websites.
Step forward with confidence
Raise your voice for justice
You pay nothing until we secure compensation
You may be eligible to pursue justice on your own terms. Learn more in a free, confidential consultation today.
24/7 Confidential Consultations
New laws provide strong protection to sex trafficking victims. We can help.
— Brian Kent, Esq.
"Highly Recommended."

Brian's team was discreet and professional.
Abuse Guardian
Reviewed by
Client
on .
In 2014, Pennsylvania's legislature approved a new law to stamp out sex trafficking once and for all. This powerful law grants sex trafficking survivors the power to hold their traffickers accountable by filing private civil lawsuits.
You can fight back against the people and businesses that hurt you. No longer will you be forced to live in the shadows. You have a voice. We want to help you raise it loud and clear.
Legal Support For Sex Trafficking Survivors In Pennsylvania
Our experienced sex trafficking attorneys are here to help. Were you or a loved one trafficked for commercial sex acts in Pennsylvania? New legislation protects you, and grants you a voice to speak your truth and take power back from the people who made you suffer. You have the power inside you to stand up and demand change.
AbuseGuardian.com is sponsored by a dedicated team of attorneys working to fight for the rights and protections of sex trafficking victims. We have your best interests at heart. The same can't always be said for the criminal justice system, which still prosecutes far too many victims as prostitutes. You deserve better. You deserve to be protected.
Our lawyers will do everything in their power to ensure that you see justice. You were harmed in terrible ways. We understand the powerful and painful range of emotions that you must be feeling. Anger, shame, embarrassment, rage, depression - these are natural reactions to a terrible trauma. Harness your power. You can do this. Stand up and make your voice heard.
What Is Sex Trafficking?
A momentous new piece of legislation, Act 105, Pennsylvania's Anti-Human Trafficking Law, defines human trafficking in clear terms, and made it explicit that sex trafficking is a form of illegal labor trafficking. As the law states, human trafficking is not solely a crime in which people are trafficked across country or state lines. It can occur in every community, small and large, and not every victim is an undocumented immigrant.
The law also laid out a broad description of who should be classified as a sex trafficker - anyone who financially benefits (or receives anything of value) from the sexual exploitation of another person. That definition may include motels, hotels and truck stops where victims are trafficked for sex, along with the kind of people we traditionally consider sex traffickers.
Today, the law in Pennsylvania is clear. To be classified as sex trafficking for adult victims, there is a requirement of force, fraud or coercion. No such condition exists for child victims.
[]
keyboard_arrow_leftPrevious
Nextkeyboard_arrow_right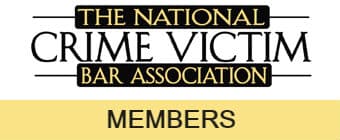 Filing A Civil Lawsuit After Sex Trafficking
Pennsylvania's Anti-Human Trafficking Act may have a far wider impact than clear legal definitions. The new law grants sex trafficking victims the right to pursue their traffickers in a court of law. Now, sex trafficking survivors in Pennsylvania have the power to secure significant financial compensation from those who have victimized them.
You can file a civil lawsuit against the people who trafficked you. You may be eligible to secure substantial financial damages, including money to cover your medical expenses, pain and suffering. Compensation may be able for emotional trauma and counseling.
But the Anti-Human Trafficking Act goes even further, allowing lawsuits to be filed against any individual, organization or business that "participated" in the sex trafficking. These are civil lawsuits, distinct from the criminal justice system. This is a lawsuit that you control, one that takes your best interests into account.
Who Can Be Held Accountable?
With these simple words, the Anti-Human Trafficking Act opens wide the realm of possible defendants in a civil sex trafficking lawsuit. Hotels, motels and even websites may be on the hook for civil damages to survivors. In Texas, a young trafficking victim has filed suit against Backpage.com, accusing the now-defunct website of knowingly facilitating sex trafficking by allowing traffickers to advertise their victims on its online platform. Similar claims could be filed under Pennsylvania's Anti-Human Trafficking Act in the near future.
Pathbreaking Lawsuit Filed Against Roosevelt Inn
The first civil lawsuit filed under this new Pennsylvania law came in 2017, when a teenage girl who was enslaved and forced to perform sex acts with men filed suit against a Philadelphia motel owner. As alleged in court documents, the girl, just 14 years old, was confined to a room at the Roosevelt Inn for days, even weeks, and threatened if she left. Then she was made to have sex with men in commercial transactions benefiting her traffickers.
Thankfully, the girl's traffickers have all been convicted, but now, her attorney and a growing number of sexual abuse advocates believe that the Roosevelt Inn should also be held accountable for what happened. In court documents, the plaintiff's legal team argues that staff members at the Roosevelt Inn knew what was happening to the girl, but did nothing to stop it.
The motel's resident manager, Yagna Patel, who is also named as a defendant in the case, has told reporters, "we just rent the room and that's all we can do." If successful, the case against the Roosevelt Inn will show that defendants can no longer use ignorance of sex trafficking activity as an excuse to hide the fact that they materially benefit from this terrible crime.
This is breaking litigation, and we still don't know how the case will fare in court, but it's already bringing hope to other sex trafficking victims across the state. You have a voice. The civil court system will listen when you speak out. Take back your power. Take control. You can pursue significant financial damages and justice against the people who harmed you, and the businesses and websites that allowed them to commit their crimes.
New Protections For Sex Trafficking Victims
Tens of thousands of victims are trafficked every year in America, but few speak out. You may fear what they do - that you will be charged with a crime and prosecuted if you step forward.
Pennsylvania is working to change that reality. The Anti-Human Trafficking Act creates new protections to shield sex trafficking victims from being prosecuted for prostitution. The law defines a new affirmative defense in prostitution cases, allowing women and men who have been trafficked to argue that they were the victims of a crime, not the perpetrators of one.
We can help protect you. Our attorneys have studied this new Pennsylvania law closely, and we're now working with sex trafficking advocates to develop creative strategies to shield sex trafficking survivors from prosecution.
Free, Confidential Legal Consultations
You can step forward with confidence. Learn more about your legal options today in a free, confidential consultation. We keep everything you say to us private. Your consultation comes at no charge and no obligation. We can answer your questions now.
Worried about how expensive filing a lawsuit could be? Our lawyers only work on a contingency-fee basis; that means you pay us nothing until we secure compensation in your case. We only get paid if you receive financial damages. There's no risk to reaching out for help. You deserved better. We can help you pursue justice.