Did you see a sex trafficking lawsuit commercial? Were you or a loved one trafficked in Pennsylvania? Our experienced attorneys are here to help.
You may be eligible to file a lawsuit.
Learn more in a free, confidential consultation.
You pay nothing until we secure compensation.
New Pennsylvania laws protect sex trafficking survivors. You deserve a new chance at life. Contact our attorneys now.
24/7 Confidential Consultations
Sex trafficking survivors no longer need to live in the shadows. We can help.
— Brian Kent, Esq.
"Exceptional Attorneys."

Brian and his team made me feel like family.
Abuse Guardian
Reviewed by
Tarisha J.
on .
Did you see a TV commercial about filing a sex trafficking lawsuit? Are you, or is someone you know, being trafficked? Sex trafficking is a serious crime, one associated with strong criminal penalties throughout the country, including in Pennsylvania. You deserve a fighting chance.
Filing A Sex Trafficking Lawsuit In Pennsylvania
No one deserves to be threatened, coerced or forced into doing things they don't want to. Things may feel helpless right now; you might feel as though you have no power in your current situation, but that's not true. In Pennsylvania, sex trafficking survivors and victims are given a fighting chance by powerful anti-human trafficking laws. You are protected.
Legal Support For Sex Trafficking Survivors
We can help you. You don't have to live like this anymore. Our dedicated attorneys have the experience, knowledge and resources to help you fight for justice in the civil court system.
Pennsylvania's Strong Protection For Victims
Are you afraid that you'll be prosecuted if you step forward? Pennsylvania protects you. A new Pennsylvania law, 2014's Anti-Human Trafficking Act, provides with you strong legal remedies. Our experienced attorneys can help protect you from prosecution, by using Pennsylvania's law as it was intended. The law was designed to allow sex trafficking survivors to step forward safely, without being prosecuted for prostitution. If you step forward and speak out against your traffickers, you have a new affirmative defense at your disposal - the fact that you are the victim of a crime, not the perpetrator of a crime. This is now written into Pennsylvania law, and can help protect you from prosecution.
[]
keyboard_arrow_leftPrevious
Nextkeyboard_arrow_right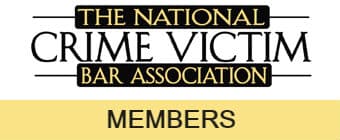 Your Right To File Suit
Also written into Pennsylvania law? Your new right to file a civil lawsuit and demand justice. You can use the civil court system to your advantage. You can force sex traffickers and their enablers to answer for their crimes, and secure substantial financial compensation.
Pennsylvania has two court systems. In one, the criminal justice system, sex traffickers can be prosecuted for committing their crimes, punished and incarcerated. In the second justice system, the civil justice system, survivors and victims can step forward and demand compensation from the people who harmed them.
Additional Defendants
You may be eligible to file your own lawsuit, and pursue justice on your own terms. This is your right. You can make traffickers pay for what they've done. But the legal possibilities only begin with the people who actively trafficked you. These are the direct perpetrators of a crime, but there may be additional individuals and businesses to consider as defendants.
Were you trafficked out of a motel, hotel or truck stop? You may be able to file suit against one of those establishments. Were your "services" advertised on an internet site? You may be able to file suit against the website. Under Pennsylvania's new law, these additional businesses and individuals are often determined to have facilitated sex trafficking.
Anyone who benefits financially from sex trafficking could be liable for financial damages. That may include the hotels, motels and truck stops where victims are trafficked, as well as the websites (including Backpage.com) where sex trafficking victims are advertised.
You can even file your lawsuit anonymously (either as Jane or John Doe) to maintain your privacy and personal security.
Learn More In A Free, Confidential Consultation
Interested in learning more? You can do so anonymously and confidentially. Just contact our experienced attorneys today for a free, confidential consultation. Your consultation comes at no charge and no obligation. Learn more today.
Worried about how to finance a lawsuit? Don't sweat it. Our dedicated legal team offers their services on a contingency-fee basis - that means you pay us nothing until we secure compensation in your case. You can do this. You can take your life back.
You don't have to go through this alone. Our compassionate attorneys are here to help. We understand - you may be afraid to step forward. We can protect you. That's our only job. Everything you say to us stays with us. Everything is maintained in the strictest confidence.
Your new life could start today. You deserve a chance. Contact our attorneys now.