Were you or a loved one sexually abused in New Jersey? New laws grant you unprecedented power to pursue financial compensation from the responsible parties. Take action now.
Our experienced attorneys can help
Over four decades of combined trial experience
You pay us nothing unless we recover damages
You don't have to go through this alone. We believe you. Learn more about your legal options in a free, confidential consultation.
24/7 Confidential Consultations
New Jersey sexual abuse survivors have been given a second shot at justice.
— Brian Kent, Esq.
Mr. Kent is a partner at Laffey Bucci & Kent, LLP. As a former sex crimes prosecutor, Mr. Kent has worked with survivors of sexual abuse for his entire career. He now leads a team of former sex crimes prosecutors who only represent survivors of sex abuse, sexual assault and sex trafficking in civil cases. Mr. Kent is licensed to practice in Pennsylvania, New York, New Jersey, and Illinois.
New Jersey has passed sweeping new reforms that allow sexual abuse survivors unprecedented latitude in suing their abusers, along with any institutions, including churches and schools, that enabled the abuse to occur through negligence. The legal changes concern the statute of limitations, a law that restricts the amount of time plaintiffs have to file a civil lawsuit. Were you or a loved one sexually abused in New Jersey? Our New Jersey sexual abuse attorneys are here to help.
New Jersey Extends Statute Of Limitations For Sexual Abuse
Under New Jersey's old laws, sexual abuse survivors were extremely limited in their ability to pursue justice by filing private lawsuits. Previous state laws gave adult survivors of sexual misconduct only two years to file a lawsuit, beginning on the date of their assault. Victims of child abuse were also restricted by harsh rules. Under the old law, survivors of childhood sexual abuse only had until their 2oth birthday to file suit. Advocates have long argued that these laws protect sexual predators, along with the many institutions, including the Catholic Church, who have harbored predators and concealed sexual abuse cases.
New Changes Grant Unprecedented Power To Survivors
Thankfully, all this is about to change. On Monday, May 13, 2019, New Jersey Governor Phil Murphy signed a sweeping reform bill into law, passing broad new legal protections for sexual abuse survivors. The new law has dramatically altered New Jersey's statute of limitations for childhood sexual abuse. Under the new law, survivors will be granted until their 55th birthday to file a private civil lawsuit against their abuser and any additional third-party defendants who they believe enabled the abuse to occur.
As an alternative guideline, a new discovery rule has also been introduced. In the event that a sexual abuse survivor fails to realize that the abuse caused them harm within the 55th-birthday window, survivors have within seven years of their realization to pursue civil litigation. Whichever guideline allows the survivor more time to file suit will hold in court cases.
How The "Window Of Justice" Could Affect You
Even more revolutionary, New Jersey is giving a second chance to sexual abuse survivors who were once barred from filing suit by the old statute of limitations. When the law goes into effect, the state will open a two-year window, allowing these survivors, who were once prevented from filing a lawsuit, an opportunity to bring their claims to court once again. In California, a similar "window of justice" rule was approved in 2002. Thousands of plaintiffs filed suit against powerful institutions, most notably the Catholic Church. The resulting wave of litigation forced the Church to pay over $1.4 billion in compensation to survivors.
[]
keyboard_arrow_leftPrevious
Nextkeyboard_arrow_right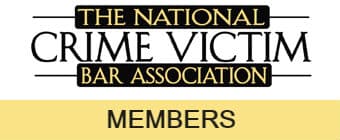 When Does NJ's Statute Of Limitation Reform Go Into Effect?
All of these changes go into effect on December 1, 2019. In preparation for New Jersey's radical reforms, our experienced attorneys are reopening investigations into historical sexual abuse cases in New Jersey. We believe thousands of sexual abuse survivors throughout the state could be eligible to pursue compensation. Don't miss your new chance to pursue justice!
Contact Us Now For Your Second Chance At Justice
Were you or a loved one sexually abused in New Jersey? Did you suffer a sexual assault? New Jersey's reformed statute of limitations grants you the power to fight back in civil court. Our attorneys understand the severe emotional trauma caused by sexual misconduct. You may be struggling to handle powerful feelings of shame and fear, depression and anger. These are natural reactions to a terrible trauma. For many survivors, pursuing justice is the first step on the road to recovery.
Under New Jersey's new statute of limitation, thousands of sexual abuse survivors have been granted a second chance at pursuing financial compensation from the people who hurt them. Did you file a sexual abuse lawsuit only to be told that the statute of limitations had passed? That is no longer a hurdle in your way. Beginning on December 1, 2019, you will again be allowed to file your lawsuit and pursue financial compensation on your own terms.