Title IX was specifically introduced to protect and enforce gender equality in federally-funded educations programs. If discrimination and sexual assaults occur the parties involved must be held accountable. You may be reading this page because:
You or a loved one was the victim of a sexual assault
You want to know more about your legal rights
You want to see those who allowed the abuse to happen be held accountable
The dedicated trial attorneys at Abuse Guardian understand this area of the law well. We're here to help. Find more information on your legal options in a free consultation today.
24/7 Confidential Consultations
Discrimination and sexual assault is never acceptable. We're here to fight for justice. 
— Brian Kent, Esq.
"Answered My Questions."

Brian really took the time to understand my case.
Abuse Guardian
Reviewed by
Donna V.
on .
Many colleges have a history of ignoring, silencing or ineptly handling student complaints of sexual harassment and assault, and failing to inform law enforcement of on-campus sexual assault incidents.
Holding Colleges Accountable For Assault & Harassment
Instead of doing their utmost to maintain safe campuses by properly investigating, identifying, and punishing perpetrators, such universities choose to continue to put vulnerable students at risk in order to avoid scandal and media attention that may affect their standing in the academic community or tarnish their reputation with the public and prospective students.
When a college or university fails to adequately address this serious problem, students may have recourse by filing a Title IX lawsuit.
[]
keyboard_arrow_leftPrevious
Nextkeyboard_arrow_right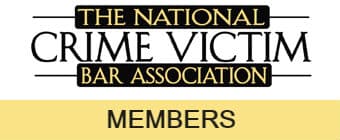 Title IX of the Education Amendments of 1972, commonly known simply as Title IX,  is an anti-discrimination law that prohibits gender discrimination in federally-funded educational programs and institutions. It applies to colleges as well as K-12 schools, both public and private.
Title IX: How Colleges Should Handle Rape
Due to a number of court rulings made in the 1980's establishing sexual harassment and sexual assault as extreme examples of sexual discrimination, Title IX states that any education programs receiving federal assistance must provide a reasonable level of support and consideration to victims of sexual assault, as well as do their best to handle complaints of sexual harassment, sexual assault and other misconduct in a timely and effective manner.
In order to be in accordance with Title IX, colleges and universities need to:
Properly Investigate Reports Of Sexual Assault
It's vital for colleges and universities to ensure that sexual assault reports will be thoroughly investigated in a reasonable time frame and that both parties will be promptly notified of case developments.
All too often, rape claims are left by the wayside, ignored by the administration for months and sometimes even forgotten completely — an outcome so discouraging that it may cause already-low reporting rates for sexual assault even lower, if victims believe that informing their school about a serious attack is futile. Here are some crucial steps that should be followed by school administrators after receiving a sexual assault complaint:
Both parties should be informed that an investigation is underway and given an estimate of how long the process will take
Ideally, both parties should be allowed to tell their side of the story and provide any evidence or witness information they might have.
After all necessary interviews have been conducted and evidence received, investigators need to decide if the claim seems valid or not, based on the "preponderance of evidence" standard.
Both parties should be provided with written notice of the investigator's' final decision and any planned disciplinary actions
Both parties should be informed of and given equal access to any post-investigation processes, such as appealing decisions or sanctions
Numerous recent news reports show that many of these critical steps aren't being followed at many colleges and universities around the country.
Protect Students Who Report Rape
Victims of campus sexual assault who decide to report the crime shouldn't have to fear retaliation from disapproving school administrators, faculty, or fellow students. Colleges and universities are required to help protect rape survivors from harassment and violence.
They may do this by providing information on victims' rights to special accommodations that may make students feel safer, such as aid in obtaining a restraining order, changes in living arrangements and daily transportation that help the rape survivor avoid seeing the alleged attacker in day-to-day life while an investigation is pending, and academic accommodations, such as allowing the student to take exams in separate room from other students.
Fully Inform Students Of Their Rights
Colleges and universities are required by Title IX to send out a notice of non-discrimination, as well as educate students on their rights regarding sexual assault and other violent means of discrimination.
For example, schools can be cited for failing to notify sexual assault victims of their right to:
Request special housing and academic accommodations
Obtain non-contact orders and other safety measures that may protect them from further attacks from the perpetrator
Choose, at any time during an investigation, to work towards resolving rape complaints through a formal process rather than an informal process such as mediation
Ways To File A Complaint
Title IX allows students to handle sexual assault complaints solely through their college administration, which many victims find less intimidating than going to the police.
But what if a student finds that their school is not complying with Title IX requirements by dragging out rape investigations for months, showing open hostility towards those who report campus rapes, or refusing to assist victims with necessary living accommodations?
Taking Your Case To The Federal Government
Students can file a complaint with the U.S. Department of Education's Office of Civil Rights. Complaints can be made anonymously if desired, and details on the sexual assault or misconduct suffered do not have to be given. Instead, students should focus on describing how their college violated Title IX, and are encouraged to support their assertions with physical evidence such as written correspondence.
Complaints to the OCR, if substantiated, may lead to disciplinary action against the offending university.
Pursuing A Civil Lawsuit For Title IX Violations
However, if students are seeking compensation for a school's inability to protect them from sexual assault or to adequately handle rape complaints, they need to file a civil lawsuit. Indeed, it's a wise idea for any campus rape survivor to learn about their legal options from experienced sexual assault attorneys.
Victims' Resources