Were you or a loved one sexually assaulted by John Stevens, a well-known chiropractor in South Abington, Pennsylvania? Our dedicated legal team is here to fight for your rights.
You have powerful legal options
Over four decades of combined legal experience
Millions secured in financial compensation
You are not alone. We believe you. Our experienced attorneys can guide you through the legal process with confidence. Contact us today for a free, confidential consultation.
24/7 Confidential Consultations
Any sexual contact between a doctor and his patient is misconduct.
— Brian Kent, Esq.
Mr. Kent is a partner at Laffey Bucci & Kent, LLP. As a former sex crimes prosecutor, Mr. Kent has worked with survivors of sexual abuse for his entire career. He now leads a team of former sex crimes prosecutors who only represent survivors of sex abuse, sexual assault and sex trafficking in civil cases. Mr. Kent is licensed to practice in Pennsylvania, New York, New Jersey, and Illinois.
A South Abington chiropractor has been arrested and charged for sexually assaulting a patient. John Stevens, 51, is the owner and chiropractic practitioner at Stevens Chiropractic. He has been charged with involuntary deviate sexual intercourse, indecent assault, unlawful restraint and simple assault. He also faces professional censure and could lose his license.
Legal Support For Victims Of John Stevens
Were you or a loved one sexually assaulted by chiropractor John Stevens? You are not alone. We believe you, and we believe your voice matters. Our experienced PA sexual assault law firm is here to help. If you or a loved one were assaulted by John Stevens, you have powerful legal options under Pennsylvania's civil law. You may be eligible to pursue a private civil lawsuit.
South Abington Chiropractor Accused Of Sexual Misconduct
According to police authorities, John Stevens, licensed chiropractor, has committed horrific crimes. Police believe that Stevens demanded oral sex from a client in March 2018, held her down against her will and refused to let her leave an examination room. The woman went to Stevens' South Abington office, Stevens Chiropractic, to receive treatment for back pain. But police say Stevens took advantage of his position, being the only two people in the building, according to WNEP 16.
Investigators claim that Stevens confiscated the woman's cellphone, touched her inappropriately and told her she could not leave until she gave him a massage. The woman went to the hospital after being released from Stevens' office. DNA was collected and analyzed from the victim. Stevens turned himself into authorities on Monday, November 26, 2018.
Reports suggest that Stevens and the victim had met each other through mutual friends and had been out together in social situations prior to the alleged assault. An attorney for Stevens, Mike Goffer, has said that any sexual contact between his client and the woman was consensual: "we intend to defend him to the fullest extent and to get his reputation back."
[]
keyboard_arrow_leftPrevious
Nextkeyboard_arrow_right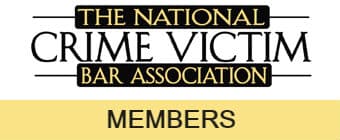 But District Attorney Mark Powell isn't convinced by the arguments of Stevens' defense counsel. There is no way, Powell said, that the allegations against Stevens could refer to a consensual affair, because sexual contact between a doctor and patient is always off limits. "Whether it's consensual or not, it's improper for a doctor to engage in sex with a patient," Stevens said. "In this case, the allegation is that it's not consensual."
It is currently unknown whether additional victims have yet to come forward. In the wake of these damning allegations, the experienced attorneys at AbuseGuardian.com have launched a full investigation into the sexual assault allegations against John Stevens. If you have information to help our investigation, please contact us now for a free consultation.
Your Legal Rights
If you or a loved one were assaulted by John Stevens, you have powerful legal options. Civil action may be possible. Thankfully, Stevens is now being held accountable for his alleged misconduct by the criminal justice system, but survivors of sexual assault also have rights in the civil justice system. You may be entitled to file a private civil lawsuit against Stevens and his medical practice, Stevens Chiropractic. In a civil lawsuit, you can demand financial compensation to support your recovery.
Learn more about your legal options today in a free, confidential consultation. You can find more information at no charge and no obligation. Our attorneys offer their services on a contingency-fee basis, which means you owe us nothing unless we secure compensation in your case. There's no risk in reaching out for help. Contact our attorneys now.