Were you or a loved one sexually assaulted by Dr. V.R. Karuparthy, a pain specialist in Rock Island, Illinois? Our compassionate personal injury attorneys can help. 
You have powerful legal rights
Team of former sex crimes prosecutors
You pay us nothing unless we secure compensation
You may be eligible to file a private lawsuit. Learn more about your legal options in a free, confidential consultation. 
24/7 Confidential Consultations
We strive to ensure that the rights of sexual assault survivors are protected.
— Brian Kent, Esq.
"Honest & Caring."

Brian was a true lifesaver.
Abuse Guardian
Reviewed by
Callin T.
on .
A Rock Island, Illinois pain specialist has been charged for sexual misconduct. Dr. V.R. Karuparthy, owner of the Integrative Pain Center of America, faces two counts of criminal sexual abuse. Authorities say Karuparthy is accused of touching a patient inappropriately during a therapeutic session. Karuparthy has entered a not guilty plea, according to WQAD8.
Legal Help For Victims Of Dr. V.R. Karuparthy
Were you or a loved one assaulted by Dr. V.R. Karuparthy? You are not alone. We believe you, and we believe your story deserves to be told. Our experienced attorneys are here to help. AbuseGuardian.com is sponsored by a national network of attorneys who have devoted their lives to promoting the rights of sexual assault survivors. Join us in the pursuit of justice.
Thanks to Illinois prosecutors, V.R. Karuparthy is being held accountable for his alleged misconduct in the criminal justice system. Civil action may also be possible. If you or a loved one were assaulted, you may be eligible to pursue a private civil lawsuit against Dr. Karuparthy and his medical practice. The charges against Dr. Karuparthy are very serious. He is accused of abusing his position of trust and authority to commit sexual crimes. This is unacceptable.
Our Experienced Sexual Assault Attorneys
Our attorneys understand the painful emotions caused by sexual assault. You may be struggling to handle feelings of shame and fear, embarrassment and anxiety. These are natural reactions to a terrible trauma. You do not have to go through this alone. Recovery is possible. Over decades of trial experience, our attorneys have helped countless sexual assault survivors pursue justice in the wake of trauma. You have a choice. You can respond to this situation with concerted action.
As a sexual assault survivor, you have powerful legal options under Illinois' civil legal system. Private lawsuits can be filed against doctors who violate their sworn code of conduct and harm patients. If the allegations against Dr. Karuparthy are true, he has committed medical malpractice under the civil code. This is an actionable offense in the civil courts.
[]
keyboard_arrow_leftPrevious
Nextkeyboard_arrow_right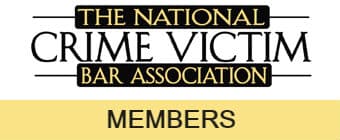 You can trust our attorneys to have your best interests at heart. Our only goal is to see justice done. Our payment structure was created to reflect this fact. Our lawyers work on a contingency-fee basis, which means you owe us nothing unless we secure financial compensation in your case. If we don't win, you pay us nothing. That's our promise to you.
Don't miss out on your chance to seek justice. Time may be limited. Strict state laws limit the amount of time you have to file suit. This is your chance. Take action now. Demand justice. Contact our attorneys today for a free, confidential consultation and learn more about your legal options. We are here for you every single day, through everything.
Medical Practice Closes After Pain Doctor Accused Of Sexual Misconduct
Karuparthy's medical practice, Integrative Pain Centers of America, was closed after his arrest. Dr. Karuparthy's license was suspended soon after the charges emerged. According to the Illinois Department of Financial and Professional Regulation, this is the fifth issue to impact Karuparthy's license to date.
Few details from the alleged assault have been released. A criminal complaint makes clear that the accusations involve a patient of Dr. Karuparthy, and that the misconduct is alleged to have taken place during the provision of medical services. A criminal complaint against Dr. Karuparthy suggests that his alleged victim was not able to consent at the time of the misconduct.