Were you or a loved one sexually assaulted by Kevin Gilliam, a former massage therapist at State College's American Chiropractic Spa and Retreat? You are not alone. Gilliam has been convicted of indecent assault after four women testified against him.
You have powerful legal options
Learn more in a free, confidential consultation
You pay nothing unless we secure damages
Our experienced sexual assault attorneys are here to help. You may be eligible to file a lawsuit and pursue justice.
24/7 Confidential Consultations
Massage therapists who abuse their position to assault customers must be held accountable.
— Brian Kent, Esq.
"Excellent Lawyers."

Brian answered all of my questions quickly.
Abuse Guardian
Reviewed by
Stefanie C.
on .
Were you or a loved one sexually assaulted by Kevin Gilliam, a former massage therapist working out of State College, Pennsylvania? You are not alone. Gilliam has been convicted on charges of indecent assault and harassment for misconduct committed at American Chiropractic Spa and Retreat. At least four women have accused him of sexual assault.
Legal Help For Alleged Victims Of Kevin Gilliam
If you or a loved one were assaulted, our experienced sexual assault attorneys are here to help. You have powerful legal options. We believe that other victims of Kevin Gilliam have yet to step forward. In light of the troubling allegations against the massage therapist, our compassionate legal team has launched a full investigation into his misconduct.
Sexual assault can raise a storm of powerful and painful emotions. Shock, anger, fear, grief, sadness, shame, even embarrassment - these are all natural reactions to a terrible trauma. Recovery is possible. You were not at fault. You did nothing wrong.
We believe you. We understand that the idea of stepping forward can seem terrifying. Our dedicated attorneys are here to help. Our only goal is to support sexual abuse survivors as they pursue justice. We believe that some victims of Kevin Gilliam may be eligible to pursue financial compensation by filing a private civil lawsuit. You can take control of this situation.
Learn more about your legal options today in a free, confidential consultation. You can find more information at no cost and no obligation. Just reach out to our team now.
Kevin Gilliam Found Guilty Of Massage Assaults
A former massage therapist in State College, Pennsylvania has been found guilty of aggravated indecent assault. Four women testified against Kevin Gilliam, 58, at his trial, describing how the massage therapist touched them inappropriately during massage sessions.
Gilliam worked at American Chiropractic Spa and Retreat, a now-shuttered massage spa in State College located at 300 South Allen Street. A police investigation of Gilliam's conduct discovered a "pattern of inappropriate sexual touching" dating back to 2012 Centre Daily Times reports.
[]
keyboard_arrow_leftPrevious
Nextkeyboard_arrow_right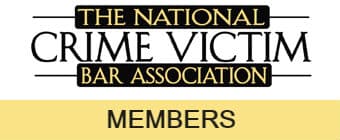 Four Women Testify At Trial
Over the course of a three-day trial, at least four women testified against Gilliam, saying the former massage therapist had made inappropriate contact with their breasts and genitals. Jury deliberations lasted about six hours, before jurors found Gilliam guilty on two counts of indecent assault and three counts of harassment. He is to be sentenced on November 29, 2018.
Authorities say that the bulk of the complaints against Gilliam were made in early 2017.
Gilliam's massage therapy license is listed as suspended by the Pennsylvania Bureau of Professional and Occupational Licensing.  A temporary suspension order filed for the state's Board of Massage Therapy says that allowing Gilliam to continue in his employment would present an "immediate and clear danger to the public health and safety."
Survivors Accuse Gilliam Of Sexual Misconduct, Harassment
Medical board filings provide more detail on the allegations against Gilliam.
In one complaint, a woman says that the massage therapist ran late for their appointment, but told her that "he would make it up to her," saying that he would extend the massage to make up for the lost time. During the massage, Gilliam reportedly told the victim that she had "thick thighs," then began to "rub and penetrate" her vagina for several minutes. Shocked and scared, the woman froze, but was eventually able to tell Gilliam to stop. When the massage therapist stopped, he asked her again, "did I make up for it?" Still frozen with fear, the customer said nothing, at which point Gilliam repeatedly asked her if they were "okay." He finished the massage, prosecutors say, by offering the customer a free cupping.
This first claim of sexual assault was enough for prosecutors to charge Gilliam with indecent assault, but their arrest of the massage therapist brought more victims forward. A second woman, named as J.G., reported a similar incident, which she said took place in December of 2016. During a massage session, the woman says that Gilliam's sweeping motions to massage her legs quickly became sexual, as the massage therapist continued on to rub her vagina and penetrate it. He then reached under the gown covering her and proceeded to aggressively touch, squeeze and pull at her breasts. The massage "ended quickly," court filings report. As he left the room, Gilliam turned to the woman and said, "you're a piece of work."