Were you or a loved one sexually assaulted at a Massage Envy in Florida? It was not your fault. No one deserves to be victimized. We can help you come forward and share your story.
40+ years of combined trial experience
Millions recovered in financial compensation
You owe nothing until we secure damages
Our attorneys have filed a major new lawsuit against Massage Envy, representing the claims of 11 women who were sexually assaulted at Massage Envy locations in Florida. If you were assaulted, you are not alone. Our experienced attorneys can help you find your voice. Learn more in a free consultation.
24/7 Confidential Consultations
We believe Massage Envy must be held accountable for allowing so many sexual assaults to occur on its watch.
— Brian Kent, Esq.
"Highly Recommended."

Brian is caring, intelligent and honest.
Abuse Guardians
Reviewed by
Lizzy K.
on .
The attorneys at AbuseGuardian.com have filed a major new lawsuit against Massage Envy, accusing the corporation and 9 franchise locations in Florida of failing to protect clients from dangerous sexual predators.
In the lawsuit, filed in Palm Beach County Circuit Court, 11 women present their allegations against the nation's largest massage spa chain, claiming the company has created a system and environment in which predators are emboldened and never brought to justice.
Massage Envy Hit By New Florida Sexual Assault Lawsuit
The complaint builds on allegations leveled in a previous lawsuit, also filed by the Abuse Guardian team, in California. In their prior complaint, now pending in the Superior Court of California, County of San Mateo, our attorneys are representing the claims of six women who say they were sexually assaulted during massage sessions at six separate Massage Envy franchise locations in California.
But as the extensive reporting of Buzzfeed News has shown, sexual assault appears to be a nationwide problem for Massage Envy. Now, 11 women from Florida have come forward to share their stories in a new lawsuit, filed on August 27, 2018 in the Circuit Court of the 15th Judicial Circuit for Palm Beach County, Florida.
Florida Massage Envy Locations
In their new lawsuit, the 11 women say they were all sexually assaulted at 9 Massage Envy franchise locations in Florida:
Royal Palm Beach
West Palm Beach
West Boca
Largo
Lutz
Sarasota
Fort Lauderdale
Ortega
Spanish River
The allegations range from inappropriate touching to digital penetration.
[]
keyboard_arrow_leftPrevious
Nextkeyboard_arrow_right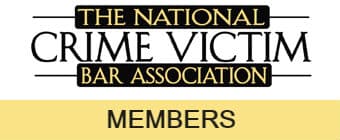 Women Describe Heinous Assault Cases In Court Documents
One woman, a double mastectomy patient, says her breasts were inappropriately groped by a massage therapist at Massage Envy's location in Lutz, Florida. Another plaintiff, who was visiting the Massage Envy in Sarasota due to chronic spinal pain, says a massage therapist penetrated her anus with his finger.
These heinous allegations, now leveled in Florida court documents, add to the evidence of a widespread sexual assault "epidemic" affecting women who visit Massage Envy across the nation.
An investigation conducted by Buzzfeed News' Katie J.M. Baker found evidence that more than 180 women have claimed to have been sexually assaulted at Massage Envy locations, but we can be sure that the problem goes far beyond 180 women. In their new lawsuit, 11 Florida women prove that sexual assault survivors have the unspeakable courage to stand up and be noticed, to fight for justice in a court of law.
Plaintiffs: Massage Envy Conceals Sexual Abuse Complaints
What is driving this epidemic of sexual assault?
In their lawsuit, the 11 women claim that Massage Envy itself has implemented a policy and procedure that hides dangerous sexual predators from justice and allows them access to thousands of unsuspecting victims. The lawsuit accuses Massage Envy and its franchise owners of making no attempt to investigate or report sexual assault complaints to the appropriate authorities.
Massage Chain's "Incomprehensible" Sexual Assault Policy
Instead, the lawsuit claims, Massage Envy actually directs its employees to handle all complaints of sexual assault "in-house," rather than referring the reports to law enforcement officials or the Florida Board of Massage Therapy.
"Massage Envy has engaged in directing franchisees in the State of Florida not to report allegations of sexual assaults to local law enforcement and / or state massage therapy boards in order to protect the brand and help ensure profits are not adversely affected. This is being done in violation of Florida law."
As a result, the lawsuit claims, no actual investigations ever occur. In practice, Massage Envy therapists are routinely allowed to continue working after sexual assault complaints have been lodged against them, the lawsuit says.
Company Should Have Warned Customers Of Sexual Assault Problem, Lawsuit Claims
Even worse, court documents continue, neither Massage Envy nor its franchise owners have ever warned customers about the problem of sexual assault in the massage room. In fact, we've even heard stories of franchise managers recommending male massage therapists to clients after becoming aware of sexual abuse complaints against them. Several of the lawsuit's plaintiffs even say they were forced to undergo massages with male therapists, even after having requested female masseuses.