If you or a loved one were sexually abused while training in a University of Illinois athletics program, our committed personal injury attorneys can help.
40+ years of combined legal experience
We've helped countless sexual assault survivors
You pay nothing unless we secure compensation
Not sure how to get started? Contact our dedicated legal team today for a free consultation.
24/7 Confidential Consultations
I have full confidence in my clients. We truly fight together for justice and change.
— Brian Kent, Esq.
Mr. Kent is a partner at Laffey Bucci & Kent, LLP. As a former sex crimes prosecutor, Mr. Kent has worked with survivors of sexual abuse for his entire career. He now leads a team of former sex crimes prosecutors who only represent survivors of sex abuse, sexual assault and sex trafficking in civil cases. Mr. Kent is licensed to practice in Pennsylvania, New York, New Jersey, and Illinois.
Were you or a loved one sexually abused while training through an athletics program at the University of Illinois Urbana Champaign? We believe you, and we believe your story should be told.
Sexual Abuse Survivors Deserve Strong Support
In recent years, hundreds of young student athletes have stepped forward, accusing their coaches, trainers and doctors of committing sexual abuse. In countless Illinois sexual assault lawsuits, these courageous young women and men accuse the United States Olympic Committee, along with its national governing bodies, of turning a blind eye to sexual abuse.
If you were abused while participating in Olympic-level athletics at Illinois, please know that you are not alone. There are thousands of other survivors who are fighting for change, hoping to give a voice to you and others through their brave decision to come forward.
Sexual abuse can bring up a range of powerful and overwhelming emotions. Many survivors struggle to deal with feelings of pain and anger, frustration and guilt. You are not at fault. You did nothing to deserve what happened to you.
Lawsuits Say Sexual Abuse Is Rampant In College Athletics
In their lawsuits, sexual assault survivors say that sexual abuse is widespread throughout Olympic-track athletics in America. These brave plaintiffs accuse the US Olympic Committee of creating a culture in which sexual abuse complaints are ignored, or concealed, in order to protect the reputations of coaches and maintain lucrative sponsorship deals. They say young student athletes are routinely exploited by the USOC and its national governing bodies, forced to exchange their personal safety and wellbeing for a shot at success in international competition.
[]
keyboard_arrow_leftPrevious
Nextkeyboard_arrow_right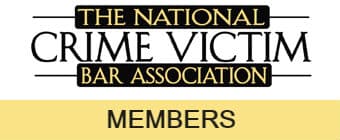 If these allegations are true, this culture needs to be changed. No young man or woman should be forced to trade their dignity for a chance at Olympic gold. Yet day after day, we hear of new cases of young student athletes feeling intimidated into sexual relationships with their coaches, along with trainers, doctors and other affiliates of the USOC.
Universities Hit By Legal Action
Many of these allegations have come to implicate prominent universities. Michigan State University has been accused of concealing Larry Nassar's abusive conduct for years, even as hundreds of young gymnasts came out to report the abuse in public.
Similar allegations have been leveled against the University of Southern California and Ohio State University, where 1 former Olympic-level diver has struck against the campus' alleged culture of concealment and dismissal. Like these survivors, and many others, we believe that sexual abuse may be systemic within the university athletics community.
Lawyers Launch Full Investigation Into University Of Illinois
In light of these recent allegations, our experienced attorneys have launched a full investigation into the University of Illinois' sexual assault policies. If you or a loved one were sexually abused while training at Illinois, our dedicated legal team is here to help. You don't have to go this alone. Like hundreds of sexual abuse survivors before you, you can stand up and demand change, helping to ensure that no more athletes are mistreated, that the abuse stops now.
We understand that the idea of coming forward to share your story can seem overwhelming. We are not here to force you into making a choice that you are uncomfortable with. It's your choice to make. But when you are ready, we will be here to support you.
Reach Out For A Free Consultation
Our only goal is to ensure that sexual abuse survivors receive compassionate help as they fight for justice. We believe your voice deserves to be heard. You can learn more about your legal options in a free legal consultation today.
Worried that pursuing justice will be too expensive? Don't be. Our attorneys always offer their services on a contingency-fee basis, so you owe us nothing until we secure damages in your case. If we don't win, there's no fee. You have nothing to lose - and everything to gain - from reaching out for a free, confidential consultation. Everything you say to us will be kept in the highest of confidences.