Were you or a loved one sexually abused by Dr. Jose Nabut, a primary care physician in Hialeah, Florida? Our experienced Florida sexual abuse attorneys can help. You have legal rights.
Our attorneys have decades of trial experience.
Our law firm offers free consultations to survivors.
We work on a contingency fee which means you pay nothing until we win.
If you've survived sexual assault you could be eligible to file a civil lawsuit. Our legal team is here to help.
24/7 Confidential Consultations
Doctors are supposed to care for patients, not harm them. Our law firm fights to ensure physicians who commit sexual assault pay for their actions. 
— Brian Kent, Esq.
"Thank you."

It was clear from the first call, that they know this area of the law.
Abuse Guardians
Reviewed by
Meghan
on .
Dr. Jose Nabut, a primary care physician at Fox Medical Center in Hialeah, Florida, is now facing sexual assault allegations.
The latest lawsuit filed against Dr. Nabut by an anonymous plaintiff referred to as Jane Doe provides details about the disturbing allegations. According to her complaint, the plaintiff began to see Dr. Nabut for medical care in 2018. The first two visits were normal and a third visit was scheduled for August 23rd, 2018 at 3:00 p.m to discuss paperwork. When she arrived she was shown into his office.
Dr. Nabut had asked the patient to come in for paperwork only, but then he asked the plaintiff to lie down on the examination table. He first examined her abdomen but then digitally penetrated her vagina and rubbed his penis against her. After leaving his office the plaintiff immediately went to the police and reported the assault.
In addition to claiming that Dr. Nabut sexually assaulted her, the plaintiff also alleges that Nabut's employers knew he had a previous disciplinary records which should have resulted in, at the very least, restrictions that prevented Nabut from seeing female patients. As a result, the plaintiff has now suffered from "great pain of mind and body, shock, emotional distress, physical manifestations of emotional distress, embarrassment, loss of self-esteem, disgrace, humiliation and loss of enjoyment of life." She is seeking more than $15,000 in compensation for the pain and suffering she has endured. 
Dr. Nabut Has A History Of Providing Poor Medical Care
In addition to being accused of sexual assault, Dr. Nabut has also been accused of medical malpractice numerous times.
In one case, a patient was referred to Dr. Nabut for a "routine outpatient gallbladder removal". The patient should have had a very short recovery time, however, Dr. Nabut mistakenly stapled shut his bile duct. The complications of this mistake have resulted in need for an additional eight surgeries and the removal of 17 feet of his intestine. He now has to take over 40 different pills each day so that he can digest and his abdomen is covered in scars.
He sued Dr. Nabut and was informed during discovery that Dr. Nabut had learned the procedure he performed over a weekend and practiced that procedure exactly once - on a pig. This plaintiff was one of several who suffered the consequences and he was awarded more than $10 million in court.
Civil Lawsuits: What Kind Of Compensation Can Be Obtained?
When a sexual assault lawsuit is filed it gives the involved plaintiffs the opportunity to recover compensation that will cover their related medical bills, physical pain, any wages that are lost as a result of the assault, and emotional trauma that has been endured.
Compensation comes in two forms, a settlement or a successful court verdict. It's true that the majority of all civil lawsuits end with a carefully negotiated settlement, however, some cases proceed to trial. Settlement negotiations or a trial are nothing to be nervous about with the right legal team by your side, a team which will fight aggressively for the maximum amount possible.
[]
keyboard_arrow_leftPrevious
Nextkeyboard_arrow_right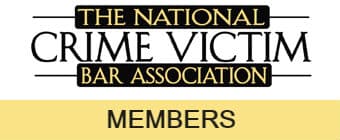 Can I File A Sexual Assault Lawsuit And Remain Anonymous?
Yes, like the latest plaintiff to file a sexual assault lawsuit against Dr. Nabut, survivors who decide to take legal action can file anonymously. This way you can fight for justice but also choose who you want to share your personal story with.
Do I Have To Make A Police Report To File A Civil Lawsuit?
No, you do not have to file a police report in order to pursue compensation through a civil lawsuit. Criminal charges and civil lawsuits are completely seperate. However, keep in mind that any evidence found during a criminal investigation could be beneficial to your case. Additionally, a civil lawsuit will not result in your attacker being punished for their actions aside from bring ordered to pay a certain amount in compensation.
The action you decide to take is entirely up to you.
Why Should I Consider Contacting Abuse Guardians?
At Abuse Guardians our legal team is entirely dedicated to helping survivors fight back against sexual assault and rape. With decades of combined experience, you and your loved ones will get the support that you need during this difficult time. Call now to learn more about the legal services that we offer.