As a survivor of sex trafficking, you have strong legal rights through America's civil justice system. You may be able to file suit against the people who exploited you, along with the businesses who assisted them. Holding your abusers accountable is possible.
Human trafficking lawsuits
Sex traffickers and clients may be held responsible
Third-party trafficking assistance claims
Are you or your loved one a survivor of sex trafficking? You deserve justice. Our experienced attorneys can help. To learn more about your rights, contact our lawyers today for a free, confidential consultation.
24/7 Confidential Consultations
We're prepared to do everything in our power to see sex traffickers face justice.
— Brian Kent, Esq.
"Excellent Advice."

Brain handled every detail for me.
Abuse Guardian
Reviewed by
Tia F.
on .
Sex trafficking is "modern slavery," according to the Polaris Project, a non-profit dedicated to studying and disrupting human trafficking networks. Sex traffickers use violence, threats, deception or coercive tactics to force adults and children into performing or engaging in sexual acts for money. These are disgusting crimes that must be met with swift action.
Filing A Sex Trafficking Lawsuit
Are you or a loved one the victim of sex trafficking? Our experienced sex trafficking attorneys are here to help. We've already helped hundreds of sex crime survivors seek justice in the wake of terrible trauma. You can fight back. You have a voice; we want to amplify it.
We understand the terrible pain and confusion that you must be going through. Fear, regret, shame, depression - these are all natural reactions to a horrific trauma. Your emotional response, whatever form it takes, is valid.
You have been wronged, but justice is possible.
Our dedicated legal team is here to help. You have powerful legal options. Many sex trafficking survivors are eligible to pursue justice by filing a civil lawsuit. You can hold your abusers accountable and secure valuable financial compensation.
Criminal & Civil Law On Sex Trafficking
Sex trafficking of any sort is illegal. It should go without saying that anyone who facilitates sexual exploitation has committed a serious crime. Under federal law, it's illegal to make anyone else work through the use of force, coercion or intimidation. That's true for sex work, just as it is for domestic work, farm labor and any other form of labor.
In 2000, the US Congress passed the Victims of Trafficking and Violence Protection Act, which clarified that the federal crime of sex trafficking encompasses "recruitment, harboring, provision, receipt, transportation and / or obtaining of a person for the purpose of a commercial sex act," either through the use of force or threats, coercion, fraud or using systems of indebtedness or debt bondage.
In principle, anyone even remotely involved in sex trafficking can be held criminally liable for their role in perpetuating human suffering. Unfortunately, this can also be true for sex trafficking survivors, who are often wrapped up in criminal proceedings. Fear of criminal prosecution forces many sex trafficking survivors to remain silent about their mistreatment.
[]
keyboard_arrow_leftPrevious
Nextkeyboard_arrow_right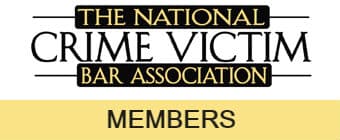 Hubs For Commercial Sexual Exploitation
The pathways into sex trafficking are myriad and distinct. Some victims are manipulated into becoming prostitutes by a boyfriend. Others are brought to America through a web of lies, then sold into sexual slavery when the promised job opportunity doesn't materialize. And some are coerced into the sex trade by their own families.
Feel free to share our sex trafficking infographic on your own site. Just copy and paste the code below:
Sex traffickers tend to prey on vulnerable populations, including undocumented immigrants, homeless children and runaways. You have rights. Around the world, about 4.5 million people are believed to be caught in situations of commercial sexual exploitation. Another 35 million are enslaved and forced to perform some form of labor.
Commercial Entities Can Facilitate Trafficking
In the United States, child and adult victims are being trafficked through massage parlors, illegal brothels, commercial escort businesses, street prostitution and on the internet, usually orchestrated by a pimp who exerts physical violence or psychological manipulation to keep them trapped.
California is likely the American hub for human trafficking, in large part because it's major cities, San Francisco, Los Angeles and San Diego, are centers for travel from foreign countries, both legal and illegal. Texas, Florida and New York also serve as major centers for the distribution and exploitation of people.
Identifying Those Who Facilitate Sexual Exploitation
The underground sex trade relies on a complex network of players, researchers at the Urban Institute have found. As horrifying as this is, sex trafficking is a business for its perpetrators and, like all businesses, sex traffickers require support.
In their path-breaking research on underground sex economies, Urban Institute experts discovered that, just like reputable businesses, pimps, escort services and other illegal businesses who profit from sexual exploitation need "drivers, secretaries, nannies, and other non-sex workers to keep operations running smoothly."
Alongside these workers, the researchers also heard numerous stories of law enforcement officials, medical professionals and hotel managers who, either by looking the other way or actively assisting a sex trafficker, allowed exploitation to occur under their watch, usually for a monetary kickback.
These parties can be held accountable for their role in perpetuating the sexual exploitation of children and adults. Civil lawsuits can be filed against police officers, hotel owners and anyone else who allows sex trafficking to continue under their purview.
Online Exploitation
At the same time, the advent of the internet has seen an explosion in child pornography, a trend that sex traffickers haven't missed. Many traffickers understand that, as they force young men and women to perform sex acts, pictures and videos of those sex acts can also be sold for a profit.
The internet has also opened new horizons for sex traffickers, who can advertise the services of their victims on Backpage.com, Craigslist or secret forums on the dark web.
How Civil Litigation Empowers Sex Trafficking Victims
Civil litigation is a powerful tool in the fight against human trafficking. Upon attaining their freedom, most survivors of sex trafficking have the legal right to file a private lawsuit against the parties responsible for their abuse, trauma and exploitation.
Pursuing justice through the civil court system has three fundamental goals:
securing financial compensation for victims
shedding light on an under-recognized problem
holding responsible parties accountable under the law
Most sex trafficking victims will never see financial restitution through the criminal justice system. While courts are now empowered to include monetary compensation as an aspect of sentencing, this form of restitution is still under-utilized.
Fighting Trafficking Networks In Court
Thus, civil litigation, as the Southern Poverty Law Center notes, "may provide the only means by which victims of trafficking may be 'made whole.' " And, moreover, a private lawsuit in the civil court system allows survivors of human trafficking to secure a far wider range of financial damages than are available through court-ordered restitution awards.
In an even broader sense, pursuing sex traffickers and the people who aid them can help to dissuade traffickers from exploiting other vulnerable people in the future. Successful civil lawsuits can have an even greater impact on the behavior of "legitimate" businesses who assist sex traffickers, because it creates a strong financial deterrent.
Discouraging Businesses From Participating In The Illegal Sex Trade
If business and property owners know that opening their doors to sex traffickers could lead to multi-million dollar court judgments, perhaps some will do the right thing and report potential signs of sex trafficking from the start.
Filing a civil lawsuit is also a deeply personal statement. In pursuing their own court cases, survivors take an individual stand against human trafficking in all its forms. It can be deeply empowering to face one's abuser in court and demand justice.
Naming The Abusers
Civil lawsuits can be filed directly against individuals who traffic humans for sexual exploitation or orchestrate sex trafficking rings. It's also possible, under provisions of the Trafficking Victims Protection Reauthorization Act, to file a civil claim against people who "knowingly obtain" the labor of a forced sex worker, including customers (johns) if any can be identified.
Businesses that knowingly allow sex trafficking to occur on their premises can also be held accountable. While this area of law is still developing, a number of early sex trafficking lawsuits have been filed against hotels, motels and truck stops that served as hubs for illegal sexual exploitation. Several massage parlors and nail salons, some of which acted as fronts for sex trafficking rings, have also been sued in recent cases.
Websites Under Fire For Assisting Criminal Exploitation
As sex trafficking has become more and more of an online business, a number of websites have also been implicated in civil lawsuits. In one recent case, a survivor of sex trafficking from Houston filed suit against Backpage.com, a number of truck stops and the Hyatt hotel chain, accusing the defendants of profiting from her exploitation.
The plaintiff, named as "Jane Doe" in court documents, says she was forced into sexual slavery before the age of 16. In her lawsuit, Doe says she was advertised on Backpage.com and forced to sell herself at truck stops and in hotels. Finally, after nearly a year of exploitation, she was rescued in a police sting operation.
Backpage.com Lawsuit In Houston
Now, she and her attorney Annie McAdams are hoping that their legal action will shut down Backpage.com, a business they claim has been trying to hide its use as a hub for sex traffickers.
Senate Goes After Website
Backpage is currently at the center of a Senate investigation, "Backpage.com's Knowing Facilitation of Online Sex Trafficking." The company now censors its once-blatant ads for sex, which often flaunted the fact that children were essentially being sold on the site.
That short-circuited much of the site's burgeoning sex trafficking trade, but it's not enough, McAdams says.
"We Will Shut Down Backpage.com"
In an interview with Click2Houston, the attorney was unequivocal: "we will shut down Backpage.com. We will shut down any business who profits off the exploitation of children through human trafficking." Jane Doe isn't the first person to sue Backpage.com over the site's alleged facilitation of sex trafficking.
In October 2017, three women who claimed to have been sold for sex online entered an undisclosed settlement agreement with the company, resolving allegations that Backpage.com had "knowingly marketed commercial sex," Fox News reports.