Are you looking for answers, support, and accountability after someone in your family was sexually abused or assaulted? Our lawyers can help you with common concerns like:
What kind of punishment will the offender face?
Who can be held liable for enabling sexual assault and abuse?
Should we consider filing a civil lawsuit?
Our New Jersey victims' rights lawyers can help your family get the support you need.
24/7 Confidential Consultations
Organizations and businesses that fail to do all they can to prevent sexual assault need to be held accountable for the harm they've caused.
— Brian Kent, Esq.
"True Advocates."

We felt like our case mattered to them.
Abuse Guardian
Reviewed by
Gwen C.
on .
If you or a loved one has recently been victimized in a crime of a sexual nature, it's important to understand your state's laws. From Newark and Trenton to Atlantic City and Wildwood, holding a predator criminally responsible is a key aspect of the healing process. We recommend meeting with an experienced sexual abuse lawyer who can help guide you during your recovery.
New Jersey's Sexual Misconduct Statutes
New Jersey state law divides sex-related crimes into the following five categories:
Criminal Sexual Contact
Criminal sexual contact involves intentional touching of a victim's sexual organs, the area surrounding their genitals or anus, inner thighs, buttocks, or breasts without the victim's consent.
These charges can either be crimes of the third or fourth-degree, depending on the circumstances of the incident. Third-degree crimes carry a penalty of 3-5 years in jail, while the maximum penalty for fourth-degree crimes is a sentence of up to 18 months in jail.
[]
keyboard_arrow_leftPrevious
Nextkeyboard_arrow_right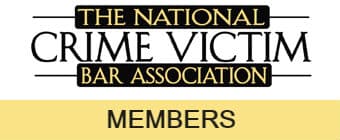 Endangering Welfare Of Children
This law punishes offenders who sexually abuse children, including crimes such as:
Photographing or filming sexual abuse
Receiving, distributing, or selling child porn
Causing or permitting a child to engage in sexual acts if the offender knows or should know that the act may be photographed or filmed
These offenses are either 2nd, 3rd, or 4th degree - depending on circumstances. 2nd-degree charges usually involve an offender who had a legal duty to care for the child. 3rd-degree charges are against offenders who sexually abuse children but had no legal duty to care for the child. 4th-degree charges are made against those who view, possess, or reproduce child pornography.
Lewdness
New Jersey defines lewdness as a person committing "any flagrantly lewd and offensive act which he knows or reasonably expects is likely to be observed by other non-consenting persons who would be affronted or alarmed." Examples of lewdness in sexual abuse cases include:
When someone exposes their private parts to someone with a mental disorder who is unable to understand the sexual context of the incident, for their own arousal or sexual gratification.
An offender exposing their private parts when they can reasonably expect a child to observe the incident
Observation Of Sexual Contact/Reproduction Or Disclosure Of Images
This law is designed to protect victims who have had sexual photos or videos of them produced or distributed without their consent. Anyone who produces or distributes such content may be charged with a crime of the 3rd degree.
This law also punishes people who knowingly observe someone else in sexual activity without their consent.
Crimes of the third degree are punishable by 3-5 years in prison. Crimes of the fourth degree carry a prison sentence of up to 18 months.
Sexual Assault
New Jersey classifies sexual assault crimes as either 1st or 2nd degree. 1st degree sexual assaults are aggravated and involve one or more of the following, according to Section 2C:14-2 of New Jersey's Revised Statutes:
(1)The victim is younger than than 13 years old;
(2)The victim is at least 13 but less than 16 years old; and
(a)The offender is related to the victim by blood or affinity to the third degree, or
(b)The offender has supervisory or disciplinary power over the victim by virtue of the offender's legal, professional, or occupational status, or
(c)The offender is a resource family parent, a guardian, or stands in loco parentis within the household;
(3)The act is committed during the commission, or attempted commission, whether alone or with one or more other persons, of robbery, kidnapping, homicide, aggravated assault on another, burglary, arson or criminal escape;
(4)The offender is armed with a weapon or any object fashioned in such a manner as to lead the victim to reasonably believe it to be a weapon and threatens by word or gesture to use the weapon or object;
(5)The offender is aided or abetted by one or more other persons and the offender uses physical force or coercion;
(6)The offender uses physical force or coercion and severe personal injury is sustained by the victim;
(7)The victim is one whom the offender knew or should have known was physically helpless or incapacitated, intellectually or mentally incapacitated, or had a mental disease or defect which rendered the victim temporarily or permanently incapable of understanding the nature of his conduct, including, but not limited to, being incapable of providing consent.
How Can Victims Get Justice?
Victims should do all that they can to hold their offender(s) both criminally and financially responsible for the extensive damages they've caused. If you or a loved one have been the victim of sexual abuse, you should contact the police if you haven't already. Additionally, a New Jersey sexual abuse lawyer can help you seek compensation for expenses related to your traumatic incident.
Resources For Victims Of Sexual Abuse & Assault In NJ