Families affected by child sexual abuse or sexual assault often look for answers and justice. If your family is in this situation, you may be struggling with concerns like:
How long will the person responsible be in prison?
How can we find justice if the court failed to convict?
Can third parties be held liable for enabling sexual abuse?
Our Colorado sexual assault victims' lawyers understand what you're going through. We want to help.
24/7 Confidential Consultations
Our lawyers help families affected by sexual violence get the support and justice they deserve.
— Brian Kent, Esq.
"Thank you."

They helped us with everything when we didn't know where to turn.
Abuse Guardian
Reviewed by
Juan G.
on .
If you or a loved one has recently survived a traumatic incident of sexual assault or child sexual abuse, you may be wondering about your rights as a victim. It's good to be aware of how Colorado's criminal justice system handles crimes of a sexual nature.
Colorado's Law On Sexual Abuse Crimes
We've summarized Colorado's sexual assault laws below. These laws have been changing throughout the country - so you may need to speak with a lawyer in order to understand how the criminal justice system may prosecute the person who victimized you or your loved one.
If you are a sexual assault or child sexual abuse survivor, there are free resources available in Colorado to help. Need help now? Reach out to a rape crisis center in your area to access 24-hour counseling, legal advocacy and other services.
For more information on how to get the help you need after a sexual assault, visit the Colorado Coalition Against Sexual Assault.
Seeking Justice After Sexual Assault & Abuse
Remember that the criminal justice system is primarily focused on prosecuting offenders, rather than considering the needs of victims. From Boulder and Denver to Colorado Springs, it's often necessary to seek legal guidance from your own victims' rights lawyer. A civil sexual abuse lawsuit can help you find justice in the following ways:
Hold the perpetrator accountable if criminal courts fail (though you can still sue when they're convicted)
Hold third parties accountable for failing to stop, prevent, or properly report abuse
Recover financial support for personal and economic damages
Our Colorado sexual assault lawyers have experience in both criminal prosecution and civil court sexual abuse cases. We can help you learn about your full rights as a victim in a free consultation.
[]
keyboard_arrow_leftPrevious
Nextkeyboard_arrow_right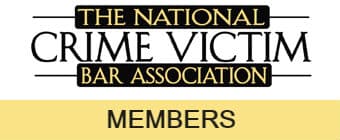 Child Sex Abuse Laws In Colorado
Colorado has several state laws which specifically apply to cases of child sexual abuse:
Aggravated Incest
Aggravated incest charges apply to sexual contact between family members which involves children. A person can be charged with aggravated incest if they marry or inflict sexual contact on one of their natural children, stepchildren, or children by adoption. According to this section of the law, a child is defined as anyone under 21 years old. There is an exception to this law when the person is legally married to a stepchild or child by adoption.
Internet Sexual Exploitation Of A Child
In Colorado, a person can be found guilty of internet sexual exploitation of a child if he or she uses a computer network, telephone network, data network, text messages, or instant messages to communicate with a child under age 15 and at least four years younger than them for sexual purposes. This crime is a Class 4 felony with a normal presumptive sentence range of 2-6 years in prison. If the incident involves violence, the sentence can range from 5-16 years.
Procurement Of A Child For Sexual Exploitation
Procurement of a child for sexual exploitation involves giving, transporting, making available, or offering to give, transport, or make available a child for sexual exploitation. This is a Class 3 felony in Colorado, with a normal presumptive sentence range of 4-12 years and a sentence of 10-32 years for crimes involving violence.
Sexual Assault On A Child
Any adult who engages in sexual contact with a child who is under age 15 and at least four years younger than the adult can be charged with sexual assault on a child in Colorado. This crime can either be charged as a Class 4 or Class 3 felony, depending on circumstances. The Class 4 felony classification is punishable by 2-6 years or 5-16 years in cases involving violence. If the sexual assault involves force, threats, injury, or kidnapping, the actor will be charged with a Class 3 felony and subject to 4-12 years in prison or 10-32 years in prison in cases of extreme violence.
Sexual Exploitation Of A Child
People who possess or are involved with the production of child pornography may be charged with sexual exploitation of a child in Colorado. The penalties vary depending on whether it's the first offense, the number of sexually explicit materials in the offender's possession, and the level of involvement the offender has in the production of the material.
Sexual Assault Laws
Sexual assault cases in Colorado can involve charges of one or more of the following crimes:
Sexual Assault
Any act of sexual intrusion or sexual penetration committed against a victim's will or in circumstances where the victim is incapable of giving consent is considered sexual assault in Colorado. This may include the use of violence, threats, intimidation, fraud, and other circumstances. Sexual assault can also be charged as a statutory offense if the victim is between 15 and 17 years old and the actor is at least ten years older.
Sexual assault can be charged as a Class 1 misdemeanor or Class 2, 3, or 4 felony – depending on the circumstances of the crime. Cases involving multiple actors, deadly weapons, and serious injuries result in more severe charges. Statutory cases where the victim gave consent but was under the age of consent are punishable by 6-18 months in prison and a fine between $500-$5,000. Crimes involving violence are punishable by 8-20 years in prison, 5 years mandatory parole, and a fine between $5,000 and $1 million. Cases involving victims under age 15 are punishable by 2-6 years in prison.
Sexual Assault On A Client By A Psychotherapist
In Colorado, it's illegal for a psychiatrist, psychologist, or any other mental health professional to engage in sexual activity with one of their patients. According to state law, clients of these mental health professionals are unable to give consent for such sexual activity because of the nature of the client relationship with their psychotherapist. This crime can be charged as either a Class 1 misdemeanor (6-18 months in prison; $500-$5,000 fine) or a Class 4 felony (1-12 years in prison and/or a $2,000-$500,000 fine), depending on the circumstances of the crime.
Incest
Colorado has outlawed any type of sexual contact between family members, including blood relatives as well as familial relationships formed through adoption or marriage (like stepchildren and stepparents). Incest is considered a Class 4 felony punishable by 1-12 years in prison and a fine between $2,000-$500,000.
Unlawful Sexual Contact
A person can be charged with unlawful sexual contact if he or she:
Knows that the victim does not consent to the contact
Knows that the victim is unable to understand the nature of the contact
Knows the victim is physically helpless
Has impaired the victim's ability to understand the contact through the use of drugs, intoxicants, or other ways of reducing resistance
Is in a position of authority over a victim who is in custody by law enforcement or detained in a hospital or other institution
Unlawful sexual contact charges also apply in situations involving children and fraudulent justifications for contact such as medical treatment.
How A Colorado Victims' Rights Lawyer Can Help
As mentioned above, the criminal justice system only handles one side of the aftermath of a sexual crime. While it's crucial to prosecute sexual offenders and keep them off the streets, it's equally important to consider how we can help victims recover from their traumatic experiences. It's possible to move on from this trauma, but no one can do it alone. Recovery is a long road which may result in missed time from work, medical treatment, and ongoing therapy sessions. Our Colorado sexual assault lawyers help victims of sexual crimes recover financial compensation for expenses like medical bills, lost wages, and psychotherapy.
If an institution, business, or other third party failed to prevent you or your loved one's sexual assault or abuse, they and the offender could both be held liable for these damages. Examples include youth organizations who fail to properly screen employees, businesses that fail to provide adequate security, and institutions like college football programs who try to sweep these crimes under the rug to protect their public image.
We understand the difficulties you're facing right now. That's why we offer free consultations and only require payment on a contingency fee basis – meaning you pay us nothing unless we win for you. Get in touch with us today if you're ready to learn more about your rights as a survivor of sexual assault or child sex abuse.