Child and adult sex abuse, rape, and misconduct cases are complex - both legally and emotionally. At our firm, you will find a caring group of attorneys who fight to help sexual abuse survivors regain their voices after an unspeakable trauma.
Attorneys with decades of experience in this practice area
Former sex crimes prosecutors who have worked to lock up predators
Caring legal staff dedicated to protecting your confidentiality
24/7 support and a national network of award-winning lawyers
Trust us to handle your case. We will not let you down. Our only goal is to help you find the strength that already lies inside.
24/7 Confidential Consultations
We have assembled a strong, experienced team of litigators.
— Laurence Banville, Esq.
"Grateful."

Clearly experts in this area. They predicted the outcome from the start.
Abuse Guardian
Reviewed by
Jane E.
on .
One of the most difficult challenges confronting sexual abuse survivors is facing the reality of what has happened to you. Sexual assault and abuse bring forth a wide and difficult range of emotions, including pain, anger, depression and, in some cases, even shame. Reporting an assault to the police, deciding to press charges, testifying in court - these steps toward justice may seem more like ways to reopen wounds than restore some balance to the world.
Sex Abuse Victims Deserve An Advocate
At Abuse Guardian, we believe that sex offenders should be punished to the full extent of the law, and that entails criminal prosecution. But America's criminal justice system was not intended to support the survivors of sex abuse. In most cases, it fails them.
Our sexual assault lawyers are devoted to protecting the best interests of abuse victims. We believe that for many survivors, filing a personal injury lawsuit can make up for some of the failings endemic to criminal justice.
You are not alone. Stepping forward is difficult, but it's not impossible. It can be extremely empowering to find the strength within you. We've devoted our lives to helping survivors just like you find their voices and make a change in the world. It's time to raise your voice.
Criminal prosecution makes little effort to compensate survivors, most of whom experience the physical and psychological effects of violent trauma long after an assault. Our goal is to protect the dignity, safety and on-going security of every client, with individual attention and compassion.
Meet Our Team Of Trusted Abuse Attorneys
In over 90 years of combined trial experience, the personal injury lawyers at Laffey, Bucci & Kent have helped numerous abuse survivors secure the compensation they deserve. In every case, we employ rigorous investigation standards that leave no stone unturned.
The firm's sexual assault practice is led by Partner Brian Kent, Esq. After graduating with his law degree from Philadelphia's Temple University, Brian served as a criminal prosecutor in the Sex Crimes Unit of Montgomery County's District Attorney's Office.
In that position, Brian fought tirelessly to protect the rights of sexual abuse victims, and gained invaluable experience inside the criminal justice system. He brings this unique knowledge to bear on every civil sex assault case Laffey, Bucci & Kent takes on.
[]
keyboard_arrow_leftPrevious
Nextkeyboard_arrow_right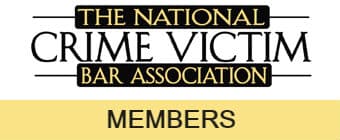 National Network Of Attorneys
AbuseGuardian.com is sponsored by a national network of sexual abuse and assault attorneys, legal professionals devoted to ensuring that the rights of survivors are protected. To find resources specific to your state, click one of the links below:
What Kind Of Lawyer Handles Sexual Assault?
District attorneys (and teams of assistant or deputy district attorneys) handle federal criminal cases against abusers. They represent the government, not survivors. State's attorneys handle state criminal cases against offenders. They represent the state, not survivors.
Personal injury (or "trial") lawyers represent survivors of sexual abuse in the civil court system. Trial attorneys can file lawsuits on behalf of victims against either abusers or "third parties," like an apartment owner whose negligence allowed an assault to occur or a Church leader who hid allegations of sexual abuse from the authorities.
Civil attorneys shine a light on survivors' voices, putting them in control of their own cases. We give a voice to the voiceless, while providing compassionate protection, a shoulder to cry on and a helping hand to guide them. Since sexual assault is a sensitive issue, we fully understand that confidentiality is a priority for many survivors. Everything you tell us will be protected by an attorney/client privilege, ensuring that your story is kept with the utmost confidence.
Can I Sue The Person Who Assaulted Me Or My Loved One?
Yes.
Survivors of sexual assault, including rape and childhood sexual abuse, have every right to file a personal injury lawsuit against the abuser and any third-parties whose negligence may have contributed to the crime.
This is true whether or not the abuser was criminally prosecuted. Survivors can win civil lawsuits even if the offender was acquitted of criminal charges, although a legal theory called "collateral estoppel" may make it easier to win a civil suit after someone has been convicted for the same crimes.
Filing a lawsuit is a major decision, one that you should only make after considering your options fully. We know that you have the strength inside to move forward, conquer your fears and share your story. If you're thinking about making the courageous step of coming forward, contact one of our experienced attorneys today for a free consultation.
Burdens Of Proof
Civil and criminal cases are very different. For one, they have different "burdens of proof." In a criminal case, the state has to prove that the accused committed a crime "beyond a reasonable doubt." This requires a lot of proof, and it's more rigorous than the standard in personal injury trials.
In a civil case, survivors have to prove that it's "more likely than not" they were harmed by the defendant. Effectively, this means that civil juries don't need to be as confident of a person's liability as they have to be in a criminal case.
What Can I Do To Press Charges?
After reporting an assault to the police, victims are usually asked if they want to "press charges." Pressing charges is essentially a request to proceed with the investigation.
While state prosecutors make the ultimate decision of whether to press charges for sexual abuse, few criminal investigations proceed without the participation of a survivor. Criminal prosecutors can decide not to press charges if they feel unable to prove an accused person's guilt, and the testimony of a victim is usually their cornerstone evidence.
Why Are So Few Sex Crimes Prosecuted?
For survivors, this entire process can be terrifying. Sexual abuse is almost always family violence. When it's not, most survivors are at least acquainted with the victimizer. Standing up to a family member, friend or someone you once trusted can seem impossible. But without making a report and demanding further investigation, it's unlikely that the offender will face any legal consequences.
Data from the Federal Bureau of Investigation bears this difficulty out. Of every 100 rapes, only 3 are ultimately passed on to criminal prosecutors. Less than 1% of rapes result in an arrest.
That's why civil litigation is so important. Most abusers never see justice through the criminal justice system. Instead, justice is more often done when individual survivors stand up and make their voices heard. Our personal injury attorneys can help you find the strength inside to make this brave choice.
How Do I Get A Restraining Order?
Half of all sexual assaults occur within 1 mile of a victim's home or in their home, according to the Rape, Abuse & Incest National Network. No one deserves to live like this and you have the power to change your circumstances.
There's no way to feel safe if the person who raped you sleeps in the same bedroom. It may be difficult to leave, but you need to get out of there. Don't blame yourself. You have nothing to be ashamed of. Sexual assault is never your fault. Every person has the right to basic safety. Go to a friend or relative's house, and bring your children if you have any.
Now consider getting a restraining order, a legal document that instructs sex offenders to stay away from their victims or suffer criminal punishments. We urge you to contact a sexual assault lawyer who can help outline the process for securing a protective order where you live, or refer you to local counsel who can help. It's another step on the path to safety.
What Happens If Someone Violates A Restraining Order?
Legally, someone who violates a restraining order is considered "in contempt of court." That means they violated (purposefully disobeyed) the court's order and can be arrested, put in jail or charged with a criminal misdemeanor or felony. Contact the police immediately whenever a restraining order is violated.
Is It Too Late To Sue?
Every area of civil law comes with a "statute of limitations," a law that creates a time limit for filing lawsuits. File after the statute is up and the case will be thrown out of court immediately. To complicate the matter, these deadlines vary widely from state to state.
In your research, make sure not to confuse the civil and criminal statute of limitations in your state. The former applies to filing personal injury lawsuits, while the latter governs only criminal charges for sexual abuse.
Statutes Of Limitations For Criminal Charges
In many states, there's no criminal statute of limitations on violent sexual offenses committed against minors. Some states give survivors a set number of years after they reach the age of majority (between 18 and 21, depending on the state) to press criminal charges. For adults who were sexually assaulted, criminal statutes of limitations differ substantially, both depending on state and the nature of the crime, so you'll have to research the specific law that holds for your situation.
For a full list of criminal sex abuse statutes of limitations, organized by state, visit the National Center for Victims of Crime.
Statutes Of Limitations For Civil Sex Offender Lawsuits
Read our full guide on the civil statutes of limitations for sexual assault and childhood sexual abuse here.
Most states have recognized that sexual abuse during childhood causes a wide range of psychological reactions, many of which prevent survivors from realizing the nature or severity of what's happened to them until long after any actual assault.
Child Victims
In these cases, the civil statute of limitations is usually "tolled," stopped or extended to allow victims the time necessary to come to terms with their abuse and decide on a proper course of action. Effectively, these "delayed discovery" rules extend the statute of limitations to account for repressed memories and emotional trauma. With that being said, note that the rules will be different from state to state, and some places (like Alabama) have far stricter deadlines.
We suggest checking the complete list of sex abuse civil statutes of limitations at the National Conference of State Legislatures to find your state. Be aware that those time limits only apply for victims of childhood sexual abuse.
Adult Victims
Civil cases involving adult victims of sexual assault are more restricted. Each state has its own sex crime laws, which you can find here, but the statutes generally range from 1 to 6 years after the date of assault. Fewer states have "delayed discovery" rules to toll the statute of limitations for adult survivors, but some do.
Who You Sue Matters
The civil statute of limitations may also change depending on who you sue. Each state will have one statute that applies if you're filing suit against an offender, and another statute that will apply to cases filed against "third parties," like businesses where inadequate security led to an assault. Generally, these third party "premises liability" lawsuits are governed by a 2 year statute of limitations, but again there's a lot of variation in this area of the law.
Finally, in some states, the criminal charges filed against a sex offender determine how long survivors have to file a civil lawsuit.
How Much Will A Sexual Assault Lawyer Cost?
We're not in the business of becoming a burden. We believe justice should be open to all, regardless of personal circumstances, and understand that sexual abuse often comes with its own set of financial pressures. That's why our sexual offense attorneys always offer their representation on a contingency-fee basis: until we win, you don't pay.
Learning more about your legal options comes at no charge. Contact our lawyers today and you'll receive a completely confidential consultation for free. We know that we can help you find the power inside you to step forward and fight for justice, coming to a degree of closure with what happened to you. We believe your story, and we believe it should be told.


Justice For Abuse Survivors: Breaking News
By
Brian Kent
In our breaking news section, updated every month, you'll find the latest news, research and legal developments on sexual abuse and assault.
January 17, 2019 - Omaha Daycare Closed After Child Sexual Assault Charges
The Nebraska Department of Health and Human Services has shut down Deb's Day Care, a daycare in Omaha, citing an emergency situation that presents and imminent threat to the health and wellbeing of children. Debra Harrison will no longer be able to provide care to other people's children, after her husband, William, was charged on two counts of sexually assaulting children, according to KMTV 3. Prosecutors say William Harrison, 62, committed two sexual assaults on a child between December 2014 and December 2018. He was charged with two counts of felony sexual assault of a child. Officials say Harrison has admitted to the assaults. According to an affidavit of probable cause, the boy who was abused had been going to Deb's Day Care since he was an infant. William Harrison was listed as the secondary caregiver for the daycare.
December 14, 2018 - New Lawsuit Accuses Columbia University Of Concealing Obstetrician's Sexual Abuse
Seventeen women have filed a joint lawsuit against Columbia University and New York Presbyterian Hospital, claiming the institutions failed to prevent the sexual abuse of Robert Hadden, a prestigious obstetrician. Hadden has been accused of sexual abuse by at least 35 women. In 2016, he pleaded guilty to sexual abuse charges and was forced to register as a sex offender, but in their lawsuit, more than a dozen women say Columbia University and New York Presbyterian have yet to be held accountable for their share in the misconduct.
In court documents, the women accuse the two institutions of failing to act on warnings that Hadden was abusing patients. He is accused of a myriad sex crimes, from fondling and sexually-suggestive comments to licking his patients. The plaintiffs say that a nurse walked in on one of these incidents in 1992 or 1993 and reported the inappropriate conduct to her supervisor, but that the supervisor failed to act further. More to the point, both Columbia and New York Presbyterian are accused of actively concealing Hadden's misconduct for decades, in a craven attempt to protect their own reputations, rather than patient safety. To learn more about the story, click here.
November 26, 2018 - Austin Priest Izzy Ndagizimana Faces Sexual Assault Lawsuit
Six women in the Austin area are suing a Texas priest and the Catholic Diocese of Austin, accusing Church officials of concealing the alleged sexual assaults committed by Father Isidore Ndagizimana. The six women are members of St. Thomas More Catholic Church. In court documents filed with the Travis County District Court, the plaintiffs accuse "Father Izzy" of cornering them in the confessional, groping them and trying to kiss them.
Father Ndagizimana has served assignments at St. Mary Cathedral, Saint Cyril, Saint Albert the Great, Holy Cross and Saint Methodius. He was ordained in 1985. In their lawsuit, the six women claim that high-level officials in the Diocese of Austin, including Bishop Joe S. Vasquez, were aware of Ndagisimana's abuse but did nothing to stop it. The plaintiffs claim that they came forward to report the abuse, but were told to remain quiet. To learn more about the case, click here.
October 17, 2018 - Four Women Petition Utah Supreme Court For Special Sexual Assault Prosecutor
The Salt Lake County district attorney's office has been accused of mishandling multiple sexual abuse reports, the Salt Lake Tribune reports. Now, four women who say Utah prosecutors should have pressed charges in their cases have taken the unprecedented step of asking the State's Supreme Court to intervene. The women have petitioned the Utah Supreme Court to assign a special prosecutor to put their claims of sexual assault, rape and abuse before a court.
It's a novel and creative approach to a perennial problem - sexual assault survivors are often left with few options after prosecutors decline to proceed with a case. "If prosecutors don't file charges," says University of Utah law professor Paul Cassell, "victims don't get rights at all." In their petition, the four women rely on a provision of Utah's constitution that allows for the appointment of a special lawyer in the event that a county attorney fails to prosecute a defendant "according to law."
September 21, 2018 - Pennsylvania Catholic Dioceses Sued, Accused Of Hiding List Of Known Predatory Priests
A new lawsuit filed in the Allegheny Court of Common Pleas accuses Pennsylvania's eight Catholic dioceses of concealing numerous reports of child sexual abuse and creating a significant risk for public safety. The suit, which has been filed as a class action, is being led by an adult survivor of clergy sexual abuse and a kindergartner, represented in court proceedings by his mother.
In their class action, the plaintiffs draw on the recent grand jury report, which found evidence of widespread sexual abuse within the Church, to argue that Pennsylvania's Catholic dioceses are hiding substantial knowledge about predatory priests from the public.
The plaintiffs are not asking for financial compensation. Instead, they are demanding that the Catholic dioceses release all information on known predatory priests. To learn more about the case, follow this link.
August 13, 2018 - New Jersey Courts Exclude Evidence On Disputed Child Sexual Abuse Theory
On July 31, 2018, New Jersey's Supreme Court ruled to limit the use of Child Sexual Abuse Accommodation Syndrome Theory, a controversial theory used in about 40 states to explain the behavior of childhood sexual abuse survivors. Child Sexual Abuse Accommodation Syndrome, or CSAAS, teaches that some survivors deny having been abused for years, appear helpless and recant prior disclosures. But the New Jersey Supreme Court found insufficient evidence to support many of the theory's contentions. Expert testimony on the theory will no longer be allowed in New Jersey's courts, except for evidence on delayed disclosure, an aspect the Supreme Court found to be well-documented. To learn more about the story, click here.
July 13, 2018 - Carmel, Indiana Swim Coach Arrested For Sexual Assault, Child Pornography
29-year-old John Goelz, a former swim coach in Carmel, Indiana, has been arrested on federal charges for sexually assaulting one of his student-athletes. Prosecutors say Goelz maintained an intimate relationship with the 17-year-old girl, even making videos of a sexual encounter at an Indianapolis-area hotel. He has been charged for sexual assault against a minor and possession of child pornography.
June 20, 2018 - Ohio State Breaks Up Sexual Assault Response Office
Ohio State University has disbanded the Sexual Civility and Empowerment unit, a division established to support sexual assault survivors and defuse relationships at risk of becoming violent. An independent audit of the unit found evidence that employees at the office had failed to adequately report sexual assault complaints, in potential violation of federal and Ohio State law. To learn more about the story, click here.
May 18, 2018 - Schneiderman Resigns Post As New York AG Amid Physical Abuse Scandal
Eric Schneiderman, former attorney general for New York, has stepped down in the wake of physical abuse allegations leveled by four of the Harvard Law grad's former lovers. An exclusive report from the New Yorker featured claims in which Schneiderman, now nationally-known as a vocal supporter of the #MeToo movement, allegedly hit and strangled his ex-girlfriends without their consent. To learn more on the report, follow this link.
April 19, 2018 - Arrested Massage Therapist In Iowa Reportedly Assaulted Two Clients
Gage Sheldon Bauer, a massage therapist in Iowa, has been arrested on charges of sexual abuse and intent to commit sexual abuse. Two of the Bauer's former clients, one just 17-years-old, have accused the licensed therapist and owner of "Mr. Massage Iowa" of assaulting them during massage sessions. The arrest comes as public pressure grows around Massage Envy, the country's largest massage spa chain. In hundreds of civil lawsuits, the company has been accused of facilitating sexual assaults by discouraging its employees from reporting abuse complaints to law enforcement officials. To find more on the story, check out our in-depth article.
March 7, 2018 - Former Massage Envy Employee Sentenced To 15 Years Probation For 2015 Sex Assault
A former Massage Envy therapist in Orlando has pleaded guilty to sexual battery for an assault committed during a 2015 massage session. The man, Cesar Guerrero, is required to surrender his massage license and register as a sex offender. To find more on the story, click here.
February 8, 2018 - Kaiser Permanente Hit With Sexual Assault Negligence Suit
A woman in California has filed a sexual assault lawsuit against Kaiser Permanente, saying the medical consortium failed to protect her from Efrain Cantanon, an employee at the company's Union City Medical Offices who now faces four felony charges, including sexual battery by restraint. In her complaint, the plaintiff accuses Kaiser Permanente of ignoring multiple prior complaints against Cantanon, allegedly allowing the man to work closely with unsuspecting female patients. To learn more about the case, follow this link.
January 5, 2018 - Massage Envy Partners With RAINN To Tackle Sexual Assault Scandal
Facing a crisis of sexual assault accusations and lawsuits, national massage chain Massage Envy has partnered with the Rape, Abuse & Incest Network (RAINN) to conduct a comprehensive review of the company's client safety policies. RAINN is the nation's leading non-profit organization devoted to tackling the problem of sexual misconduct. To find more information on the story, click here.
December 20, 2017 - Sex Abuse Survivors Have Secured Over $400M In Compensation From New York Archdiocese
In a new evaluation, the Archdiocese of New York reports having paid over $40 million in financial settlements to sexual abuse victims who were abused by Catholic priests. At least 189 assault survivors have stepped forward to date, the Church says, leading to an average settlement amount of $211,600. In 2016, the Archdiocese established its Independent Reconciliation and Compensation Program, a trust fund designed to compensate victims of priest abuse. To find more, follow this link.
December 19, 2017 - 
NYPD Pilots New Program For Interviewing Sex Assault Victims
The New York Police Department is trying out a new method to interview sexual assault survivors. The technique, Forensic Experiential Trauma Interview, is sensitive to the neuro-cognitive effects of a traumatic event. Instead of pressing sexual assault victims for specific factual details, some police investigators have begun to ask about the person's experience of an event, including sensory impressions. To learn more about the story, click here.
April 14, 2017- Undocumented Workers Sexually Abused By Hotel Boss
A lawsuit has been filed against Hilton Charlotte University Place hotel, by six undocumented housekeepers. The housekeepers allege that they suffered a decade of sexual assaults by a boss who would threaten them with deportation if they complained. This lawsuit is a risk for these women who have been living and working for years in the United States without the correct documentation. The women stated that they would be trapped in the bedrooms and bathrooms they were cleaning at the time, and their supervisor would come from behind and inappropriately grope them. They were threatened with termination, having their hours cut or being reported to immigration authorities if they reported the assaults. Their complaints were ignored or dismissed when they reported to another superior.
March 29, 2017- Retired Olympic Gymnasts Testify To Congress About Sexual Abuse Allegations
In a hearing on protecting young athletes from sexual abuse, three retired star gymnasts have testified to a senate committee of being sexually abused by USA Gymnastics officials. The hearing was due to a bill that is set to reshape sex-abuse reporting guidelines in Olympic sports. The bill calls for organizations that oversee Olympic sports to act immediately and report sex-abuse allegations to law enforcement or child welfare authorities. This bill comes about after a sex abuse scandal led to the resignation of USA Gymnastics President Steve Penny. Click here for more information about the women's testimonies.
February 3, 2017- Solebury School In Bucks County Uncovers Decades Of Sexual Abuse
A grand jury from Bucks County recently reported that the Solebury School outside New Hope covered up almost 50 years of sexual relationships between faculty and students. The school is known as a progressive school, however, this case highlights the child predation that was being covered up as progressive education. It was reported that the school allowed its employees to have sexual relations with students and faculty if they wanted to, there were no lines of authority. The report also detailed sexual offenses from the 1950s through 2005. The grand jury listened to testimonies from six former students who described sexual activity with faculty and staff members both on campus in cities miles away. Learn more about the sexual abuse at this school here.
January 5, 2017- Juvenile Detention Officer Arrested For Sexual Abuse
A Fayette County correctional officer has been arrested on sexual abuse charges. The 37-year-old officer was charged with the use of a minor child to produce obscene material. He has also been charged with criminal invasion of privacy and possession of child erotica. The juvenile center he worked at has relieved him of his duties until the outcome of his case is known. For more information about this case click here.
December 14, 2016- University Of Kansas Rower Faces Injustice For Reporting Rape
An ex-University of Kansas student suffered greatly for reporting her rape case. Two years ago the student who was a rower at KU states that she was raped in a football player's dorm room after a Halloween party. She did not report the rape to university officials for almost a year. When she did finally have enough courage to report the crime, she states that she started a painful journey through a system that failed her and forever changed her. Read more here about her journey which is shared by numbers of women who have been sexually abused on college campuses.
November 25, 2016- U.S. House Speaker Sexual Abuse Lawsuit To Proceed
A former U.S. House Speaker is being sued by a sexual abuse victim stating years of pain and suffering due to the speaker's abuse. He will continue to collect $1.8 million from the House Speaker after an Illinois judge denied the speaker's motion to dismiss a breach-of-contract lawsuit. The plaintiff stated that the House Speaker agreed to pay him $3.5 million as compensation for decades of the pain and suffering he caused him.
October 7, 2016- Sexual Abuse Victims Offered Compensation By NY Archdiocese
An independent program has been established by the Archdiocese of New York that will allow victims of sexual abuse by members of the clergy to apply for compensation from the church. Abuse claims that are decades old are also eligible for this program. The program has so far addressed the claims of roughly 200 abuse victims who have approached the archdiocese in the last four to five decades with cases involving almost 40 priests. So far, only 30 of those victims have received compensation.
September 20, 2016- Judge Gives No Prison Time For "Toddler Rapist" Teenager
An Iowa District Judge did not give a teenager who pleaded guilty to a sexual act with a 1-year-old any time behind bars. The 19-year-old who pleaded to engaging in a lascivious act with a child, which is a Class C felony, was given a 10-year suspended sentence. He will be on probation for five years and since he served jail time in 2014 he will not spend another day in custody unless there is some violation of the terms of his probation. This sentence has caused a lot of backlash online and a petition to the White House has been created seeking the judge's removal from the bench.
August 30, 2016- USA Gymnastics Sex Abuse Files To Be Unsealed
A Georgia judge has recently ruled that sexual abuse complaint cases that were compiled by USA Gymnastics need to be released to the public. The purpose of releasing these files is to offer a look into the Olympic organization's policies for dealing with child abuse. Former gymnasts who suffered sexual abuse are celebrating this ruling as a victory. However, the USA Gymnastics is opposing the release of the documents and plans to appeal the ruling. A motion has already been filed in a Georgia lawsuit by a former gymnast who had accused USA Gymnastics of negligence for its lack of reporting of four allegations against a coach.
March 2, 2016 - Hours Before Best Picture Win, Spotlight's Mark Ruffalo Stands With Abuse Survivors
Spotlight, which just won Best Picture at this year's Academy Awards, has done a good deal in bringing childhood sexual abuse out of the shadows. The film focuses on a team of reporters at the Boston Globe who uncovered decades of sexual abuse in the city's Catholic churches. Perhaps most important, the series of exposé reports published by the real-life team in 2002 led to hundreds of survivors coming forward.
Hours before attending the awards ceremony, actor Mark Ruffalo stood alongside survivors of childhood sexual abuse at a protest outside Los Angeles' Cathedral of Our Lady of the Angels. The small rally was organized by the Survivors Network of Those Abused by Priests (SNAP), a group that helps people victimized by clergy members move forward. Flanked by Josh Singer, director and co-writer of Spotlight, Ruffalo called "for the names of pedophile priests to be released," according to Hollywood Reporter.