If you've recently survived a sexual assault or child sexual abuse, you may be wondering how you can find justice through the legal system. Are you struggling with questions like:
Will the person responsible be arrested and convicted?
Are third parties liable for failing to prevent or report sexual abuse?
How can filing a civil sexual abuse lawsuit help survivors?
Our Tennessee sexual abuse victims' lawyers can help you hold abusers and enablers accountable in court.
24/7 Confidential Consultations
Our sexual abuse victims' lawyers demand accountability not just from sexual predators, but the organizations that enable them as well.
— Brian Kent, Esq.
"Thank you."

Their lawyers helped us get justice in ways the prosecutors couldn't.
Abuse Guardians
Reviewed by
Arielle M.
on .
Victims of sexual assault and child sexual abuse often wonder how the person who assaulted or abused them will be punished for their crimes. Sometimes, seeing a sexual predator brought to justice can provide a sense of relief and closure. If you or someone you love was recently victimized by a sexual predator, you might be curious how your state's criminal justice system prosecutes sex offenders. We've summarized the main Tennessee sexual abuse laws in the section below so that you can get a better idea of what type of sentence your abuser might face if he or she is convicted.
While criminal prosecution is an important part of recovery after surviving a sexual assault, remember that criminal courts are focused on punishment. In order to get financial support and hold other negligent third parties liable for allowing the assault to occur, it's often necessary to file a civil sexual abuse lawsuit. Our experienced Tennessee sexual assault lawyers have backgrounds in criminal law, but these days we focus on representing survivors in civil court. We can help your family get the financial support you need to recover from your trauma as fully as possible and hold both the perpetrator and any enablers liable, including:
Religious organizations and churches
Summer camps
Boy Scouts and Girl Scouts
Schools
Daycares and preschools
The YMCA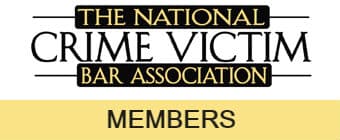 Places Where Child Sex Abuse Is Common
According to sex abuse statistics, as well as from the rise of recent lawsuits, there are many public arenas where child molestation and other sexual misconduct involving minors is likely to arise.
Religious Communities
One of the most highly-publicized scandals involving sex abuse in religious organizations is the long-standing issue of abusive priests in the Catholic church. Yet children of all faiths are at risk for sexual abuse, particularly those in religious communities that tend to be secretive or relatively isolated from the rest of society, because such communities may attempt to handle abuse complaints internally and avoid reporting them to authorities or sharing them with the public.
Schools
Though schools should be a safe place for children to focus on educational pursuits, studies show that child sex abuse is shockingly common, with as many as 10% of all children experiencing some form of sexual abuse during their time in school. And it's not just public K-12 schools that suffer from this "epidemic" of sex abuse.  Children and teens can be at considerable risk for facing sexual violence and molestation while attending:
Schools for religious instruction
You can also read more about sex abuse risks inherent to each different type of school on our Sexual Abuse In Schools page.
After-School Clubs And Activities
Many parents enroll their children in a number of after-school programs, where kids can have fun, make friends, learn and develop new skills, and engage in a variety of healthy physical activities. But such programs also may harbor predators looking to take advantage of children when their parents aren't around. For example, a number of recent lawsuits have been filed by former Boy Scouts who say they were repeatedly abused by Scout leaders and other adult volunteers. Sporting programs, such as Little League baseball, which play an important role in the lives of many kids, especially student athletes with aspirations for a career in professional sports, have also been hit by sex abuse lawsuits. Many of these claims describe coach abuse, where coaches who spend inordinate amounts of time practicing alone with students are found to have sexually abused one or more children.
On The Internet
Even when children seem to be safe at home, they may be targeted by predators online. Many children and teens now spend a significant time each day on the Internet, whether on a computer, tablet, or smartphone, and maintain some sort of online presence through social media or other means. Tragically, children who are simply looking for companionship online find themselves being manipulated into engaging in sexual text or video chat, or exploited / blackmailed by child pornographers into sending graphic images or videos. lured into meeting up with dangerous predators. Some children and teens even end up being forced into sex trafficking by contacts they meet online.
Signs Of Sexual Abuse In Children
The most effective way to help prevent your children from suffering sexual abuse is to be as involved as possible in their everyday lives and ensure that they feel comfortable and safe confiding in you.  Among the leading reasons sex abuse survivors give for keeping abuse a secret are fears that even loved ones and friends will dismiss their experiences as made-up or exaggerated, consider the confession "unimportant," or blame / judge them for what happened.  This is why It's absolutely crucial to let your children know that you'll always believe what they say and take what they tell you to heart, and that you will do all you can to support them.
Keep in mind that it's not common for victims to fully recount their painful experiences in a single conversation; it may take a considerable amount of time for them to be able to share their entire story. Experts note that it's common for children to drop hints that something has happened to them, to test their loved ones' reactions and level of receptivity. Then, if they're encouraged by the reactions to their hints, they may gradually share more of what happened. Also, children are often initially more comfortable confiding in an older sibling or friend than in their parents or other older family members.
However, even if you've long had a close, trusting relationship with your children, they may still feel too frightened, ashamed, or uncomfortable to tell you directly if they're experiencing abuse. After all, it's common tactic for predators to threaten, manipulate, guilt-trip, or brainwash their victims so that they'll be less likely to expose the abuse by telling loved ones. Pay close attention if you notice your child exhibiting unusual behavior or unexplained physical symptoms, such as:
Mood swings
Depression
Keeping secrets
Sudden changes in eating habits
Nightmares or other sleep issues
Ripped or bloody undergarments
Pain during urination or bowel movements
Preoccupation or unusual knowledge of sexual matters
Reverting to behaviors characteristic of a younger child (i.e. sucking their thumbs, babbling)
Another telltale sign of possible child sex abuse is when your child is suddenly receiving a lot of money or luxury items from unexplained sources, as predators are known to "groom" children for abuse by plying them with lavish amounts of affection, gifts, and favors in order to win their friendship and esteem before abusing them. You can see a more in-depth list of sexual abuse warning signs in tip sheets from prominent advocacy organization Stop It Now!
Abuse Survivors Turn To The Civil System
Criminal and civil cases can be raised over the same incident(s) of abuse, molestation, or rape, though each type of case is conducted quite differently, as detailed in this guide by FindLaw. One key difference is that criminal justice in the current U.S. legal system generally offers far less support to victims than civil litigation. Let's take a closer look
Cases Led By Criminal Prosecutors
Instead of being filed by the victims of abuse, criminal sex abuse cases are brought against alleged perpetrators by the federal or state government, led by a district attorney, State's attorney, or other type of public lawyer. Unlike in civil cases, victims have very little control over the case's direction, and criminal prosecutors tend to focus on proving the perpetrator's guilt while overlooking the considerable trauma that the abuse survivors suffered. They often lack sensitivity in the way they work with sex abuse victims, submitting them to invasive questioning and pushing them to testify in court, processes that force victims to repeatedly relive their trauma.
Compensation Scarce Or Nonexistent
Another crucial matter that criminal prosecutors typically don't consider is the matter of much-needed monetary compensation for victims to help them heal and recover from the abuse they endured. Abuse survivors should be compensated for considerable expenses they face as a result of suffering through tremendous hardship, which may include lost wages, medical bills, and the cost of ongoing therapy sessions.
Yet the pressing matter of relief for victims is rarely brought up during criminal trials, if at all. It's all-too-common for victims to have to specifically ask for damages, and it's not always granted, much less in appropriate amounts. When criminal courts do decide to award compensation to crime victims, they tend to dole it out sparingly, asking for every expense to be itemized. But it's hard to put a price on the significant pain suffering, emotional trauma, and other forms of harm endured by victims and their families as a result of sexual abuse.
On the other hand, civil attorneys tend to be experienced in treating clients with compassion and consideration. Knowing that victims will often require years of expensive therapy to help them cope with their trauma and start the path to healing, civil lawyers do their best to fight for the large amount of compensation that would best help clients afford the support they need.