Survivors of child sexual abuse and sexual assault often struggle with several troubling questions. If you're in this situation, you may be wondering:
Will my abuser be put behind bars?
Can the people who enabled the sexual abuse be held liable?
Should we talk to a lawyer?
What can a civil sexual abuse lawsuit do for our family?
Our Maine sexual abuse victims' lawyers can help your family find justice.
24/7 Confidential Consultations
Our sexual abuse victims' lawyers are prepared to demand accountability from anyone who commits or enables sexual crimes.
— Brian Kent, Esq.
"Very Helpful."

We had no idea what to do, but Brian knew how to help us protect our rights.
Abuse Guardian
Reviewed by
Manny H.
on .
As a victim or loved one of a victim of a sexual crime, you may be concerned with how the state will handle the criminal prosecution of the offender. We've summarized Maine's sexual crime statutes below as a reference for victims, but remember that these laws change relatively frequently.
It's best to discuss your case with an experienced Maine sexual abuse victims lawyer if you want to gain a better understanding of what punishment your offender may face.
Maine Criminal Laws On Sexual Assault & Child Sex Abuse
Many victims may not realize that there are two court systems which handle cases of sexual assault, child sexual abuse, and other sexual crimes.
From Caribou to Bangor and Augusta, the criminal courts handle the prosecution and punishment of dangerous offenders, but the criminal justice system often does little to cater to the needs of victims. Far too often, these courts fail to get convictions or even arrests, and dangerous sexual predators go free.
A civil lawsuit can help demand accountability from your attacker as well as any other negligent third parties (such as an organization that failed to properly screen volunteers or employees) who could have prevented the crime. Civil courts also provide financial support victims need for damages related to the crime, such as medical bills, therapy sessions, lost wages, and pain and suffering.
If you're looking for more information on filing a lawsuit, you can learn more from our Maine sexual abuse lawyers in a free consultation.
[]
keyboard_arrow_leftPrevious
Nextkeyboard_arrow_right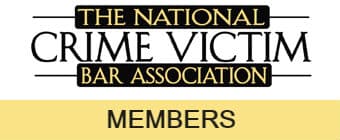 Gross Sexual Assault
In Maine, a person is guilty of gross sexual assault if he or she engages in a sexual act with another person and any of the following circumstances apply:
The act is committed through forcible compulsion
The other person is younger than 14 years of age
The offender impaired the victim's ability to resist by using drugs or other intoxicants
The offender compels the victim to submit through threats
The victim suffers from a medical disability which makes them incapable of understanding the act
The victim is unconscious or physically incapable of resisting the sexual act
The offender has supervisory or disciplinary authority over the victim, such as a probation, parole, or corrections officer
The victim is enrolled in an elementary, secondary, or special education school and the offender is a teacher or employee at that school
The victim is younger than 18 years of age, enrolled in a children's home, childcare facility, drug treatment center, youth camp, or another youth facility where the offender is employed
The victim is younger than 18 years of age and the offender is a parent, stepparent, foster parent, guardian, or another person responsible for the long-term care and welfare of the victim
The offender is a healthcare professional or social worker (or claims to be one) and the victim is a current patient or client of the offender
The offender owns, operates, or is an employee of an organization funded by the Department of Health and Human Services and the victim receives services from the organization for an intellectual disability, mental disability, or autism
The actor is employed as a caretaker for a victim who is unable to care for  themselves because of old age or a physical or mental disease, disorder, or defect
Someone who commits gross sexual assault will be charged with one of these three crimes:
Class C – Punishable by up to 5 years in prison and/or a fine up to $2,000
Class B – Punishable by up to 10 years in prison and/or a fine up to $20,000
Class A – Punishable by up to 30 years in prison and/or a fine up to $50,000
Sexual Abuse Of Minors
In Maine, cases of statutory rape are handled under a statute called "sexual abuse of minors". These charges apply in cases where a person who is either 14 or 15 years old (below the state's age of consent of 16 years old) consents to sexual acts with someone who is at least 5 years older than they are.
Someone who is guilty of sexual abuse of minors can be charged with either a Class C  or Class D crime, depending on circumstances:
Class C – The offender is at least 10 years older than the victim or related to the victim – punishable by up to 5 years in prison and a $5,000 fine
Class D – The offender is at least 5 years older than the victim or the victim is under 18 years of age and the offender is a school employee – Punishable by up to one year in prison and $2,000 in fines
Visual Sexual Aggression Against A Child
A person can be convicted of visual sexual aggression against a child if he or she is 18 years or older and:
Exposes their genitals to a child under 14 years of age, or causes the child to expose themselves
Intentionally engages in visual surveillance (either aided or unaided by technology) of the uncovered private parts of a child under 14 years of age
This crime is classified as Class D but if the victim is younger than 12 years old, it will be charged as Class C.
Solicitation Of A Child To Commit A Prohibited Act
A person can be convicted of this crime if they are at least 16 years of age and knowingly attempt to engage in sexual contact with someone under 14 years of age, or who the person believes to be under 14 years of age.
This is a Class D crime, but in cases when the offender knew or should have known that the victim was under 12 years old, the offender will be charged with a Class C crime.
Prohibited Contact With A Minor; Sex Offender Restricted Zone
In Maine, it's illegal for anyone who has been convicted of a sexual offense against a minor to directly or indirectly initiate contact with another person who is younger than 14 years old. This is a Class E crime punishable by up to 6 months in prison and a fine up to $1,000.
If the contact happens in a sex offender restricted zone (such as near a school), the charge will be a Class D crime punishable by up to 364 days in prison and a $2,000 fine.
Sexual Misconduct With A Child
A person is guilty of sexual misconduct with a child if the person is at least 18 years old and exposes the child to sexually explicit materials, including books, magazines, prints, negatives, slides, motion pictures, videotapes, or any other reproduced visual material which depicts sexually explicit conduct.
This crime is a Class D crime if the victim is younger than 14 years of age but older than 12 years of age, and a Class C crime if the victim is younger than 12 years old.
Unlawful Sexual Contact
It's illegal for a person to engage in sexual conduct (any genital or anal touching which falls short of a sex act) when the victim:
Has not consented
Submits because of forcible compulsion
Is unconscious or physically unable to resist
Is under 18 years old and the person is the victim's parent or guardian
Is under 14 years old and the person is at least three years older
Is 14 or 15 years old and the offender is at least ten years older
Is mentally disabled and unable to consent to the act
Is in a prohibited sexual relationship with the offender, such as between a prisoner/officer or teacher/student
Depending on the circumstances, unlawful sexual contact can either be a Class A, B, C, D, or E crime.
Relevant Factors In Sentencing
Maine courts take a few factors into account when determining if an offender is a high-risk sex offender:
The victim is prepubescent
The victim is the same gender as the offender
The victim is a total stranger to the offender
The offender has a previous conviction for a sex crime
High-risk offenders are likely to receive more severe sentences.