Crimes of sexual violence cause trauma for entire families. If you or a loved one recently became a victim, you may be saddled with several concerns:
Will the person responsible be sent to prison?
What can we do if the court failed to arrest or convict?
Can third parties be held liable for enabling sexual abuse?
Our Hawaii sexual assault victims' lawyers know how to help families find justice through the civil court system.
24/7 Confidential Consultations
There is no excuse for committing or enabling sexual abuse. We bring the people responsible to justice.
— Brian Kent, Esq.
"Honest & Caring."

We always felt like they had a personal stake in helping us.
Abuse Guardian
Reviewed by
Kayla Y.
on .
Although it's normal for survivors of sexual violence to hesitate to report the crime, seeing your assaulter or abuser convicted and sentenced to prison can help you begin to heal. Reporting the crime to Hawaii's criminal authorities also helps assist authorities in taking a dangerous criminal off the streets.
Child Abuse & Sexual Assault Laws In Hawaii
If you've recently become the victim of a sexual crime in Hawaii, you may be wondering how the state's criminal justice system handles these sexual abuse and assault cases. Hawaii handles these cases under different variations of three different laws, which we've summarized in the section below this one.
You should also be aware that the civil court system also helps victims of sexual assault, and provides the support most criminal courts fail to provide for victims. At Abuse Guardian, our sexual assault lawyers have experiences in both criminal and civil cases involving sexual assault.
[]
keyboard_arrow_leftPrevious
Nextkeyboard_arrow_right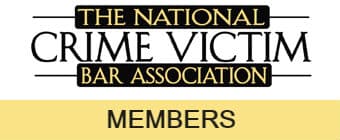 We're prepared to help your family recover the financial support you need after becoming the victim of one these heinous crimes. A lawsuit can help your family in several ways, including:
Holding the perpetrator liable (even when criminal courts fail to convict)
Demanding accountability from third parties who were complicit in the abuse
Providing financial support for personal and economic damages suffered from abuse
If you're ready to explore your legal options, get in touch with us today and learn more in a free consultation.
Continuous Sexual Assault Of A Minor Under 14 Years Old
In Hawaii, anyone who lives in the same house as a minor under 14 years old or has regular access to a minor and engages in three or more sexual acts with that minor is guilty of continuous sexual assault of a minor under 14 years old. This crime is a Class A felony in Hawaii, punishable by up to 20 years in jail.
Indecent Exposure
A person can be found guilty of indecent exposure if he or she intentionally exposes their genitals to someone who is not their spouse and in a situation in which it is likely to offend the other person. In Georgia, indecent exposure is a petty misdemeanor, punishable by a maximum of 6 months in prison and/or 6-12 months of probation and up to a $1,000 fine.
Sexual Assault
In Hawaii, crimes of sexual assault are divided into four degrees of severity. Victims of all four degrees may qualify for financial compensation through Hawaii's Crime Victim Compensation Commission, depending on the circumstances of the crime.
First Degree
A person is guilty of sexual assault in the first degree if the person engages in sexual penetration under any of the following circumstances:
Through force or strong compulsion
Against a victim under 14 years old
Against a victim who is at least 14 but younger than 16 years old, and the person is at least 5 years older than the minor.
Against a victim who is mentally defective
Against a victim who is mentally incapacitated or physically helpless because the person administered a drug or intoxicant without the victims' consent
Hawaii law classifies first-degree sexual assault as a Class A felony, punishable by up to 20 years in jail.
Second Degree
Someone can be convicted of sexual assault in the second degree in sexual acts which involve one or more of these circumstances:
The person subjects someone else to sexual penetration through strong compulsion
The person initiates sexual penetration of another person who is mentally defective, mentally incapacitated, or physically helpless
The person is employed by a state or private correctional facility or by a private company providing services for such a facility and the victim is under the supervision of such a facility
Second-degree sexual assault is a Class B felony punishable by up to 10 years in jail.
Third Degree
A person who engages in sexual activity with another person under any of the following circumstances may be considered guilty of third-degree sexual assault:
Using force or compulsion to engage in sexual penetration
Sexual contact involving a minor under 14 years old
Sexual contact involving a minor older than 14 and younger than 16 years old, and the offender is at least 5 years older.
Sexual contact involving a mentally disabled person
An employee of a correctional facility making sexual contact with an inmate
Sexual assault in the third degree is a Class C felony, punishable by up to 5 years in jail.
Fourth Degree
A person may be found guilty of sexual assault in the fourth degree if:
The person subjects another person to sexual contact by compulsion or causes someone else to have sexual contact with that person by compulsion
The person knowingly exposes his or her genitals to another person in a situation where it's likely to cause alarm or put the other person in fear of injury
The person trespasses on property with the intent to spy on someone else for sexual gratification
The person knowingly engages in sexual contact with a minor who is at least 16 years old and the person is in a professional position of authority, such as a teacher or coach, provided that the person is at least 5 years older than the minor.
Fourth-degree sexual assault is a misdemeanor punishable by up to one year in jail.