Were you sexually assaulted while attemping programs run by the Boys & Girls Clubs Of America?  You have the right to take legal action and you have powerful legal options that could provide you with significant compensation. Our attorneys:
have decades of trial experience
offer free, confidential consultations to survivors of sexual assault
aggressively fight for the maximum compensation possible
We are here to help you.
24/7 Confidential Consultations
Child sexual assault is a horrible crime and survivors deserve to be compensated for the pain they've suffered.  
— Brian Kent, Esq.
"Excellent."


Brian and his team handled my case beautifully.
Abuse Guardian
Reviewed by
Ben J.
on
.
According to the Boys & Girls Clubs of America, their goal is to ensure that all children have the resources needed to reach their full potential. The clubs mission statement indicates that all youth and teens are welcome to join, regardless of race, ethnicity, gender, gender expression, sexual orientation, ability, socio-economic status, and religion.
The organization also states that they are dedicated to providing a safe environment for the children who participate in their programs – however, a recent investigation has shown that these environments are not as safe as the club promotes and that hundreds of children have been sexually assaulted while participating. 
Investigation Shows Hundreds Have Alleged They Were Sexual Assaulted At Boys & Girls Clubs Of America
Hearst Connecticut Media released their findings after investigating allegations that hundreds of children have been sexually abused by volunteers, employees, and other members of the Boys & Girls Clubs. What was uncovered during their investigation is disturbing. 
Boys & Girls Clubs of America specifically seeks to help at-risk youth who come from a troubled background, which means that these same children don't always have the support at home or someone to tell when a trusted adult abuses them. Additionally, because the club is a source of happiness many children don't want to admit that they were abused because they think it would take away one of the only sources of comfort in their lives. 
When you combine these factors with overnight trips and other events where it could be easy to isolate a child, the result is an environment that is very appealing to a sexual predator. This is why it's so important for organizations like the Boys & Girls Clubs to not only perform in-depth background checks on every volunteer and employee.
Even if a background check is performed, every situation should be monitored so that children are protected and any red-flags can be quickly noted. 
Those who have reported the sexual assaults they experienced as children allege that the organization failed to perform the necessary background checks, ignored red flags, and also failed to report attacks to local law enforcement. 
Sexual Assault Lawsuits Filed Against Boys & Girls Clubs Of America
In addition to criminal investigations, dozens of civil lawsuits dating as far back as the 1970s have been filed against the Boys & Girls Clubs, alleging that children, some victims as young as age 6, were sexually abused and raped while participating in programs run by the organization. In some cases, the sexual assault was an isolated attack and in others, the abuser continued to harm their victim for years.  
There are still at least eighteen cases still pending at this time.
[]
keyboard_arrow_leftPrevious
Nextkeyboard_arrow_right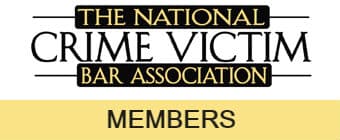 Man Hired At Boys & Girls Club Despite Violent History
In one case, a 22-year-old man was hired to work at the Boys & Girls Clubs in Goldsboro, NC. His application was approved and he was allowed contact with children despite the fact that at just 22-year-old, he had been convicted of communicating threats, injury to real property, possession of weapons on educational property, injury to personal property, resisting a public officer, and disorderly conduct. 
After being hired by the organization in 2014, he was later found guilty of sexually assaulting a 10-year-old girl and a 13-year-old girl that same year. 
Boys & Girls Clubs Allows Adult To Drive Children Without License 
In Illinois, a lawsuit has been filed alleging that a man was allowed to drive children involved in club programs alone, despite not actually having a valid license. In addition to not having a license, he was convicted of eight counts of predatory criminal sexual assault. Another lawsuit filed by a survivor of the assault claims that the assault took place in the car that the defendant didn't have a license to drive. 
These are just a few examples of how the Boys & Girls Clubs across the country failed to protect the innocent.
Abuse Guardians Takes Action Against Sexual Predators 
If you or a loved one are a survivor of sexual assault at a Boys & Girls Club Of America, our attorneys are prepared to help you fight for justice. 
We understand how difficult your decision to take legal action is. You've already survived so much and the legal process may seem overwhelming. Our legal team wants you to know three things:
We Believe You. 

We Support Your Decision.

You Are Not Alone. 
You can remain anonymous while fighting for the compensation that can help you get the medical and emotional support that you need to make the future a brighter one. Contact us for your free anonymous case review today.