In recent years, disturbing reports of child sexual abuse have surfaced at private camps. Unfortunately, predators have been employed at such facilities and preyed on young kids. You are here because:
You suspect or know your loved one was abused at camp
You want to understand your legal options and how to stop this from happening
You want the camp to be held accountable for their negligence in the matter
Our experienced attorneys can help you through this difficult time. We have handled many cases in this area and can put our experience to work for you and your family.
24/7 Confidential Consultations
I have fond memories of camp growing up. The negligence in these cases is unbelievable.
— Laurence Banville, Esq.
"Helpful & Caring."

The lawyers at Abuse Guardian helped us through a very tough time.
Abuse Guardian
Reviewed by
Barry C.
on .
For millions of American families, camp is a staple of summer. When school lets out, summer camps are meant to provide our kids with a fun, positive environment where they can learn new things and make new friends. Parents with full-time jobs rely on these camps to give our kids someplace to go during working hours.
Why Camp Environments Can Be Dangerous
Any parent knows how easy it is to worry when you're frequently away from your child. Whether they're going to a day camp at a local park or at an overnight summer camp, every parent wants to rest assured that the adults taking care of their kids are trustworthy people. Unfortunately, this is not always the case. In any position which involves working with kids, there is a risk of encountering sexual predators.

Well-run summer camps provide many benefits for both children and parents. However, jobs and volunteer positions with youth programs frequently attract sexual predators who intend to use their positions to hurt children.
[]
keyboard_arrow_leftPrevious
Nextkeyboard_arrow_right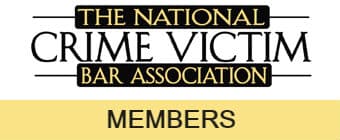 In certain fields, such as teaching, there is a vigorous screening process. Many summer camps similarly screen applicants, but others may be more lackadaisical and allow potential predators to slip through.
Lax State Laws May Protect Abusers
In some states, there are legal loopholes which exempt summer camps from licenses or regulations that day cares are required to have. These states include:
Florida
North Carolina
Missouri
South Dakota
New Mexico
Washington
Even licensed and regulated camps are not immune to the threat of sexual abuse. Many offenders may not have records if no victims have come forward. Additionally, abuse between young children and older children is not uncommon. Abuse can happen at any type of camp, even ones which are run by organizations you would expect to trust, such as the Boy Scouts or your family's church.
If you have reason to suspect that your child may have been abused at camp, you shouldn't hesitate to contact the police and a victim's rights lawyer to discuss what to do next.
Signs Your Child May Be A Victim
Every parent should be aware of the common signs of child sexual abuse. These days, it seems like there's a major child sex abuse scandal in the headlines at least once every year. Nearly every case involves either an abusive family member or an authority figure who was trusted to take care of the victim. Common warning signs of abuse include:
Nightmares and trouble sleeping
Changes in eating habits
Mood swings
Knowledge of age-inappropriate sexual terms or acts
Ashamed of body
Drawings of sexual imagery
Becoming withdrawn or clingy
Becoming secretive
Soreness or injuries in private parts
It's important to remember that one of these symptoms in and of itself may not be cause for concern. But if you notice multiple warning signs, you should ask your child some questions and consider seeking professional help.
How To Talk To Your Child About Predators
In addition to knowing the signs, parents should talk to their kids about the unfortunate realities of the world. Talk with them about the concept of private body parts, use the proper names for these parts, and let them know that it's never okay for someone else to touch them there, look there, or show their own private parts.
If someone ever does touch them inappropriately or makes them feel uncomfortable, they should report it to you or another trusted adult. Additionally, teach them that they should never feel obligated to touch or be touched by someone else, even in comparatively benign ways such as hugs or handshakes.
What To Do If You Suspect Abuse
There is no way to prepare yourself for the shock of realizing your child has been sexually abused. Every parent is aware of how dangerous the world can be for our kids, but it's impossible not to be blindsided. If you're in this situation, it's extremely important to get the help you need as soon as possible.
There are many resources available for victims and their families. We recommend taking the following steps if you suspect abuse:
Have an open conversation with your child
If they disclose abuse, report the abuse to law enforcement
Get medical treatment for your child, including mental health treatment
Make sure your child feels loved and accepted
Reassure your child that he/she did nothing wrong
Contact a victim's rights lawyer
Prosecutors fulfill a necessary role by punishing the perpetrators of these vicious crimes. However, a victim's rights lawyer is necessary for many families. Especially in cases of organizational abuse, it's important to provide compensation for the various damages these families face. The emotional anguish experienced by both victims and their families can be just as serious as any physical injury.
Why You Should Consider A Civil Lawsuit
Additionally, it's important to make an example out of negligent parties who haven't done enough to prevent the risk of abuse. This way, other youth organizations will take notice and do more to keep kids safe, which means fewer victims traumatized by sexual abuse. Filing a civil lawsuit isn't just seeking justice for your child - it's seeking justice for all children.