You are here because the foster system failed you. Through some negligent act of  the agency, you or a loved one became a victim of foster care abuse. Why choose us?
We know from past experience how to investigate foster home cases
Some of our lawyers are former prosecutors
Our experience in sex abuse cases has resulted in us being able to point to other resources that are useful for recovery
Trust us to prosecute your case against the foster care agency.
24/7 Confidential Consultations
Failures in the foster care system are heart wrenching.
— Brian Kent, Esq.
"They Got Results."

I felt so relieved when justice was finally served.
Abuse Guardian
Reviewed by
Karen L.
on .
Though rates of abuse are much higher in group homes and juvenile detention centers, private foster homes can be risky as well, especially when foster care agencies fail to properly screen individuals applying as foster parents.
Is Poor Administration Putting Foster Kids At Risk?
Children are frequently placed in dangerous homes where their safety and well-being are constantly threatened with emotional, physical, and even sexual abuse. Many survivors of sex abuse in foster homes are now filing lawsuits against foster care agencies and organizations with accusations of negligence, saying that these institutions are failing miserably in protecting children from harm.
In many cases, children who are sent to foster homes are already experiencing significant trauma, whether it be from the loss of their parents or other loved ones, being separated from siblings due to different home assignments, or from enduring abhorrent conditions from an unfit parent or guardian.
Foster care agencies are supposed to locate the best possible home for children in their care, but many are criticized by local advocates as inefficient and ineffective, sometimes causing more harm than good for children in need of a stable home.
[]
keyboard_arrow_leftPrevious
Nextkeyboard_arrow_right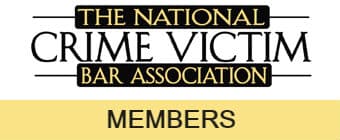 Though the American criminal justice system often fails to provide needed support to victims of sexual abuse, plaintiffs have the right to file a claim in the civil justice system as well.
Recent Foster Care Sex Abuse Lawsuits
Civil attorneys specializing in sex abuse cases are much more focused on helping their clients obtain rightful compensation for the trauma they suffered, and know how to treat clients and their families with the compassion and sensitivity they need in difficult times.
Plaintiffs are typically able to take legal action against both the perpetrators of abuse and any organizations / agencies involved that either somehow aided the perpetrators' actions or failed to stop them.
Negligent Philadelphia Foster Care Agency Charged
Presbyterian Children's Village, a foster care agency headquartered in Montgomery County, Philadelphia, was found guilty of negligence and recklessness in handling a young girl's case, placing her multiple times into a home where she experienced sexual abuse.
PCV first assigned the girl to Walter and Deborah Scott for 3 days in November 2012, then sent her to new foster parents. The foster mother at the second home informed the agency she suspected the girl had been sexually abused in the Scott home.
Despite this obvious warning, PCV sent her back to the Scott home in February 2013, where she again suffered abuse.
$5.3 Million Verdict For Abuse Survivor
The court ordered the agency to pay $5 million in compensation and $350,000 in punitive damages to the victim. Walter Scott pleaded guilty to child rape and other charges brought against him by the civil case plaintiff and 2 other children that he victimized, and is currently serving a 10 to 20 year state prison sentence.
Suffolk County Foster Home Sex Abuse Scandal
An extensive report conducted by a grand jury in Suffolk County, New York, heavily criticized the foster care system in Suffolk, saying the communication between its constituent agencies was "abysmal," allowing a man who'd been investigated 18 separate times for sexual and physical abuse of children to host over 100 foster kids in his home.
According to the report, the abuse occurred over a period of 20 years without intervention by the four governmental agencies and nonprofit organizations responsible for caring for foster children in the community.
"Abysmal" Communication Allows Foster Parent To Commit Abuse
Though one of the agencies, Suffolk County Department of Social Services, after receiving a number of complaints about him, actually did investigate and reportedly declared that the suspect should not be permitted to host foster children, the agency failed to relay this concern in writing to the other child welfare organizations it was supposed to be working with. As a result, these organizations, unaware of the man's serious complaint record, repeatedly approved him as a certified foster parent.
Thomas Spota, the district attorney who assembled the grand jury to deliberate over this shocking case, called the New York foster care system "a bureaucratic nightmare" in need of dire reform. In addition to searing criticisms of the current system, the grand jury's 83-page report included a number of recommendations for positive change.
Improving The System
One important recommendation outlined by the grand jury was removal of the statute of limitations for child sex abuse complaints. A large of number of victims, in this case, were barred from filing lawsuits due to the current statute of limitations in New York, a situation many feel is unjust.
Child sex abuse is difficult to report within these limitations for several crucial reasons. For one, children shouldn't be expected to understand right away what has happened to them or to be responsible for reporting their abuse at such a young age. Also, it's difficult for victims of any age to come forward and many need time to muster the courage to tell their stories after the trauma they suffered.
How To Report Foster Care Abuse
If you suspect a child is being harmed by foster parents, whether through abuse or neglect, you should inform your local police or child protective services so that they can investigate the situation and help ensure the child's safety. To look up your state's toll-free number for reporting suspicions of child abuse, refer to the list on the Child Welfare Information Gateway from the U.S. Department of Health and Human Services.
Your actions could spare the child from suffering harm or even save the child's life. Anyone, regardless of age or occupation, can report suspected child abuse, but in some states, any individual who comes across suspected child abuse is actually legally obligated to report to the authorities according to "mandatory reporting" laws.
If your tip leads to an investigation and the child in question is deemed endangered in his or her current circumstances, the police may take the child into protective custody. Then your local Child Protective Services office may step in to help find the child a suitable home.