Were you or a loved one abused by a pastor within the independent fundamental Baptist tradition? You are not alone. Hundreds of sexual abuse survivors have already stepped forward. Your voice deserves to be heard.
You have powerful legal options
Learn more in a free, confidential consultation
You pay us nothing unless we secure compensation
Help is available. We believe you. Find more information at no charge and no obligation in a free consultation today.
24/7 Confidential Consultations
Our churches should be places of hope, not hurt and trauma.
— Brian Kent, Esq.
"Compassionate."

Brian and his team were amazing.
Abuse Guardian
Reviewed by
Lucy P.
on .
Were you or a loved one sexually abused by a pastor in the independent fundamental Baptist community? You are not alone. Our experienced sexual abuse attorneys are here to help.
A shocking investigation from the Fort Worth Star-Telegram has revealed hundreds of sexual abuse allegations against leaders in the independent fundamental Baptist movement, bringing to light a terrible epidemic of sexual abuse within the religious community.
Legal Support For Survivors Of Baptist Sexual Abuse
Some of the most prominent pastors in the movement have been accused of sexual abuse, while other leaders have been accused of concealing abuse complaints and protecting abusers. These are damning allegations that must be met with swift action. In light of these recent revelations, our dedicated legal team has opened a full investigation into sexual abuse cases within the independent fundamental Baptist community.
We are actively pursuing civil lawsuits on behalf of sexual abuse survivors. Our experienced Indiana sexual molestation lawyers are currently investigating claims against Hephzibah House, an IFB boarding school in Winona Lake. We believe you, and we believe your story should be told. For too long, sexual abuse survivors have been forced to remain in the shadows, but the tide is turning. You can step forward and pursue justice on your own terms. Filing a civil lawsuit may be the solution.
Pastors, church leaders and congregations can be held accountable for perpetuating the cycle of abuse. Our compassionate attorneys have the resources and experience necessary to pursue your case, both in court and in the negotiating room. You don't have to go this alone.
We understand the severe trauma and pain that sexual abuse brings. Shock, anger, rage, fear, embarrassment -  these are natural and common reactions to a devastating trauma. You deserved better. Over more than 4 decades of combined trial experience, our sexual abuse attorneys have already helped countless sexual abuse survivors raise their voices for justice.
An Epidemic Of Sexual Abuse
In an explosive investigative report, investigators at the Fort Worth Star-Telegram have unearthed hundreds of sexual abuse accusations against church leaders within the independent fundamental Baptist community. "For decades," the paper writes, "women and children have faced rampant sexual abuse while worshipping at independent fundamental Baptist churches around the country."
[]
keyboard_arrow_leftPrevious
Nextkeyboard_arrow_right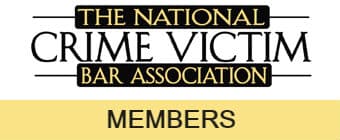 168 Church Leaders Face Allegations
Through its investigation, the Fort Worth Star-Telegram uncovered 412 allegations of sexual abuse spanning nearly 200 churches, universities and other institutions affiliated with the independent fundamental Baptist movement. "In all," according to Christianity Today, "168 leaders - including some of the most prominent pastors among the group's thousands of US congregations - faced abuse accusations over incidents spanning from the 1970s to present-day."
Over 130 of these church leaders have been convicted of rape, sexual assault, kidnapping and other crimes. Most of their victims have been children and teenagers, with some victims as young as 7 years old. More than a few of the pastors have been accused of molesting multiple victims - one church leader raped 11 girls from his congregation.
Many Remain In Ministry
At least 45 of the accused pastors remain in positions of leadership. Much as in the Catholic Church, it appears that many church leaders have been transferred to new congregations after being accused of sexual abuse. This is a common tactic used to protect abusers, while also placing new congregations at risk of repeat misconduct.
Some of the biggest names in the independent fundamental Baptist movement are included in the report. Back in 2013, pastor Jack Schaap, fresh from leading the largest independent fundamental Baptist congregation in America - First Baptist Church of Hammond, Indiana - was sentenced to 12 years in prison for carrying on an "inappropriate relationship" with a 16-year-old congregation member.
Fifteen years earlier, Schaap's father-in-law, pastor Jack Hyles, was sued by a woman who said he failed to protect her from being raped multiple times while she was a student at the First Baptist Church's Sunday school. Now, at least four women have stepped forward with allegations against Dave Hyles, the son of Jack Hyles who pastored at a church near Dallas and currently operates Fallen in Grace Ministries.