Were you or a loved one sexually abused by John Rodgers McFarland, a Methodist pastor in Southern California? Our dedicated sexual abuse attorneys are here to help.
Your family has powerful legal options
Learn more about your rights in a free consultation
You owe us nothing unless we secure compensation
You are not alone. We believe you, and we believe your family deserves justice. Find more information in a free, confidential consultation.
24/7 Confidential Consultations
We should be able to demand more accountability from our religious leaders.
— Brian Kent, Esq.
"Experience Matters."

Brian and his team handled our case very well.
Abuse Guardian
Reviewed by
Johan P.
on .
A longtime Southern California pastor has been arrested for a second time in connection to the sexual abuse of seven children. Authorities say John Rodgers McFarland, 67, molested at least seven children between the ages of 5 years old and 15. He faces seven counts of lewd and lascivious acts with a minor under 14 years old and four counts of lewd and lascivious acts with a minor between 14 and 15. If convicted, he would spend 179 years in prison, according to KTLA5.
Legal Support For Victims Of John Rodgers McFarland
Were you or a loved one sexually abused by pastor John Rodgers McFarland? Our experienced personal injury lawyers are here to help. We believe you. You are not alone. Thanks to California's strong tradition of civil law, your family has powerful legal options. If you or your child was abused, you may be eligible to pursue a private civil lawsuit.
AbuseGuardian.com is sponsored by a national network of compassionate sexual abuse attorneys who have devoted their careers to protecting the rights of sexual abuse survivors. To handle cases in California, our network has partnered with the dedicated attorneys of Laffey, Bucci & Kent, a firm with over 40 years of combined trial experience.
Meet Our Experienced Attorneys
Our sexual abuse litigation team is led by Brian Kent, Esq., a former prosecutor for the Montgomery County District Attorney's Office Sex Crimes Unit in Pennsylvania. As a criminal prosecutor, Brian gained valuable insight into the criminal justice system, while working every day to prosecute dangerous offenders and promote the rights of survivors. Since moving into private practice, his dedication to the rights of survivors has only grown as he now represents sexual abuse survivors in private claims.
California's civil code empowers sexual abuse survivors and their loved ones to pursue justice in the wake of sexual abuse. We believe that you deserve justice. Your family may be able to file a lawsuit against both pastor McFarland himself and the church whose responsibility it was to oversee his behavior. In a private civil lawsuit, your family can secure valuable financial compensation to support your recovery. Justice is possible. We can help you get it.
[]
keyboard_arrow_leftPrevious
Nextkeyboard_arrow_right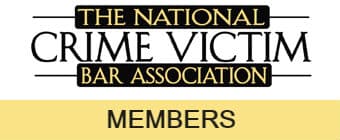 California Head Pastor Arrested For Sexual Abuse
John Rodgers McFarland was initially arrested in December 2018 after a young girl came forward to report abuse to the Fountain Valley Police Department. During their investigation, police uncovered evidence suggesting that there were other victims. At this time, authorities have identified at least six additional alleged victims, including a child of 5 years old.
Police believe that McFarland abused the children between 2003 and 2017 while he served at several different churches in Orange and San Diego counties. McFarland's most recent appointment was as the head pastor at Orangethorpe United Methodist Church in Fullerton, where he has served since 2016. Between 2011 and 2016, he served as a pastor at Surf City Church in Huntington Beach. Prior, he served as senior pastor at Fountain Valley United Methodist Church between 1988 and 2016, and before that as the senior pastor at Calexico United Methodist Church in San Diego between 1981 and 1988.
At the beginning of his career, McFarland worked as a youth pastor at Encinitas' San Dieguito Methodist Church, serving there for about three years, during which he also attended several Christian youth camps. During his career, he has also served as a volunteer chaplain for the police and fire departments in Fountain Valley.