Were you or a loved one sexually abused by Jose Aboytes, a former assistant pastor from Decatur, Illinois? Our experienced attorneys are here to help. You may be eligible to file a private civil lawsuit to pursue financial compensation.
Justice is possible
Decades of respected trial experience
You owe us nothing until we secure compensation
Learn more about your legal options today in a free, confidential consultation.
24/7 Confidential Consultations
No child should be subjected to abuse. This is unacceptable.
— Brian Kent, Esq.
"Compassionate."

Brian really helped my family improve our situation.
Abuse Guardian
Reviewed by
Callie S.
on .
A former pastor from Decatur, Illinois has pleaded guilty to the sexual abuse of a child. Jose Aboytes, 59, entered a guilty plea on Wednesday, April 24, 2019 to a charge of predatory criminal sexual assault of a victim younger than 13. The former pastor worked at Palabra Miel Hispanic Church in Decatur, where his young victim was a member of the congregation.
Legal Help For Victims Of Jose Aboytes
Were you or a loved one sexually abused by Jose Aboytes? Our experienced attorneys understand the powerful and painful emotions caused by sexual abuse. You may be struggling to handle a complex range of feelings, from shame and shock to fear or despair. We can help you. Our attorneys have spent decades protecting the rights of sexual abuse survivors.
Jose Aboytes Convicted Of Child Sexual Abuse
Jose Aboytes, who served as Palabra Miel Hispanic Church's assistant pastor, was originally charged with "seven felony counts for allegedly repeatedly sexually assaulting and abusing a girl younger than 13 during a period of seven months," according to prosecutors. Police say Aboytes may have abused other young girls as well, WAND 17 reports.
The victim told police that the abuse began "with Jose touching her leg and progressed to sexual intercourse." According to the victim, Aboytes would call her into his office during choir practice and fondle and abuse her. The victim also provided the authorities with at least ten letters from Aboytes, in which the former assistant pastor expressed his love for the girl and mentioned her age. Police also heard from another victim, an intellectually disabled teenage girl, who says she was abused by Aboytes. She told authorities that Aboytes "told her not to tell her parents about the conduct."
Jose Aboytes will receive his prison sentence on July 11, 2019 in a Macon County court. He faces anywhere from six to sixty years in prison, and is required to serve at least 85% of his prison sentence. The criminal justice system has done its part to bring Aboytes to justice, but he has yet to be held accountable directly to his victims.
[]
keyboard_arrow_leftPrevious
Nextkeyboard_arrow_right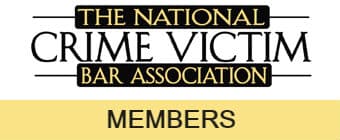 Your Rights As A Sexual Abuse Survivor
As a sexual abuse survivor, or the loved one of a sexual abuse survivor, you may be eligible to pursue financial compensation from Jose Aboytes and his church in a private civil lawsuit. Recovery is possible, but many survivors will require years, if not decades, of personal therapy, medical expenses and other services. These services can be expensive.
You may be eligible to secure financial damages. In many cases, filing a private civil lawsuit is the first step on the road to true recovery. We believe that you deserve justice. You were harmed by a dangerous sexual predator. Please know that you did nothing wrong. You were violated. This was not your fault. You are not to blame. Nor are you alone.
Our experienced personal injury attorneys can help. AbuseGuardian.com is sponsored by a national network of dedicated attorneys devoted to the work of protecting sexual abuse survivors. Our sexual assault and sexual abuse team is led by Brian Kent, Esq., a former prosecutor for the Montgomery County Sex Crimes Unit. In his work as a sex crimes prosecutor, Brian gained invaluable experience in fighting against sexual predators.