Are you, or a loved one, a victim of molestation or child sex abuse by a member of the Mormon / Latter Day Saints Church? You may have a case if:
the religious institution failed to take steps to prevent abuse
knew about the abuse but did nothing about it
knew about the abuse and tried to sweep it under the rug
We investigate these cases regularly, and know what to look for. Trust our experienced attorneys with your case.
24/7 Confidential Consultations
When organizations try to cover up sex abuse, we need to work harder to punish them for that.
— Paul Bucci, Esq.
"Excellent Team."

I felt so confident in our case.
Abuse Guardian
Reviewed by
Jared R.
on .
Child sex abuse isn't always the crime of just one individual. Even if there was only one predator actually committing the crime, there are often several enablers who either deny what's going on or attempt to sweep the situation under the rug. These people, when they work for a powerful organization, are just as guilty as the offender. They selfishly put the reputation of their organization ahead of the safety of our children.
Child Sex Abuse Lawsuits Against LDS
We've seen this scenario play out in multiple high-profile cases of child sexual abuse, including within several religious organizations. The Latter-Day Saints church is not insulated from this serious problem. Over the past few decades, former victims of childhood sexual abuse in the Church have been going public with their stories.
[]
keyboard_arrow_leftPrevious
Nextkeyboard_arrow_right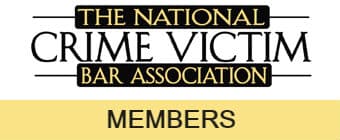 Recent Cases & Settlements Chronicle Alleged History Of Misconduct
Since 2001, victims from all over the country have been filing lawsuits which allege that the church tried to cover up their sexual abuse at the hands of church members or officials. Prominent cases have included:
In 2017, five Idaho men sued both the Mormon Church and the Boy Scouts of America for molestation which occurred within the Boy Scouts. The men allege that both groups knew of sexual predators in the organization but covered up the problem instead of notifying authorities or warning families.
In 2016, four individuals filed a lawsuit against the LDS for abuse which allegedly occurred within the church's "Indian Placement Program". The plaintiffs claim that they were taken from their homes on a Navajo reservation, baptized, and placed in Utah host homes where they were abused.
In January 2014, two Utah men filed a lawsuit against the LDS Church, claiming that they had been sexually abused on a church-owned pineapple farm in Hawaii between 1986 and 1988 and that the abuse had been covered up.
In 2001, a Utah man named Jeremiah Scott was awarded a $3 million settlement after he sued the LDS church for child sexual abuse which took place in the early 1990s. A church member who was staying with Scott's family is alleged to have abused him while sharing a bed. Scott claims that the church knew of this member's history of child sexual abuse, but did not warn the family.
Civil lawsuits help victims when the criminal justice system fails them. Even when a child molester is convicted for their crimes, the people and organizations which allowed such awful crimes to happen may not suffer consequences.
How Can A Civil Sex Abuse Lawsuit Help?
A lawsuit helps to hold these parties responsible for their complicity, raises more awareness of the problem, and provides victims with the compensation they need for a lifetime of pain and suffering, therapy, and other damages.
Other victims who may have been too scared to speak out often find courage from those who have filed lawsuits. This is often the case when high-profile organizations or people are guilty of sexual abuse, such as the allegations against Bill Cosby. It often takes one courageous whistleblower to begin toppling the dominoes.
Litigation Forces Organizations To Answer For Their Negligence
We understand how difficult it can be to file a lawsuit against the Church you grew up in. Adults who were victimized as children may be afraid that they will be silenced, ridiculed, or dismissed as looking for a payout. Child victims may be afraid to speak out against a highly respected church leader.
But it's important to be brave and to hold these predators responsible for the extensive harm they've caused. No one should be forced to live with the depression, fear, anxiety, post-traumatic stress, and loss of faith which so often accompanies religious sexual abuse.
Call Today For A Free, Confidential Consultation
While a lawsuit won't turn back time, it will help prevent future victims from being abused by the same person who abused you or your loved one. If you suffered abuse as a child or have reason to believe that a loved one is currently being abused, our experienced victims' rights lawyers are here to help you fight for justice.
Related Pages