If you or a loved one suffered physical or sexual abuse while attending a school that you believe may have been overseen by the SDA, then you may be entitled to recover compensation. Why choose us?
We are actively engaged in similar lawsuits
We are not afraid of large religious institutions
We have the experience to investigate and relentlessly pursue those responsible
We know what you are going through, from working with many victims already. Don't go this alone. Help is here.
24/7 Confidential Consultations
At the end of the day, we get the evidence needed to hold those responsible accountable.
— Brian Kent, Esq.
"Can't Say Enough."

Brian understood our situation and had the tenacity to finish the job.
Abuse Guardian
Reviewed by
Christopher G.
on .
Isolated on 200 acres of rolling hills and forest in West Virginia's portion of Appalachia, Miracle Meadows Christian was ruled by the "iron fist" of Susan Gayle Clark, the school's founder and director. In 2016, Clark was convicted of two misdemeanor criminal violations, child neglect creating risk of injury and failure to report child abuse.
Miracle Meadows: Child Abuse, Neglect "Rampant"
Many Christian boarding schools are known for their harsh disciplinary tactics and, for some parents, a rigorous education in Biblical principles is desirable.
The students sent to Miracle Meadows often trailed a history of disobedience and misconduct. Many had been diagnosed with behavioral conditions, from attention deficit hyperactivity disorder to oppositional defiant disorder. Some chose the school to avoid lengthy prison sentences.
"Perfect Victims"
Secluded from general society, the often-rebellious students at Miracle Meadows were, in some ways, the "perfect victims," attorney Brian Kent told the Washington Post. Along with Kent, the two former students who have filed a lawsuit over the alleged abuse at Miracle Meadows are represented by Guy R. Bucci.
In their complaint, the men, now adults, have named the school's founder, Susan Gayle Clark, a former teacher named Tim Arrington, the Seventh-day Adventist Church and Advent Home Learning Center, a second Christian boarding school.
Despite Closure, Scars Of Alleged Abuse Remain
Miracle Meadows Christian is now closed. The school's state-authorized education status was revoked in 2014, the Charleston Gazette-Mail reports, after numerous complaints of abuse and mistreatment came to the attention of Michael Martirano, West Virginia's Superintendent of Schools.
[]
keyboard_arrow_leftPrevious
Nextkeyboard_arrow_right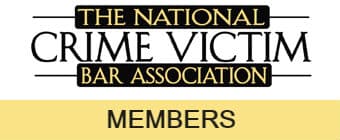 Martirano shuttered the boarding school and removed its 19 students - all between 10 and 17 years of age - after an investigation conducted by the State's Department of Health and Human Resources discovered that officials at Miracle Meadows had failed to report at least one instance of sexual abuse.
The State's inspection also found evidence that a school janitor had "restrained students in handcuffs until their wrists bled and choked others who misbehaved," according to the Daily Beast.
Boarding School Evades Closure For Decades
Before its closure, Miracle Meadows had already fended off three previous attempts to shut the school down, evading state education officials for at least 23 years. West Virginia's courts blocked efforts to hold the boarding school to higher standards of scrutiny, even as complaints of abuse and mistreatment piled up.
These complaints, obtained through a Freedom of Information Act request by the Associated Press, detail horrifying allegations of sexual misconduct, including an incident in which a 16-year-old student pimped his own 10-year-old sister out to other students.
Investigating the complaints, though, was a challenge, says Patricia Dettori, an assistant prosecutor for Harrison County. When implicated, the school's employees, many of whom had entered the United States on religious work visas, would "disappear," the attorney told reporters at Insurance Journal.
Struggle To Shutter Miracle Meadows Ends In Jailtime
Likewise, students who could corroborate reports of mistreatment would be removed from the boarding school, eluding Dettori's questions. The case only broke in June of 2014, when state officials became aware of four recent complaints against Timothy Arrington, a teacher at Miracle Meadows.
In a criminal complaint filed shortly afterwards, West Virginia prosecutors recounted three alleged incidents of child abuse, in which police said Arrington had handcuffed and choked a student, left a second student chained in handcuffs overnight and locked a third child in a room before forcing the student to strip down to his underwear. The school's director, Susan Gayle Clark, was fully aware of these events, prosecutors said.
Charges Of Felony Child Abuse, Child Neglect
Clark and Arrington were soon arrested and arraigned - Arrington on three felony counts of child abuse creating risk of bodily injury and Clark for two counts of failure to report child abuse, one count of obstructing a law enforcement officer and two felony counts of child neglect resulting injury. Clark's charge of obstructing an officer came after students were discovered at her home, in violation of a court order, according to the West Virginia Metro News.
Conviction came a year later. Susan Gayle Clark received six months in jail for misdemeanor child neglect and 30 days on a guilty plea for misdemeanor failure to report. Arrington's case, on the other hand, was taken off the court's docket, although prosecutors say the charges could be reinstated at some point.
Miracle Meadows Staff Denies Abuse & Neglect
In subsequent interviews, representatives of Miracle Meadows have attempted to downplay and deflect these accusations. The school's corporate president, Kingsley Whitsett, appeared to defend the institution's practices, telling a reporter at the Washington Post that "strong tactics" were a necessary tool in subduing rebellious children.
"These kids are very conniving," Whitsett said, "and they lie a lot. So you have to understand that and work with them a little differently than you would with your average students [...] there were consequences, but none of that was meant to be like abusing kids or whatever."
One staff member, who had previously worked as a jail guard, even tried to justify the disciplinary merits of handcuffing students, saying that cuffing a child "was perfectly legal if you had a student out of control."
History Of Church Abuse Comes To Light
In an interview, prosecutor Patricia Dettori called Miracle Meadows a "rogue school," suggesting that the abuse and neglect that appears to have occurred at Miracle Meadows was isolated to one boarding school.
However, as you can see from our complaint, a student at another boarding school, Advent Home Learning Center, stepped forward to allege similar types of abuse. Beneath the claims of child abuse and neglect is a constant theme: secrecy.
Adventist Church Hid Evidence Of Abuse, Plaintiffs Claim
These former students allege in their complaint that the Seventh-day Adventist Church organizations create an environment that allows mistreatment, not only to occur, but to continue. In fact, there's even a self-proclaimed (according to their website) "dedicated ministry" within the SDA, Women & Men Against Sexual Harassment & Other Abuses (WASH), devoted to ending sex abuse within the denomination - in part by "interrupt[ing] the [Church's] cycle of denial."
The Office Of General Counsel for the Seventh-Day Adventist Church denies that WASH is an Adventist organization.
Men Say Church Hired Convicted Sex Offender
In 2014, two men from Oregon filed suit against local and national branches of the Seventh-day Adventist Church, claiming Church elders had knowingly hired a convicted sex offender to run youth programs.
Despite having been convicted in 1970 for fondling a child, Les Bovee was pegged to run a chapter of the Pathfinder Club, the Seventh-day Adventists' youth ministry. Five years later, Boyee was still overseeing the youth group, Oregon Public Broadcasting reports, even though reports had surfaced that the man was again abusing the children in his charge. The Church eventually settled at least three cases of child abuse committed by Bovee.
Australian Adventists "Mishandled" Sex Abuse
Overseas, the situation appears to be just as bad. In Australia, the Seventh-day Adventist Church has been hit with "scores of complaints of sexual abuse," according to The Australian. After a 15-year-old student at Brisbane Adventist College was abused by her teacher Daniel Kyei, even Church officials admitted that the case had been severely "mishandled," saying leaders at the college had taken an "excessively defensive posture[,] following legal counsel rather than their hearts."
While Kyei was fired after reports of his abuse first surfaced, the Church refused to tell parents and students why he had been terminated. Rather than notify the school community of Kyei's heinous acts, school principal Jack Ryan chose to describe the soccer coach's departure as "regrettable," suggesting that Kyei had left of his own accord "for private and personal reasons." Ryan actually "thanked" the abuser "for his contribution" to the school, despite the concerns of a private investigator, who worried that Kyei had groomed and abused other students.
Newspaper Chronicles Abuse Reports
These tragic cases are not isolated incidents. Over the last five decades, the Seventh-day Adventist Church's record on sexual abuse has been unmistakably "dark," writes Nigel Sumerlin, a student at Union College, an Adventist-run institution in Lincoln, Nebraska.
After reviewing Church records of abuse between 1992 and 2011, which represented the claims of 525 child victims, Sumerlin could not help but conclude that Church organizations had repeatedly failed to protect young people, noting "an apparent lack of action by the Adventist church to prevent sexual abuse against children." Little appears to have changed in the intervening years, except for the willingness of survivors to step forward.
Survivors Speak Out Against Church Secrecy
Led by Brian Kent, a former prosecutor in Montgomery County's Sex Crimes Unit, the child abuse attorneys at AbuseGuardian.com are now investigating allegations of physical and sexual abuse and neglect in Christian schools nationwide. Along with claims of child mistreatment at Miracle Meadows Christian, we are currently exploring cases of alleged abuse at Advent Home Learning Center, a residential "treatment center" for boys with ADHD in Calhoun, Tennessee.