Were you or a loved one sexually abused in a Southern Baptist church? You have powerful legal rights. Some survivors may be eligible to file a civil lawsuit, pursuing justice, accountability and financial compensation.
Free, confidential legal consultations
Learn more about your options today
You pay nothing until we secure damages
You have a voice. We want to help amplify it. We believe that you deserve justice. Learn more about your rights as a survivors in a free consultation today.
24/7 Confidential Consultations
Our churches should be a sanctuary from the world, not a source of abuse and horror.
— Brian Kent, Esq.
"Honest & Caring."

Brian never gave up on my case.
Abuse Guardian
Reviewed by
Julian P.
on .
An investigation conducted by the Houston Chronicle has found evidence of widespread sexual abuse in Southern Baptist Convention churches. Over the last twenty years, the investigation discovered, hundreds of Southern Baptist pastors, volunteers and leaders sexually abused lay members, leaving behind at least 700 victims. In some cases, pastors and others who were accused - or even convicted - of sexual abuse were able to remain in the ministry, moving to other churches within the denomination.
Legal Support For Church Sexual Abuse Survivors
Were you or a loved one sexually abused in a Southern Baptist church? Our experienced attorneys are here to help. We understand the deep pain, trauma and suffering that sexual abuse causes. You may still be struggling to process what happened to you. You were wronged. You were hurt in a horrendous way by someone you trusted. You deserve justice.
Our dedicated legal team has watched with horror as more and more survivors have stepped forward to report sexual abuse allegations against Southern Baptist churches and volunteers. In a scandal echoing the ongoing crisis in the Catholic Church, victims accuse SBC leaders of concealing sexual abuse allegations, silencing victims and failing to protect children.
Your Right To Pursue Justice
We are here to provide you with compassionate support on your path to recovery. The Southern Baptist Convention may have failed you, but we will not. Like many other survivors, you may be eligible to file a private civil lawsuit against the Southern Baptist Convention, demanding justice, accountability and financial damages.
In a civil lawsuit, you can hold the Southern Baptist Convention accountable for alleged failures to protect. You deserved better from your faith, but you can make the responsible parties pay for their inaction and wrongdoing. This is your right as a survivor of sexual abuse. When powerful religious institutions fail to uphold their civil obligation to protect young congregants from the horrors of sexual abuse, victims gain the right to fight back.
[]
keyboard_arrow_leftPrevious
Nextkeyboard_arrow_right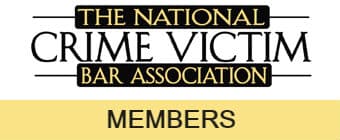 Our Promise To You
You deserve compassionate support and aggressive legal representation. That's what our attorneys strive to provide every day, using our decades of trial experience and resources to protect the best interests of our clients. When negligence leads to severe injuries, our dedicated lawyers work tirelessly to pursue justice, even in the face of opposition.
If you or a loved one were sexually abused by a pastor or volunteer in the Southern Baptist Convention, you have powerful legal rights. We believe you, and we believe your voice deserves to be heard. Stand up today for justice.
Contact our experienced attorneys now for a free, confidential legal consultation. You can learn more about your options at no charge and no obligation. Even better, our lawyers offer their services on a contingency-fee basis, so you pay nothing until we recover damages in your case. That's our promise to you. You only pay when we win.
Investigation Finds Extensive Sex Abuse In Southern Baptist Convention
The results of a massive investigation into the Southern Baptist Convention's troubling history of child sexual abuse have shocked Americans across the nation, and confirmed what many survivors within the denomination have known for a long time - the SBC has not done enough to prevent the scourge of sexual abuse from festering within its churches.
In all, at least 400 Southern Baptist church leaders and volunteers have faced allegations of sexual misconduct over the past two decades, according to the investigation, a joint venture from the Houston Chronicle and the San Antonio Express-News. The cases involve up to 700 victims, some as young as three-years-old, who were abused, raped and molested.
SBC Accused Of Failing To Address Sex Abuse Scandal
But instead of addressing the problem in a sober, vigilant manner, the Southern Baptist Convention threw up walls of resistance to any proposed policy changes, the newspaper investigation found. Numerous victims have accused church leaders of mishandling their sexual abuse complaints, even going so far as to hide allegations from the public and secular authorities. Even though most of the abusers were convicted of sex crimes and remain registered sex offenders, the investigation found evidence of at least three dozen pastors, employees and volunteers who engaged in predatory conduct, but remain at churches.
"Local Autonomy" Prevents Central Solutions
To this date, the Southern Baptist Convention has never ratified a formal policy around child sexual abuse. Individual churches are not required to report sexual abuse cases or allegations to any central authority, in part because these churches operate on a platform of "local autonomy," an important concept in the Southern Baptist power structure.
Southern Baptist church leaders are not provided any formal training in the realm of sexual abuse, or on the investigation of sexual abuse allegations. No wonder, then, that so many Southern Baptist pastors and volunteers have been accused of sexual abuse. In Indiana, for example, our experienced Indiana sexual abuse lawyers have identified six Southern Baptist ministers, volunteers and choir directors who have been convicted of sexual crimes against children. There are also concerns that other Southern Baptist policies embolden dangerous sexual predators.
Activists Call For National Database Of Abusers
For over a decade, activists both within and outside the faith have advocated for the creation of a central database, managed by the Southern Baptist Convention, that would list the names of credibly accused predators. In maintaining such a list, the advocates argue, churches around the country would be able to check the records of hiring candidates before making a decision. The SBC has consistently refused this proposal, arguing that it has no authority to force local churches with autonomy to report sexual abuse.
With more than 15 million members, the Southern Baptist Convention remains the world's largest Baptist denomination and the largest Protestant denomination in the United States. The fellowship includes over 47,000 Baptist churches, the Washington Post reports.
Is Change On The Way For SBC?
Change, however, may be on the way. In the face of increasing public pressure, the Southern Baptist Convention has been forced to reevaluate its position. Today, some of the SBC's highest members have spoken in support of sweeping reforms designed to tackle sexual abuse. "We must admit that our failures, as churches, put these survivors in a position where they were forced to stand alone and speak, when we should been fighting for them," said J.D. Greear, president of the Southern Baptist Convention, in comments on Twitter. Greear seems to support what he has called "pervasive change," including full cooperation with secular law enforcement and resources for survivors recovering from abuse.