If your child has reported sex abuse or molestation by a teacher or staff member of a school, then you are likely angry, worried, and sick, among other feelings. You are not alone. Our attorneys can:
investigate the issues and determine who enabled the abuse or molestation to occur
guide you to report to the relevant authorities for criminal proceedings; and
work to secure full compensation for you and your family
Our experienced lawyers have secured justice for numerous other families. Trust our experience. Learn more about your legal options in a free consultation.
24/7 Confidential Consultations
School districts need to do better. We've seen an epidemic of negligent supervision and hiring practices.
— Laurence Banville, Esq.
"Experience matters."

They swiftly took action against our former school for child sex abuse.
Abuse Guardian
Reviewed by
Kima T.
on .
Was your child abused at school? Do you believe that someone is mistreating your child? We understand the strong and difficult emotions that this knowledge must be causing you.
Child Sexual Abuse Attorneys
Child sexual abuse is undoubtedly the most horrendous crime that any family can confront, and many families feel overwhelmed after learning or beginning to suspect that their child has been violated. Just know that your family is not alone. We are here to help. From New Jersey to California, our compassionate attorneys are here to guide your family through this unbelievably difficult situation.
We believe every sexual predator should be punished. We believe every child should be supported, and we know that every family should have their chance at justice. No child should be silenced by fear, or embarrassment, or guilt or confusion. Our youngest sexual abuse survivors deserve to have their voices heard, loud and clear.
How Common Is Sexual Misconduct In Schools?
One flagship report on sexual crimes in education settings, commissioned by the American Association of University Women, found through surveys that about 1 in 10 children are sexually abused during the K-12 education years.
But since sexual abuse and assault often goes unreported, it's highly likely the true incidence is much higher. For example, a 2009 study on child sex abuse cited by the U.S. Department of Justice estimated that only about 30% of sexual assault gets reported to law enforcement, child protective services, or other authorities responsible for investigating such crimes.
When Institutions Fail, Children Lose
Even if we don't know how exactly how widespread child sex abuse in schools really is, the estimates we already have are horrifying enough to many parents across the country, who entrust the safety and well-being of their children to public and private educational institutions, believing them to be an ideal environment for their kids to learn and grow.
[]
keyboard_arrow_leftPrevious
Nextkeyboard_arrow_right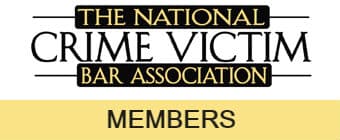 When schools fail to protect children from sexual misconduct, they're committing a grave disservice against our nation's youth. Sex abuse causes extreme emotional, physical, and psychological trauma, with an often extremely deleterious effect on child development at all levels.
Who Victimizes Children In Schools?
There isn't really a "typical profile" of characteristics that can help us predict who will be a predator—perpetrators of child sex abuse come from all ethnic backgrounds, socioeconomic classes, age groups, and gender identities, according to the Sexual Assault Response Teams Toolkit.
What we do know, however, is that victims of sexual assault and molestation are rarely attacked by strangers—perpetrators are usually someone that victims and their families know, sometimes quite well. That can be deeply-shocking and disgusting for parents, to think that someone you knew and trusted has done something so awful to your child.
Teachers, counselors, coaches, and other prominent figures from schools, even those well-known and highly-esteemed by the local community, may turn out to be child predators. It doesn't help when children are warned to be wary of strangers who may be trying to take advantage of them, but taught to respect and obey authority figures such as teachers without question.
Abusive Teachers
The student-teacher relationship can be an overwhelmingly positive one. Many successful adults credit their lifelong love of learning and passion for their line of work to early encouragement and tutelage from a beloved teacher.
However, teaching positions may also attract predatory pedophiles looking to use the powerful student-teacher dynamic to help them gain access to and influence over children. Also, vocational skills and criminal behavior aren't mutually exclusive—someone who is a legitimately talented and effective teacher can also be a predator.
Schools Have A Duty To Protect Our Children
Ultimately, it's the school administration's responsibility to ensure that only individuals who are skilled at instructing, are properly credentialed, possess a clean public record, and have pure intentions towards children will be hired to serve as teachers.
If school officials aren't diligent in holding up these standards in the hiring process, they make it possible for pedophiles, who seek to abuse their power and authority to take advantage of innocence and trust in children, to enter their ranks and put students at risk for sexual assault and molestation.
Coaches
Children who participate in school athletics and after-school sports programs typically spend many hours training and practicing with their teammates and coaches, both during class and after school, especially before big tournaments and other important sporting events.
This creates opportunities for sports coaches to spend time alone with student athletes and potentially abuse them, if school administrators fail to closely regulate and monitor the conduct of their athletics staff towards students.
In addition to protective regulations, administrators should also ensure that school employees are trained to take notice and inform administration if they notice suspicious behavior that may signal coach sexual abuse, such as coaches obviously favoring one or a few team members, taking their teams on an excessive number of extracurricular trips, or holding too many after-hours practice sessions.
Counselors
School counselors can serve an important role in a child's life, offering advice, emotional support, mentorship, and crucial academic, moral, and career guidance. Yet this relationship can be manipulated by predatory individuals to become inappropriately close, potentially leading to sexual abuse, especially if counselors start visiting their mentees outside of school.
Other School Staff
Though students aren't likely to have nearly as much direct interaction with administrative staff or maintenance workers as they do with teachers, coaches, and counselors, ineffective or inefficient procedures for vetting potential employees can make it possible for dangerous predators to make their way into other school staff positions as well.
In some shocking cases, even sex offenders who were previously convicted of sex crimes against students manage to pass through screening.
Another important consideration—even if hiring procedures are up-to-par, it's also vital for schools to have proper surveillance and security measures in place to make sure children can't be suddenly cornered and attacked in isolated areas of the school grounds.
Other Students
Schools are responsible for defending students against any potential threats, whether from staff or from fellow students. Sadly, many turn a blind eye to obvious signs of bullying and abuse among students, until it's too late.
Outside Intruders
Predators looking for young children may not even need to work at a school in order to target schoolchildren, if schools don't properly secure the grounds around school property.
Though it's true that many registered sex offenders are prohibited from living near schools, these distance limits vary and may not even apply at all, as they're based on local laws which can differ considerably from state to state. It's also common for sex offenders to get these restrictions relaxed—for example, through obtaining stable employment and attending rehabilitation programs.
In any case, school districts need to be wary of individuals who loiter around schools and enact proper security and surveillance measures to defend children against potential predators.
Sex Abuse In Various Types Of Schools
Statistics show that the incidence of sexual abuse is surprisingly high in all types of U.S. schools. However, each school presents a different set of characteristics that predators may take advantage of in their targeting of victims and in avoiding prosecution for their crimes.
Day Care / Preschools
Many parents by necessity must entrust their young children to institutions such as day care or preschool while they work.
Though such institutions should put child safety first, many have appallingly lax standards, with insufficient employee background checks / screening, little or no surveillance during the work day, and a reputation for ignoring parent suspicions or complaints.
Public Schools
Lack of oversight in public school districts leaves pupils open to manipulation and abuse by teachers and other academic staff members that children are supposed to be able to trust and rely on. In Indiana, for example, our dedicated Indiana sexual abuse attorneys are investigating three cases of public school sexual abuse, including a case in which a school custodian hid a phone inside a girl's locker room to record video.
Hundreds of lawsuits filed against various school districts claim that many schools hire employees who have been accused of sexual misconduct in other districts, but weren't flagged or stripped of their teaching credentials, a practice known as "passing the trash." Other schools allegedly fail to punish offending school employees at all, allowing them to remain working in close proximity with their victims and other schoolchildren.
Students may also be at risk for outright attacks by poorly-vetted auxiliary staff such as janitors, groundskeepers, and tech support, especially if school grounds lack proper surveillance.
Private / Boarding Schools
Many parents send their children to private schools with the impression that such institutions are safer and more closely monitored than public schools, but this is not necessarily the case, as many recent lawsuits filed by victims and loved ones who allege a number of private schools condoned various sexual forms of sexual abuse, both from staff members and between students.
Hazing
There's also an increased risk for sexual harassment and violence from peers. Student cliques at private schools are known to develop and uphold group traditions including elaborate "hazing" rituals. Such rituals often include dangerous activities with elements that verge on sexual abuse, if they don't actually constitute forced sex acts.
Although they are likely aware of the extent of bullying and violence occurring right under their noses, private school administrations commonly look the other way, not wanting to rock the boat with students and their wealthy parents.
Colleges / Universities
Though according to Title IX, institutions of higher education and K-12 schools alike are required to have comprehensive prevention measures and victim support services for sexual assault and other sexual misconduct that occurs on campus - as long as they're receiving federal funding - many colleges and universities prove sorely inadequate in responding to complaints of rape and harassment.
You can learn more about Title IX and how it lends additional support to sex abuse survivor's rights on college campuses on the National Collegiate Athletic Association FAQ.