Were you or a loved one sexually abused by Daniel Santiago, a teacher at the Brooklyn Science and Engineering Academy? Our experienced personal injury attorneys are here to help.
Your family has powerful legal options
Over four decades of combined trial experience
You pay us nothing until we secure compensation
You may be eligible to pursue compensation by filing a private civil lawsuit. Learn more about your legal options in a free, confidential consultation.
24/7 Confidential Consultations
Children should be safe to flourish inside our schools. Abuse of any kind is unacceptable. 
— Brian Kent, Esq.
Mr. Kent is a partner at Laffey Bucci & Kent, LLP. As a former sex crimes prosecutor, Mr. Kent has worked with survivors of sexual abuse for his entire career. He now leads a team of former sex crimes prosecutors who only represent survivors of sex abuse, sexual assault and sex trafficking in civil cases. Mr. Kent is licensed to practice in Pennsylvania, New York, New Jersey, and Illinois.
An elementary school teacher in Brooklyn has been arrested and charged for the sexual abuse of an 11-year-old female student. Daniel Santiago, 29, is charged with sexual abuse and acting in a manner to injure a child under 17. He worked at the Brooklyn Science and Engineering Academy in Flatbush. Santiago is currently out of custody on $75,000 bond.
Legal Support For Victims Of Daniel Santiago
Were you or a loved one sexually abused by Daniel Santiago? Our experienced New York sexual abuse attorneys are here to help. Our deepest condolences and sympathies go out to you. Sexual abuse is always a terrible crime, especially when it involves a young child. We understand the painful emotions you must be feeling right now - shock, anger, despair, disbelief. These are natural reactions to a terrible trauma. You are not alone. We believe you, and we believe your family deserves justice.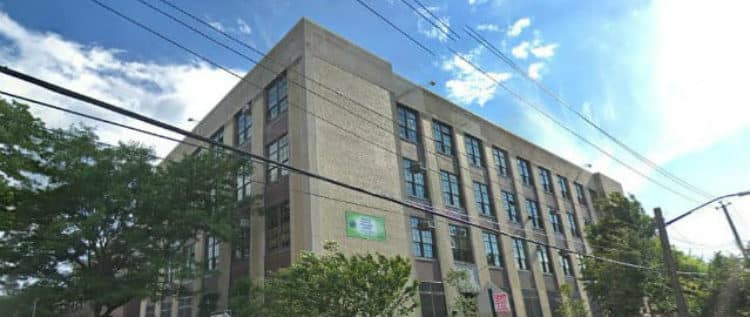 Your family has powerful legal rights. According to New York's strong tradition of civil law, you may be eligible to file a lawsuit against Santiago and the Brooklyn Science and Engineering Academy. In a civil lawsuit, your family can pursue valuable financial compensation to support your child's recovery. Don't hesitate. Legal action is possible.
Daniel Santiago Accused Of Sexual Abuse In Brooklyn
According to prosecutors, Santiago first abused the young student in February. He is accused of touching her in a sexual manner and sending her inappropriate text messages and pictures. The first incident occurred on board a school bus, police say, when Santiago allegedly touched the girl's chest, then sat beside her and slipped his hand into her pants.
The abuse continued after the class returned to school from their field trip. In a court hearing for Santiago's arraignment, prosecutors described at least two other occasions on which the teacher molested his young victim. He allegedly groped and tried to kiss the girl inside a classroom of the Brooklyn Science and Engineering Academy.
These are serious and damning allegations. Santiago has not yet been linked to other victims, but police believe that additional children may have yet to step forward. Santiago was exposed when the cousin of the victim discovered inappropriate text messages on her cousin's cell phone. Other parents from the school have been instructed to remain vigilant.
According to Education Department spokesman Will Mantell, Santiago has been reassigned to work away from children in wake of the horrific allegations against him. "We'll seek to remove him from payroll as quickly as possible while the investigation is pending," Mantell added, according to the New York Daily News.
[]
keyboard_arrow_leftPrevious
Nextkeyboard_arrow_right