Was your child abused by John Austin Hopkins, a former gym teacher at Clearcreek Elementary School in Ohio? Our dedicated personal injury attorneys are here to help.
Team of former sex crimes prosecutors
We're here to protect your family's rights
Learn more in a free, confidential consultation
Your family has powerful legal options. You pay us nothing until we secure compensation.
24/7 Confidential Consultations
Every student should benefit from a safe schooling environment.
— Brian Kent, Esq.
"Best Attorneys."

We were so happy that Brian took our case.
Abuse Guardian
Reviewed by
Allison H.
on .
A former elementary school gym teacher has been indicted on charges of sexual abuse in connection to the molestation of over 24 first-grade girls. John Austin Hopkins, 25, is facing 36 counts of gross sexual imposition in an Ohio criminal court. The charges come after a three-month investigation led by members of the Springboro Police Department.
Legal Help For Victims Of John Austin Hopkins
Were you or a loved one abused by John Austin Hopkins, a former gym teacher at Clearcreek Elementary School in Sprinboro, Ohio? Was your child sexually abused? You are not alone. Our experienced sexual abuse attorneys are here to help. We believe that your child deserves justice. Thankfully, John Austin Hopkins is being held accountable for his alleged misconduct by the criminal justice system, but our attorneys believe that civil action may also be possible.
If your child was abused by Hopkins, your family may be eligible to pursue a private civil lawsuit, both against Hopkins and against Clearcreek Elementary School. In a private civil lawsuit, your family can pursue valuable financial compensation to support your child's recovery. Our attorneys understand the painful emotions caused by sexual abuse. Anger, shock, grief, shame - these are natural reactions to a terrible trauma. You did nothing wrong. This was not your fault.
Clearcreek Elementary Gym Teacher Accused Of Sexual Misconduct
John Austin Hopkins has been indicted on charges of gross sexual imposition. He was indicted by a grand jury on charges involving 28 students. All 36 charges are classified as third-degree felonies. Gross sexual imposition is defined as sexual contact with a person under the age of 13 and touching erogenous zones for sexual gratification, according to CNN.
During their investigation, authorities were able to access surveillance video footage of Hopkins interacting with students between December 2018 and March 2019. Police say Hopkins was able to maintain physical contact with over 80 students. According to prosecutors, Hopkins repeatedly touched the girls, while "positioning them to straddle him." "Based on our office's review of the evidence of the case, we believe there was evidence not just of inappropriate contact but also of potential criminal conduct on the part of Mr. Hopkins," said Warren County Prosecutor David Fornshell.
[]
keyboard_arrow_leftPrevious
Nextkeyboard_arrow_right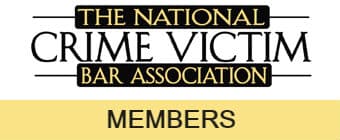 According to officials at Clearcreek Elementary School, Hopkins was placed on administrative leave in March 2019, immediately after the school district learned of his alleged misconduct. Hopkins submitted his resignation four days later. It was approved the next day. The school says it kept school district parents apprised of the investigation through letters.
Meet Our Experienced Attorneys
Our attorneys are here for your family. AbuseGuardian.com is sponsored by a national network of sexual abuse attorneys who have devoted their careers to protecting the rights of sexual abuse survivors. Our team includes multiple former sex crimes prosecutors, including Brian Kent, Esq. Prior to entering private practice, Brian served for many years as an Assistant District Attorney for the Montgomery County District Attorney's Sex Crimes Unit in Pennsylvania. During his time as a criminal prosecutor, Brian gained invaluable insights into the criminal justice system, while working every day to ensure that dangerous sexual predators were brought to justice. Today, he leads our team of former sex crimes prosecutors.