YMCAs are great local community resources that we often trust to take care of our children. However, in some instances, that care falls well short of our expectations, and predators can engage in heinous acts. Looking for answers?
Can I sue the YMCA for child sex abuse?
What evidence is needed to prove a case?
How much compensation can we get for a molestation case?
What parties would we sue?
Call our experienced attorneys now and we can answer your questions.
24/7 Confidential Consultations
We strive to be the leaders in our field and advocate for the rights of victims.
— Brian Kent, Esq.
"Very Trustworthy."

Brian and his team know the law, and handled our case so well.
Abuse Guardian
Reviewed by
May L.
on .
The Young Men's Christian Association (YMCA) is a worldwide charitable organization that provides athletic facilities, classes, humanitarian work, and religious teachings for young people. Many families trust the organization to provide enriching environments for their children through experiences like summer camps, athletic programs, and bible studies.
Child Sexual Abuse At The Y
Unfortunately, there have been cases of sexual predators using their positions of trust to abuse children. No parent is ever ready to hear that their child has been abused. If you're in this situation, you may be feeling shell-shocked and unsure of how to respond.
It's important to know that you have a vast network of support waiting to help guide you through this difficult time. Begin by calling the police (do not confront the abuser) and consider contacting an experienced victims' rights attorney to discuss your legal options.
[]
keyboard_arrow_leftPrevious
Nextkeyboard_arrow_right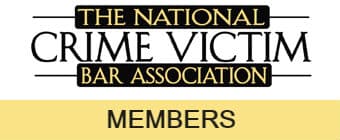 Nationwide Cases Of YMCA Sexual Abuse
Victims from across the country have recently spoken out about sexual abuse at the YMCA:
Pennsylvania Mother Sues Local YMCA
In 2016, the mother of a Pennsylvania boy filed a lawsuit against the YMCA of York, which alleged that staff members had failed to protect her son from being sexually abused by an older boy who had a history of child sexual abuse.
The suit claims that the YMCA had an inadequate employee screening and training process, that it did not notify the police about the alleged abuse, and that it failed to investigate the claim despite knowledge that the older boy had been accused of abusing another child a year earlier.
The abuse allegedly occurred at a summer day camp for children from ages 5-15. In these environments, it's extremely important to vet employees and volunteers to make sure they can be trusted with children. Predators may seek these positions because they know they will have unsupervised time with children.
Bay Area YMCA Employee Convicted Of Child Molestation
In 2015, a YMCA employee named Nicolas Lhermine was convicted of sexually abusing four young girls at one of the organization's daycare facilities. He pled guilty to the offense and was sentenced to 60 years in prison.
One of the victims' families also filed a lawsuit against the YMCA of Silicon Valley, according to the Mercury News. The lawsuit argues that the YMCA Silicon Valley violated California state law by allowing Lhermine to watch over a classroom of young children alone, without supervision from a qualified teacher.
Insufficient Supervision Allowed Abuse To Occur, Parents Say
The teacher who was supposed to be supervising was doing housekeeping work elsewhere in the facility. The suit goes on to claim that this points to a pattern of understaffing, as several employees had previously complained about this problem.
Unfortunately, organizational incompetence like this can create a dangerous environment for our children. But civil lawsuits can help hold these organizations accountable and protect other children from suffering similar trauma.
Signs Of Sexual Abuse
Many children may be afraid to speak out about what's happening. Abusers often threaten and intimidate their victims. Some children also may not have been taught about inappropriate touching and don't realize what's occurring. This is why it's important to both talk with your kids about these dangers and to know what warning signs to look for:
Afraid or unwilling to return to the YMCA, especially if they previously enjoyed going there
Afraid of a specific person at the YMCA
Trouble sleeping and nightmares
Sudden changes in mood or behavior
Physical warning signs such as difficulty using the bathroom or difficulty sitting, standing, or walking
If you suspect abuse, you should have an open, calm conversation with your child. Ask them if anyone has been touching them or making them feel uncomfortable. You don't need hard evidence to report abuse. Reasonable suspicion alone will suffice, so don't hesitate to contact the police if you think something is wrong.
Support For Victims & Families
If your family is experiencing an abuse crisis, don't be afraid to ask for help. Millions of other families have gone through what you're going through. A victims' rights attorney can help by providing you with information on support groups, compassionate legal counsel, and compensation for your family's pain and suffering, among other damages.
The criminal justice system will make sure that your child's abuser is prosecuted for their crimes, but this is only part of the recovery process. Civil lawsuits are helpful in order to get victims the assistance they need and to hold organizations like the YMCA accountable for allowing child molesters to go undetected. Our lawyers are here to listen when you're ready to discuss your options in a free consultation.