Were you or a loved one abused by Brittany Mang, a former teacher and softball coach at Warren Central High School in Indiana? Our experienced sexual abuse attorneys are here to help.
You are not alone
Over four decades of combined trial experience
You pay us nothing until we recover damages
We believe you, and we believe your voice matters. Learn more in a free, confidential consultation.
24/7 Confidential Consultations
Schools must respond immediately to sexual abuse allegations.
— Brian Kent, Esq.
"Best Attorneys."

I couldn't be happier with the service I received.
Abuse Guardian
Reviewed by
Maria S.
on .
A former Warren Central High School teacher and softball coach has been accused of sexual misconduct in Indiana. Authorities say Brittany Mang, a junior varsity softball coach and Spanish teacher at the high school, engaged in an inappropriate relationship with a student. She has been charged on two counts of sexual misconduct with a minor and child solicitation.
Legal Support For Alleged Victims Of Brittany Mang
Were you or a loved one sexually abused by Brittany Mang? Our experienced personal injury attorneys are here to help. You are not alone. We believe you, and we believe your child deserves justice. Thanks to Indiana's strong tradition of civil law, your family has powerful legal options. You may be eligible to pursue a private civil lawsuit, pursuing significant financial compensation and accountability from the parties responsible for your child's abuse.
Warren Central Teacher, Softball Coach Accused Of Sexual Misconduct
Brittany Mang has been accused of seducing a 15-year-old student at Warren Central High School. Officials for the Indianapolis Metropolitan Police Department were tipped off to the case after a Department of Child Services report was made by the victim's mother. In her report, the mother said she had found suggestive text messages between Mang and her 15-year-old daughter, messages she found "oddly intimate," including "I can't live without you" and "I want you to be with me."
Authorities soon spoke to the girl in a police interview, during which the alleged victim said she had met Mang in January at the beginning of Warren Central High School's spring semester. Mang served as the girl's Spanish teacher and junior varsity softball coach. The relationship between Mang and the girl began as "motherly," the girl said, but that all changed in April, when the mother allowed her daughter to stay at Mang's home overnight, including a four-night stay.
The alleged victim told authorities that she would lie down on a futon in a guest bedroom and Mang would lie down next to her to talk. Mang would allegedly "stroke and caress" the girl to comfort her as she fell asleep. The girl recalled one occasion when she said Mang kissed her on the cheek and then the lips. As time passed, the contact between Mang and the alleged victim became increasingly sexual, coming to include kissing and touching, according to the affidavit of probable cause.
[]
keyboard_arrow_leftPrevious
Nextkeyboard_arrow_right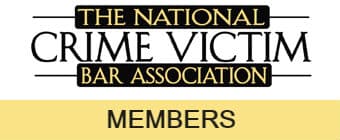 The girl told authorities that she became close to Mang over the course of time, confiding in her more and more. She says she "felt safe with her," according to police documents. Mang allegedly told the girl "I love you" on several occasions and the alleged victim would say it back. Court documents show that Mang is married, according to the Indianapolis Star.
Dedicated Attorneys Open Full Investigation
In the wake of these troubling allegations, our experienced sexual abuse attorneys have launched a full investigation into the alleged misconduct of Brittany Mang. At least one alleged victim has come forward to accuse Mang of abuse, but our attorneys believe that additional victims may have yet to speak out. If you or a loved one were abused by Brittany Mang, please know that you are not alone. Our experienced attorneys are here to help. We believe that you deserve justice.
Our attorneys understand the painful and powerful emotions caused by sexual abuse. You may be struggling to deal with feelings of shock and anger, depression and hatred. These emotions can be overpowering, but they are natural reactions to a terrible trauma. You did nothing wrong. This was not your fault. If the allegations against Brittany Mang are true, she took advantage of her position and authority to seduce a student into sexual behavior. This is inexcusable.
Your family may be eligible to file a private civil lawsuit against Mang and the school at which she taught. High schools of all sizes have a sworn obligation to prevent sexual abuse and protect students from dangerous sexual predators. There are indications that Warren Central High School may have failed to uphold this obligation.
Meet Our Experienced Attorneys
AbuseGuardian.com is sponsored by a national network of dedicated personal injury attorneys who have devoted their careers to protecting the rights of sexual abuse survivors. The Abuse Guardian sexual abuse law firm in Indiana, is the compassionate lawyers of Wagner Reese, a firm with over forty years of combined legal experience. Leading the firm's sexual abuse litigation team is Brian Kent, Esq., a former prosecutor for the Montgomery County District Attorney's Office Sex Crimes Unit. As a sex crimes prosecutor, Brian gained invaluable insight into the criminal justice system.
You have powerful legal rights. Learn more about your legal options in a free, confidential consultation today. You can find more information at no charge and no obligation. Just reach out to our attorneys now. Our legal team offers its services on a contingency-fee basis. That means you pay us nothing unless we secure compensation in your case.