Were you or a loved one assaulted by Gonzalo Castro, a former track coach at Marina High School in San Clemente, California? You are not alone. Our dedicated personal injury attorneys are here to help.
Contact us now for a free consultation
Millions of dollars recovered in damages
You pay us nothing until we secure compensation
We believe you, and we believe you deserve justice. Learn more about your legal options in a free, confidential consultation.
24/7 Confidential Consultations
No child should fear going to school.
— Brian Kent, Esq.
"Great Attorneys."

Brian is honest and responsive.
Abuse Guardian
Reviewed by
Marjorie T.
on .
A volunteer track coach and Marine Corps recruiter from San Clemente, California has been arrested on charges of sexually assaulting a female high school athlete, Patch reports. Gonzalo Castro, 28, is accused of assaulting a 17-year-old girl he coached on the Marina High School track team, according to police authorities familiar with the investigation.
Legal Support For Victims Of Gonzalo Castro
Were you or a loved one sexually assaulted by Gonzalo Castro? Our experienced personal injury attorneys are here to help. We believe you. You are not alone. Thanks to California's strong tradition of civil law, you have powerful legal rights. If you or a loved one were assaulted, you may be eligible to pursue a private civil lawsuit for financial compensation.
Gonzalo Castro, a resident of San Clemente, was booked on Wednesday, July 27, 2017, shortly after police in the area received a report of sexual assault. Authorities say the victim, a 17-year-old high school student, contacted police to claim that Castro sexually assaulted her at the end of the 2017 school year. The girl told police that she had met Castro during the most recent track season when he served as a volunteer coach. She says the assault occurred during an "off-campus training run," according to police representatives.
According to Angela Bennett, a Huntington Beach police officer, Castro also served as a sergeant out of the Marine Corps' Costa Mesa recruiting office. He recruited students for the Marine Corps out of both Marina High and Ocean View High School.
Our Experienced Lawyers Can Help
If you or a loved one were assaulted by Gonzalo Castro, we want to help. Our dedicated attorneys understand the powerful and painful emotions raised by sexual assault. You may still be struggling to deal with feelings of fear and embarrassment, shame and anger, shock or depression. These are natural reactions to a terrible trauma. You did nothing wrong.
This was not your fault. You are a beautiful, unique person who deserves to be treated with dignity. You did not deserve what happened to you. You were violated by someone you trusted. If the allegations against Gonzalo Castro are true, he is a sexual predator. As a track coach for high school students, Castro was put into a position of authority. There are now allegations that he abused his position to prey on young women. This is inexcusable.
[]
keyboard_arrow_leftPrevious
Nextkeyboard_arrow_right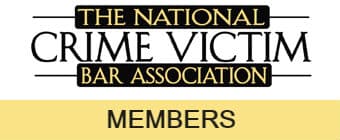 Holding Criminal Offenders Accountable
There is no excuse for sexual assault in any form, but the crime becomes even more serious when it is committed by an athletics coach entrusted to protect young student athletes. Justice is possible. Thankfully, Gonzalo Campos is being processed through the criminal justice system, but he can also be held accountable in civil court. In a private civil lawsuit, survivors and their loved ones can pursue justice on their own terms, demanding financial compensation from the direct perpetrators of assault and negligent third-party defendants.
In addition to any claims made against Campos himself, sexual assault survivors may also be eligible to pursue compensation from the schools in which he worked, the school district and any other organizations with which he was affiliated. There is significant evidence that several of these organizations may have committed negligence and failed to monitor Campos' activities sufficiently. In a civil lawsuit, these additional parties can be held accountable.
Meet Our Compassionate Attorneys
AbuseGuardian.com is sponsored by a national network of experienced attorneys who have devoted their careers to protecting the rights of sexual assault survivors. To handle cases in California, our network has partnered with the compassionate legal professionals at Laffey, Bucci & Kent, a firm with over four decades of combined trial experience.
Our attorneys have the experience and resources necessary to pursue your case with confidence. The firm's sexual assault litigation team is led by Brian Kent, Esq., a former prosecutor in the Montgomery County District Attorney's Office Sex Crimes Unit. As a sex crimes prosecutor, Brian gained invaluable insight into the criminal justice system. Now, he has turned to private practice, where he continues to work for survivors every day.
Learn More In A Free Consultation
Explore your legal options today in a free, confidential consultation. You can learn more about your rights at no charge and no obligation. Just contact our attorneys now. Worried about financing a civil lawsuit? You don't have to. Our attorneys offer their services on a contingency-fee basis, so you pay us nothing until we secure compensation in your case.