Were you or a loved one abused by Jamal W. Balkman, an AAU track coach in Berlin, New Jersey? Our experienced personal injury attorneys are here to help.
Civil legal action may be possible
Trust our attorneys to handle your case
You pay us nothing unless we recover compensation
You are not alone. This was not your fault. Learn more about your legal options in a free, confidential consultation.
24/7 Confidential Consultations
Our youth sports programs must be ever vigilant for sexual predators.
— Brian Kent, Esq.
Mr. Kent is a partner at Laffey Bucci & Kent, LLP. As a former sex crimes prosecutor, Mr. Kent has worked with survivors of sexual abuse for his entire career. He now leads a team of former sex crimes prosecutors who only represent survivors of sex abuse, sexual assault and sex trafficking in civil cases. Mr. Kent is licensed to practice in Pennsylvania, New York, New Jersey, and Illinois.
A track coach from Berlin, New Jersey has been charged for child sexual abuse. Jamal W. Balkman, 38, faces counts of second-degree endangering the welfare of a child and third-degree aggravated criminal sexual contact for the alleged abuse of a juvenile male. Jamal W. Balkman served as a track coach for the Amateur Athletic Union (AAU) in Berlin, NJ.com reports.
Legal Help For Victims Of Jamal W. Balkman
Were you or a loved one sexually abused by Jamal "Jemel" W. Balkman? Our dedicated New Jersey sex abuse attorneys are here to help. We believe you. You are not alone. Over 40 years of combined trial experience, our attorneys have helped countless sexual abuse survivors pursue justice in the wake of trauma by filing private civil lawsuits.
Thanks to New Jersey's strong tradition of civil law, you may be eligible to file a civil lawsuit. If you or a loved one were abused by Jamal Balkman, you have powerful legal rights. In a civil lawsuit, you and your loved ones can pursue valuable financial compensation to support your recovery. Our attorneys understand the painful emotions caused by sexual abuse. You may still be struggling to deal with feelings of anger, shame, shock and fear. This was not your fault.
Berlin AAU Track Coach Convicted On Sexual Abuse Charges
You did nothing wrong. Jamal W. Balkman was placed in a position of trust and authority. All evidence indicates that he abused his power to victimize at least one young person. Our attorneys believe that other victims may have yet to step forward. In wake of the troubling allegations against Balkman, our lawyers have launched a full investigation into Balkman's misconduct and his links to the Amateur Athletic Union. You can help our investigation. If you have information on Balkman, contact our compassionate attorneys now to learn more about pursuing justice.
Jamal W. Balkman was charged in 2016 for having inappropriate sexual contact with a minor. Authorities at the time were investigating whether or not Balkman met the boy through his coaching duties. Balkman's first name is also listed as "Jemel" in New Jersey court records. Police received a report of alleged sexual misconduct against Balkman on Wednesday, July 6, 2016.
[]
keyboard_arrow_leftPrevious
Nextkeyboard_arrow_right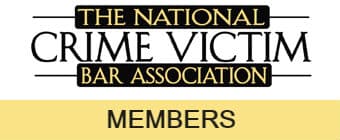 In tandem with Berlin Township Police, officials from the Camden County Prosecutor's Office Special Victims Unit investigated the incident, ultimately charging Balkman in the case on two counts of child sexual abuse. After his arrest, Balkman was held on $250,000 bail. Since his initial arrest, few details from the investigation have been released to the public.
Civil Legal Action May Be Possible
Court records from New Jersey show that Balkman pleaded guilty to the charges against him in March 2017. He was sentenced on August 25, 2017 to 4 years in prison on one charge of third-degree aggravated criminal sexual contact. Thankfully, Balkman has been held accountable for his misconduct by the criminal justice system, but civil action may also be possible. In New Jersey, victims of sexual abuse are allowed to hold their abusers directly accountable for financial compensation.
To learn more about filing a private lawsuit, contact our dedicated attorneys today for a free, confidential consultation. Don't hesitate to explore your legal options now. New Jersey's statute of limitations may restrict the amount of time you have to file suit. The time for action is now.
You can find more information at no charge and no obligation. Better yet, our lawyers offer their services on a contingency-fee basis. That means we only get paid when you do. You owe us nothing unless we recover compensation in your case. You have nothing to lose and everything to gain from reaching out for more help. Contact our firm today for more details.