Were you or a loved one sexually abused by Jason Fennes, a former elementary school teacher in Somerset and Morris Counties, New Jersey? Our experienced personal injury attorneys can help.
Your family has powerful legal rights
Over four decades of combined trial experience
You pay us nothing until we secure compensation
You are not alone. Justice is possible. To learn more about your legal options, contact our attorneys for a free, confidential consultation today.
24/7 Confidential Consultations
If school districts aren't able to protect our children, they must be held accountable.
— Brian Kent, Esq.
Mr. Kent is a partner at Laffey Bucci & Kent, LLP. As a former sex crimes prosecutor, Mr. Kent has worked with survivors of sexual abuse for his entire career. He now leads a team of former sex crimes prosecutors who only represent survivors of sex abuse, sexual assault and sex trafficking in civil cases. Mr. Kent is licensed to practice in Pennsylvania, New York, New Jersey, and Illinois.
A former first-grade teacher in Franklin, New Jersey has been convicted in the sexual assaults of at least six pupils. Jason Fennes, 44, pleaded guilty to charges of aggravated sexual assault of a victim between the ages of 13 and 16 with supervisory or discretionary power in 2017. His most recent victim was a student at Cedar Hill Prep School, a private elementary school.
Legal Support For Victims Of Jason Fennes
Were you or a loved one sexually abused by Jason Fennes? Our dedicated sexual abuse attorneys are here to help. You are not alone. We believe you. Civil legal action may be possible. If you or a loved one were abused, you may be eligible to file a private civil lawsuit and pursue justice. You may be entitled to significant financial compensation for your damages.
We understand the painful emotions raised by sexual abuse. You may still be struggling to deal with feelings of anger and shame, fear and depression. These are normal reactions to a terrible trauma. You did not deserve what happened to you. This is not your fault. You did nothing wrong. You were taken advantage of by someone entrusted to care for you.
Are you the parent of a child abused by Jason Fennes? We believe that your family deserves justice. Jason Fennes has committed horrendous crimes. Thankfully, he has been held accountable by the criminal justice system, but civil action may also be possible. At least two schools hired Fennes after he was first charged with sex crimes against children. These schools - William Mason Elementary School and Cedar Hill Prep School - have already faced lawsuits over the abuse committed by Fennes, but we believe additional victims have yet to step forward. This is the time for justice.
New Jersey Elementary School Teacher Convicted Of Child Molestation
Authorities say a 10-year-old girl came forward in January 2015 to accuse Fennes of abuse. As she told prosecutors, Fennes abused her while she was a student at Cedar Hill Prep School in 2010 and 2011. Fennes was arrested on Wednesday, February 18, 2015 and charged with first-degree aggravated sexual assault and second-degree endangering the welfare of a child.
[]
keyboard_arrow_leftPrevious
Nextkeyboard_arrow_right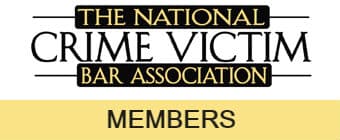 He pleaded guilty to the charges on September 22, 2016, according to New Jersey court records. In January 2017, he was sentenced to 14 years in state prison. Fennes' arrest and prosecution ignited a firestorm of controversy. The case led to a new bill in New Jersey's Congress designed to prevent "passing the trash," a practice in which teachers who are accused of sexual misconduct are allowed to resign quietly and secure new teaching positions at other schools.
Child Molester Allowed To Work At Three Schools
This is the third time Jason Fennes has been charged for sexually assaulting one of his students. While working at William Mason Elementary School from 2005 to 2008, Fennes was accused of abusing multiple female students between the ages of 6 and 7. Victims told authorities that Fennes would sit them on his lap and fondle them during class time. Fennes was charged on eight counts of sexual assault and four counts of child endangerment in Morris County.
Even earlier, Fennes was charged with eight counts of aggravated sexual assault, sexual assault and endangering the welfare of a child for abusing a minor at his apartment in Parsippany between March 1997 and August 1998. At the time, Fennes worked as an assistant track coach at Butler High School. His victim was between the ages of 14 and 15. The two met through track.
Jason Fennes is a serial child molester. For his entire teaching career, he was trailed by allegations of child sexual abuse. New Jersey officials charged him for sex crimes on no fewer than three occasions. Yet he was still able to secure teaching positions at multiple academic institutions, including William Mason Elementary School and Cedar Hill Prep School. Again and again, he was placed in a position of trust and authority in schools. How was this possible?
Contact Our Dedicated Attorneys Today
In light of Jason Fennes' troubling history of sexual abuse, our experienced NJ sexual assault attorneys have launched a full investigation into his hiring at several elementary schools in New Jersey. We believe there may be evidence of negligence on the part of school officials, who seem to have hired Fennes without first checking publicly-available court records. Jason Fennes was able to molest at least six children before he was finally captured and incarcerated. This is inexcusable.
The schools that hired Jason Fennes must be held accountable. At least one school district, Montville School District, failed to notify other schools of abuse complaints against Fennes after he resigned from his position there. There is negligence on all sides in this case. Our attorneys are here to help. We can guide you through the civil legal process with confidence.
To learn more about your family's legal options, contact our lawyers for a free, confidential consultation. You can find more information at no charge and no obligation. Even better, our attorneys offer their services on a contingency-fee basis. That means you owe us nothing unless we secure compensation in your case. Justice is possible. Contact us today.