Were you or a loved one sexually abused by Karen L. Brooks, a former teacher and track coach at Smyrna Middle School in Delaware? Our dedicated personal injury attorneys are here to help.
Your family has powerful legal options
Over four decades of combined trial experience
You owe us nothing unless we secure compensation
You are not alone. We believe you. Learn more about your options in a free, confidential consultation.
24/7 Confidential Consultations
Students must be adequately protected from dangerous sexual predators.
— Brian Kent, Esq.
"Genius."

Brian helped my family secure compensation.
Abuse Guardian
Reviewed by
Bernard L.
on .
A Smyrna, Delaware school district employee has been charged with rape. Karen L. Brooks, 39, was accused in 2017 of having sex with an underage student while her husband and children were away in Pennsylvania. Brooks admitted to having intercourse with the 17-year-old male on at least four occasions between April 14 and May 7 in 2017.
Legal Support For Victims Of Karen L. Brooks
Were you or a loved one sexually abused by Karen L. Brooks? Our experienced sexual abuse attorneys are here to help. You are not alone. If your child was abused, Delaware's strong tradition of civil law provides your family with powerful legal rights. Thankfully, Brooks has been held accountable by the criminal justice system, but civil action may also be possible.
You may be eligible to pursue a private civil lawsuit. In a civil lawsuit, your family can pursue valuable financial compensation to support your loved one's recovery. Our attorneys understand the painful emotions caused by sexual abuse. You may still be struggling to deal with confusing feelings of shock and anger, depression and fear. These are natural reactions to a terrible trauma. You don't have to go through this alone. Our attorneys can walk you through the legal process with confidence.
Smyrna Middle School Teacher Convicted Of Misconduct
Karen L. Brooks first came under investigation in May 2017, when a boy and Myrna Middle School student who had been reported missing by his mother was discovered in Brooks' car in Ocean City, Maryland. The boy was reported missing on April 19, with the mother telling Smyrna Police officials she feared that "this teacher has been molesting my son." After Brooks' apprehension, Ocean City police secured a search warrant for the victim's cell phone, finding text messages indicating an intimate relationship between the boy and the teacher, according to Delaware Online.
The sexual relationship between Brooks and the victim took place between April 17 and May 7. The two had sex at least four times at Brooks' residence, including twice when Brooks' children and husband were away on a trip. Further investigation revealed that Brooks had sex with at least one other student, but details from this second offense are few and far between.
[]
keyboard_arrow_leftPrevious
Nextkeyboard_arrow_right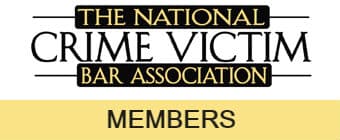 Former Middle School Track Coach Pleads Guilty To Abuse
Court records report that Brooks encountered the 17-year-old student while she served as coach of the Smyrna Middle School track team. The victim was working as the team's manager. Brooks was also listed as a volunteer cross country coach on the school district's website. She also served as an Educational Diagnostician in Smyrna Middle School's Special Services department. In wake of the allegations, Brooks was placed on unpaid administrative leave from the school, then resigned from her position in June 2017. She was ordered to have no contact with the school district and forced to surrender both her teaching certification and teaching license.
Brooks pleaded guilty in the case in November 2017. She was sentenced to four years of probation for the misconduct, originally facing up to 30 years in prison. Brooks was also ordered to pay $354 in fines and have no contact with her victims or any other children under the age of 18 except for her biological children. She was ordered to participate in a sexual disorders counseling program.