Were you or a loved one sexually abused by Robert Goodlin, a longtime teacher in North Jersey? Our compassionate attorneys are here to help.
You have powerful legal options
Civil action may be possible
You pay us nothing unless we secure compensation
You are not alone. We believe you. Learn more in a free, confidential consultation.
24/7 Confidential Consultations
No teacher should be allowed to abuse his students.
— Brian Kent, Esq.
Mr. Kent is a partner at Laffey Bucci & Kent, LLP. As a former sex crimes prosecutor, Mr. Kent has worked with survivors of sexual abuse for his entire career. He now leads a team of former sex crimes prosecutors who only represent survivors of sex abuse, sexual assault and sex trafficking in civil cases. Mr. Kent is licensed to practice in Pennsylvania, New York, New Jersey, and Illinois.
A former teacher at the Joseph Battin School No. 4 in Elizabeth, New Jersey has pleaded guilty to the repeated sexual abuse of a student during the 1990s. Authorities say Robert Goodlin, 76, has been convicted on two counts of second-degree sexual assault. Goodlin taught at multiple schools in North Jersey, according to NorthJersey.com.
Legal Support For Victims Of Robert Goodlin
Were you or a loved one sexually abused by Robert Goodlin? You have powerful legal options. Our NJ sex abuse attorneys understand the painful emotions raised by sexual abuse. You may still be struggling to handle feelings of anger and shame, fear and depression. These are natural reactions to a terrible trauma. Our attorneys can help. Justice is possible. You may be eligible to file a civil lawsuit against Goodlin, along with the schools at which he taught.
Former New Jersey Teacher Accused Of Child Sexual Abuse
According to authorities, Robert Goodlin taught industrial technology at Joseph Battin School No. 4, during which time he abused a male student on repeated occasions between 1993 and 1998. Prosecutors say Goodlin assaulted the student at the victim's home, in Goodlin's vehicle and multiple times at Goodlin's cabin in West Milford.
In addition to teaching at Joseph Battin School No. 4, Goodlin taught industrial arts for about a decade at Secaucus High School, where he also coached track for one year. He also taught for at least a year in Cresskill. He taught an auto body class at Thomas Edison Career Academy in Elizabeth. He is currently a resident of Paramus.
Investigations led by NJ Advance Media show that several reports of abuse against Goodlin were communicated to officials at Joseph Battin School No. 4 at the time. Despite these incriminating reports, the teacher was allowed to resign quietly, then went on to substitute teach in several other school districts.
Goodlin Pleads Guilty To Sexual Abuse Charges
After his arrest, Goodlin was charged with first-degree aggravated sexual assault, second-degree sexual assault by force or coercion, third-degree aggravated criminal sexual contact, third-degree endangering the welfare of a child and fourth-degree criminal sexual contact.
He pleaded guilty on two counts of second-degree sexual assault in February 2019, admitting to have sexually abused at least two male students. The first victim was abused between the years of 1993 and 1998, while the second victim was abused from 2002 to 2003.
[]
keyboard_arrow_leftPrevious
Nextkeyboard_arrow_right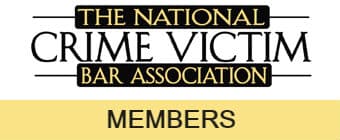 Civil Lawsuits Accuse New Jersey School Districts Of Negligence
Goodlin has faced legal action over his alleged misconduct since at least 2014. That year, a former student of Goodlin's filed a private civil lawsuit against the man, along with the Elizabeth school district. The suit against Goodlin ended successfully for the plaintiff. First, the school district settled its portion of the case in 2017 for around $600,000. Then, a jury for Union County ordered Goodlin to pay his victim a total of $1.15 million in compensation.
The lawsuit also brought additional victims to the fore. In the wake of news reports about the legal action, at least two other men stepped forward to accuse Goodlin of sexual abuse and file their own claims for compensation against the former teacher. Another lawsuit was filed in 2017 by a 50-year-old man who says Goodlin abused him at Secaucus High School in the 1980s. In his claim, the plaintiff accused Goodlin of showing him pornography, masturbating in front of him and trying to grope him.