Were you or a loved one abused by Steven Robert Deschler, a former track and field coach at Novato High School in Novato, California? Our dedicated personal injury attorneys are here to help.
You have powerful legal options
Trust our experienced attorneys to handle your case
You pay us nothing unless we secure compensation
We believe you. You are not alone. Learn more about your legal options in a free, confidential consultation.
24/7 Confidential Consultations
School officials must remain ever vigilant to stop dangerous sexual predators.
— Brian Kent, Esq.
"Experienced."

Brian treated us like family.
Abuse Guardian
Reviewed by
Grover K.
on .
A Novato High School track and field coach has been arrested and charged for sexual misconduct. Steven Robert Deschler is accused of maintaining an inappropriate sexual relationship with a student he coached. In February 2016, Deschler pleaded guilty to the charges and was sentenced to 90 days in jail, according to the Marin Independent Journal.
Legal Support For Victims Of Steven Robert Deschler
Were you or a loved one abused by Steven Deschler, a former track and field coach at Novato High School in Novato, California? You are not alone. Our dedicated attorneys are here to help. We believe you, and we believe you deserve justice.
We understand the powerful and painful emotions caused by sexual abuse. If you or a loved one were abused by Steven Deschler, you may still be struggling to process feelings of shock and anger, shame and fear. These are natural reactions to a terrible trauma. You don't have to go through this alone. Thanks to California's strong tradition of civil law, sexual assault survivors have a range of powerful legal options in civil court. We can help.
You may be eligible to pursue a private civil lawsuit, both against Deschler and the school where he worked. In light of the troubling allegations, our attorneys have opened a full investigation into Deschler's tenure as a track and field coach, including the misconduct he committed while at Novato High School.
Novato High Track Coach Arrested For Sexual Misconduct
Steven Robert Deschler was arrested on Thursday, July 3, 2015 at Oakland International Airport as he and his wife returned from a trip to Hawaii. He was booked at the Marin County Jail and charged with oral copulation with a minor, sexual penetration of a minor, communicating with a minor with intent to commit a specified sex offense, and arranging a meeting then meeting with a minor for the purpose of engaging in lewd and lascivious conduct.
According to police authorities, the Novato Police Department began an investigation into Deschler in June 2015 after the victim's mother discovered inappropriate text messages between the track coach and her daughter. All evidence suggested that the illicit sexual contact between Deschler and his student occurred in April 2015, several months before the victim graduated from high school. Reports suggest that Deschler and the student had sexual relations at multiple locations.
[]
keyboard_arrow_leftPrevious
Nextkeyboard_arrow_right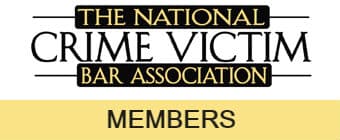 Meet Our Experienced Attorneys
AbuseGuardian.com is sponsored by a national network of experienced attorneys who have devoted their careers to protecting the rights of sexual assault survivors. To handle cases in California, our network has partnered with the compassionate legal professionals at Laffey, Bucci & Kent. The firm has over 40 years of combined trial experience.
Leading the firm's sexual assault and sexual abuse litigation team is Brian Kent, Esq., a former prosecutor for the Sex Crimes Unit of the Montgomery County District Attorney's Office. Our team is staffed by several former sex crimes prosecutors who have now turned to private practice in hopes of continuing their work to protect survivors.