Were you or a loved one abused by Thomas Scott, the former mayor and track coach in Granville, New York? Our dedicated personal injury attorneys are here to help. 
You are not alone. We believe you.
Over four decades of combined trial experience
You pay us nothing until we secure compensation
You have powerful legal options. Learn more in a free, confidential consultation.
24/7 Confidential Consultations
School children should never feel unsafe.
— Brian Kent, Esq.
"Excellent."

Working with Brian was a pleasure.
Abuse Guardian
Reviewed by
Jane I.
on .
A former mayor and track coach in Granville, New York has been charged for sexual misconduct. Authorities say Thomas Scott, 53, engaged in inappropriate behavior with underage boys. At least two boys who resided with Scott have come out to report misconduct against the Granville Central School District track coach, according to News10 ABC.
Legal Support For Victims Of Thomas Scott
Were you or a loved one sexually abused by Thomas Scott? The former Granville mayor and school district track coach has been convicted on charges of sexual misconduct with two teenage boys who lived at his home. If you or a loved one were abused, our experienced sexual abuse attorneys are here to help. You are not alone. We believe you.
Thanks to criminal prosecutors, Thomas Scott has been held accountable under the criminal justice system. Civil legal action may also be possible. Under New York's strong tradition of civil common law, sexual abuse survivors are empowered to pursue justice by filing private civil lawsuits. These lawsuits can be filed against the direct perpetrators of sexual abuse, as well as any additional third-party defendants, including schools and school districts, who enabled the abuse.
Your Rights Under New York Law
You may be entitled to significant financial compensation. In a private lawsuit, you can pursue financial damages to support your recovery. Our attorneys understand the powerful and painful range of emotions caused by sexual abuse. You may still be struggling to deal with feelings of anger and shame, depression and fear. These are natural reactions to a terrible trauma.
Please know that you did nothing wrong. This was not your fault. You are not to blame. There is every indication that Thomas Scott abused his position of trust and authority to commit inappropriate conduct with young boys. The only person who deserves blame is Thomas Scott. We believe that sexual abusers must be held to account for their heinous actions.
Former Granville Mayor, Track Coach Accused Of Misconduct
In 2017, Thomas Scott was charged on two counts of endangering the welfare of a child. He came under investigation after allegations emerged that he had attempted to peep through a bathroom door keyhole in order to watch a young boy shower. Authorities say the boy was not related to Scott, but was someone he had taken in to live in his residence.
[]
keyboard_arrow_leftPrevious
Nextkeyboard_arrow_right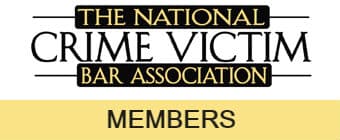 According to Washington County District Attorney Tony Jordan, the boy was also on a track team that Scott coached for the Granville Central School District. In a police interview, the alleged victim told officials that Scott would massage the buttocks and inner thighs of other boys on the track team, which would make them feel uncomfortable.
In November 2017, Scott pleaded guilty to one misdemeanor charge of endangering the welfare of a child. His conviction came in connection to alleged misconduct with two teenage boys occurring several years before his arrest. Authorities say the boys were between 13 and 16 years of age at the time of the misconduct. In exchange for his plea deal, Scott was sentenced to one-year conditional discharge and $1,000 in fines.
Thomas Scott served as Granville's mayor between 1999 and 2007. He also ran Scotties' convenience store for decades. The store closed in 2012, then reopened under new ownership. After his arrest, Scott reportedly moved to Ohio.