Were you or a loved one sexually abused by a Catholic priest, deacon or volunteer in California? Our experienced personal injury attorneys can help.
Stand up and raise your voice for change
Over 4 decades of combined trial experience
You pay nothing until we secure compensation
Learn more about your legal rights at no charge and no obligation. Just contact our dedicated legal team for a free consultation today.
24/7 Confidential Consultations
Survivors deserve a chance to tell their stories with confidence.
— Bobby Thompson, Esq.
Mr. Thompson is the managing partner of Thompson Law office. He was licensed to practice law in California in 2007. Mr. Thompson is a member of the San Francisco Trial Lawyers Association, Consumer Attorneys of California, American Association For Justice and the San Mateo Trial Lawyers Association. Mr. Thompson only represents survivor of sexual abuse and currently represent several children and adults who allege their sexual abuse or assault was caused by the negligence of others.
The Catholic Church is again embroiled in a nationwide sexual abuse scandal, as revelations from a damning Pennsylvania grand jury report continue to swirl. An exhaustive investigation of Church records in Pennsylvania has discovered evidence that Church officials and leaders continue to conceal sexual abuse allegations, empower dangerous predators and silence victims through backroom settlements. There is little reason to believe that the situation is any different in California, where sexual abuse survivors continue to step forward and allege claims of sexual abuse against Catholic priests, deacons and volunteers.
Clergy Sexual Abuse In California
In their pursuit of justice, many survivors over recent years have turned to the civil justice system, filing private civil lawsuits against individual priests, Church leaders and Catholic dioceses. In their lawsuits, survivors accuse Catholic officials of hiding sexual abuse reports from the secular authorities while maintaining a consistent policy to delude the public. These allegations have never been more important or troubling as they are now.
Were you or a loved one sexually abused by a Catholic priest, deacon, bishop or volunteer? Our experienced team of civil attorneys is here to help. You have powerful legal rights, both inside and outside of the criminal justice system. Despite relaxed criminal laws, many abusive priests will never face justice through the criminal justice system. Nor is there much hope that the Catholic leaders and dioceses responsible for concealing sexual abuse allegations will ever face criminal charges. These lawsuits are being carried out through the civil justice system, not the criminal justice system. Our dedicated attorneys represent survivors.
If you or a loved one were sexually abused by a Catholic priest in California, you have the right to pursue civil litigation against the responsible parties. That includes abusive priests themselves, as well as Church leaders who worked to hide the crimes, as well as the Catholic dioceses they oversaw. Please know that you are not alone. You did nothing wrong.
You Are Not Alone.
We believe you, and we believe your story deserves to be told. For decades, our experienced California personal injury attorneys have been helping sexual abuse survivors in their fight for justice. We've spoken to hundreds of clergy abuse survivors who felt that they were silenced by shame and embarrassment. The time for action is now. Across the country, thousands of sexual abuse survivors are standing up for the first time. You can join them.
California's powerful tradition of civil common law empowers survivors like you to pursue financial compensation on their own terms. This is your fight for justice. As a survivor of sexual violence, California allows you to demand accountability from the people and institutions that hurt you. You have the power to file a private civil lawsuit.
[]
keyboard_arrow_leftPrevious
Nextkeyboard_arrow_right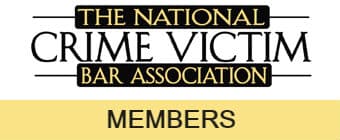 California Legislators Consider Statute Of Limitations
There has never been a better time to exert your rights. As we speak, California legislators are working to make it easier for sexual abuse survivors to step forward and pursue civil lawsuits. Legislators in the State Assembly are currently considering a bill that would open a new "window of justice" for claims of sexual abuse. If passed, the law would create a temporary time period during which survivors who were previously barred from filing suit due to the statute of limitations would again gain the right to file suit. There are also calls in California to extend the civil statute of limitations, which would allow survivors more time to file a lawsuit.
Nearly 950 Catholic Priests Accused Of Abuse In California
Meanwhile, the Catholic establishment in California has made notable moves toward greater transparency. At this point, most of the state's Catholic dioceses have released lists naming priests who have been the subject of "credible" sexual abuse allegations.
Below, you'll find a list of nearly 950 Catholic priests accused of sexual abuse in California, culled from the lists released by Catholic dioceses as well as independent attorney investigations. We've broken down the list by diocese; to skip straight to your area, click on one of the links below:
Diocese of Sacramento
Arthur A. Falvey - deceased
William C. Farrington - removed from ministry
Gunter Klingenbrunner - dismissed
Angelo C. Mariano - dismissed
James T. Monaghan - deceased
Charles J. Onorato - removed from ministry
Stephen E. Speciale - dismissed
Philip Sunseri - dismissed
Carlton E. Whitten - removed
William J. Wood - deceased
Diocese Of Oakland
Jeffrey N. Acebo - removed from ministry
Salvatore Billante, SDB
Thomas Duong Binh-Minh - removed from ministry
Robert Bravo, OP
Vincent I. Breen - deceased
Donald E. Broderson - deceased
Kenneth J. Cabral - deceased
Mario Cimmarrusti, OFM
James A. Clark - deceased
Edmond G. Cloutier - deceased
Hilary Cooper - removed from ministry
Virendra Coutts, SDB
Bernard Dabbene, SDB
Pearse P. Donovan - deceased
Donald Eagleson, CSC
Joseph Ferreira - deceased
Patrick Finnegan - deceased
J. Patrick Foley
George J. Francis - deceased
Robert E. Freitas - deceased
Joseph "Jesse" Gutierrez, FCS
Stephen M. Kiesle - laicized
Ronald J. Lagasse - excommunicated
Francisco Tarcisio Lanuevo - removed from ministry
Cornelius Pedraig Leehan, CSSR
Jerold Lindner, SJ
Gary M. Luiz, CPPS
Ruben Martinez, OMI
Daniel McLeod - deceased
James McSorley, OMI
John Moriarty, FCS
Lawrence O'Brien, CSC
William Odom-Green
Alexander Pinter
Robert F. Ponciroli - deceased
Richard Presenti, SDB
Arthur A Ribeiro - deceased
Raimond Rose, FCS
Anthony Slane, CSSR
Robert Van Handel, OFM
Francis Verngren, FCS
Stephen Whelan, SDB
Gordon Wilcox, CSC
Terrence Wong, SM
Archdiocese Of San Francisco
Peter G. Armstrong (Msgr.) - deceased
Rene Astruc - deceased
James W. Aylward - retired
Theodore Baquedano-Pech - removed from ministry
John B. Baud, SJ - deceased
Thomas Bettencourt - deceased
Salvatore Billante
William N. Bischoff - deceased
John "Jack" A. Bradley, SJ
James E. Braley - administrative leave
Robert Bravo
Vincent I. Breen - deceased
John J. Brown, SJ
Edward T. Burke, SJ - deceased
Francis Burris, SJ
Kenneth J. Cabral - retired
Francis W. Callan, SJ - deceased
Daniel E. Carter - active in ministry
Jose Chavarin - administrative leave; fled to Mexico
Edmond G. Cloutier - deceased
Jules M. Convert - deceased
Patrick J. Conway
Paul F. Corkery, SJ - deceased
Robert F. Corrigal - deceased
John A. Coughlin, SJ - deceased
Arthur M. Cunha - absent on leave
Sidney J. Custodio
Bernard Dabbene, SDB - deceased
Harold Danielson, SDB
Raymond A. Devlin, SJ - deceased
Joseph Dondero, SJ - deceased
Martin M. Donnelly, OP
Norman E. Donohue, SJ - deceased
Dominic W. Doyle - deceased
Francis E. Duffy, SJ - deceased
Charles J. Durkin (Msgr.) - deceased
Hal Ellis, SJ
Harold H. Ernsdorff, SJ - deceased
Mario Fabbri
Francis J. Fallert, SJ - deceased
Arthur A. Falvey, SJ - deceased
William C. Farrington, SJ
Joseph A. Ferrario - deceased
Joseph A. Ferreira - deceased
William J. Fletcher - deceased
Don D. Flickinger - retired
Francis J. Ford, OFM - deceased
James H. Gandrau - retired
Harold J. Greif, SJ - deceased
Henry G. Hargreaves, SJ - deceased
John Harrington, SJ
Arthur Harrison - deceased
John P. Heaney (Msgr.) - deceased
James P. Hurley, SJ - deceased
John F. Hurley, SJ - deceased
Gregory G. Ingels - absent on leave
James E. Jacobson, SJ
Austin P. Keegan
Daniel T. Keohane - absent on leave
Gordon L. Keys, SJ - deceased
David G. King, SJ - deceased
Leonard Kohlman, SJ - deceased
Laurent Largente - deceased
Leo Labbe
Alexander Larkin - retired
Jerome "Jerry" Leach - absent on leave
John P. "Jack" Leary, SJ
Cornelius Patrick Leehan, CSsR
Frederick A. Lenczycki
jErold W. Lindner, SJ
Paul H. Linssen, SJ - deceased
Segundo Llorente, SJ - deceased
Larry Lorenzoni, SDB - deceased
Ernest Martinez, SDB
John S. Maung - retired
Phillip E. McCrillis - deceased
John W. McDonald, SJ - deceased
Donald J. McGuire, SJ - deceased
William T. McIntyre, SJ - deceased
John P. McManus, SS - deceased
Bernard "Barney" F. McMeel, SJ - deceased
Gabriel L. Menager, SJ - deceased
Titian Jim Miani - retired
Robert Michele, CSP - retired
James T. Monaghan, SJ - deceased
Gerald / Gerard A. Morin, SJ - deceased
John Joseph Morse, SJ - deceased
George Moss - deceased
Guy Anthony Murnig
Cornelius K. Murphy, SJ - deceased
Stephen J. Muth
William S. Myers
Anthony Ngwumohaike
Leonel C. Noia - deceased
John O'Connor (Msgr.) - deceased
Thomas E. O'Rourke, SJ - deceased
Patrick O'Shea - absent on leave
Joseph Obersinner, SJ
Sylvester D. Penna, SJ - deceased
James E. Poole, SJ - retired
Richard Presenti, SDB
James E. Prindeville - deceased
Joseph T. Pritchard - deceased
Celestine Quinlan, OFM Cap. - deceased
Terrence Reilly, OP
Arthur A. "Arturo" Ribeiro - deceased
Miles O'Brient Riley - retired
Edmund J. Robinson, SJ - deceased
Charles A. Saalfeld, SJ - deceased
Carl A. Schipper - retired
John Schwartz, SJ
Noel Senevirante - deceased
John A. Sherlock
Anthony Slane, CSsR - deceased
Theodore J. St. Hilaire, SJ
Wellington "Brother Stan" J. Stanislaus, SJ
Thomas J. Sullivan, SJ - deceased
Jose Superiaso - imprisoned; deportation pending
Thomas H. Teczar - deceased
John R. Thatcher, SJ - deceased
Tom Thing, OFM
Joseph W. Thomas - deceased
Hernan Toro
Henry Trainor - retired
Kevin F. Tripp - absent on leave
John Vas, SDB
Francis Verngren, FSC - deceased
Emmerich Vogt, OP
John H. Wadeson, SVD
Gerald "Jerry" Wertz, SDB
Stephen Whelan, SDB
Carlton E. Whitten, SJ
John J. "Jack" Wood, SJ - deceased
Peter Yost, OP
Diocese Of Santa Rosa
Joseph Alzugaray - deceased
Carmelo Baltazar - deceased
Edward F. Beutner - deceased
Anthony Bolger - deceased
David Brusky - deceased
John Crews - retired
Kevin Dunne
Don Eagleson - deceased
Don D. Flickinger - retired
J. Patrick Foley
Francis "John" Ford - deceased
Ruben Garcia - deceased
Patrick Gleeson - deceased
Patrick A. Hannon - deceased
Austin Peter Keegan - removed from ministry
Michael E. Kelly - laicized
Don Kimball - deceased
Bruce Maxwell
Patrick McCabe - laicized
John A. Meenan - deceased
John Moriarty
Francis E. Neville - deceased
Mark O'Leary - removed from ministry
Vincent O'Neill - deceased
Francisco Javier Ochoa - deceased
Ted Oswald - deceased
Xavier Pallathuparambil - deceased
Thomas Parker - laicized
Daniel Polizzi - deceased
Celestine Quinlan - deceased
John Rogers - deceased
Anthony J. Ross - removed from ministry
Alfredo Sobalvarro
Gary Timmons - laicized
James Walsh - deceased
Bernie Ward - left priesthood
Ron Wiecek
Vincent A. Yzermans - deceased
Diocese Of Stockton
Francis Arakel
Lynn Richard Caffoe
James Cairs
Antonio Camacho
Mario Cimmarrusti
Didacus Clavell
Raymond A. Devlin
Murty M. Fahy
Theodore Feely
Julio Cesar Guarin-Sosa
Michael E. Kelly
Editho Mascardo
Antonio Munoz
Oliver Francis O'Grady
Oscar Pelaez
Eduardo Perez Torrez
Leo Suarez
Ferdinand Villalobos
Diocese Of San Jose
Rene Astruc, SJ - deceased
Arnold R. Beezer, SJ
Thomas Bettencourt - deceased
William N. Bischoff, SJ - deceased
John Joseph Brown, SJ - deceased
Francis C. Burrus, SJ
Francis W. Callan, SJ - deceased
Eugene Colosimo, SJ - deceased
Thomas E. Connolly, SJ
Jules M. Convert, SJ - deceased
Patrick J. Conway, SJ
Robert F. Corrigal, SJ - deceased
John A. Coughlin, SJ - deceased
Arnold L. Custer, SJ - deceased
Raymond Devlin, SJ - deceased
Dominic De Domenico, OP - ordered to prayer and penance
Norman E. Donohue, SJ - deceased
Joseph Dondero, SJ - deceased
Francis E. Duffy, SJ - deceased
Paul Duggan - deceased
Donald Eagleson, CSC - deceased
Milton Eggerling - deceased
Herold H. Ernsdorff, SJ - deceased
Francis J. Fallert, SJ - deceased
Arthur Falvey, SJ - deceased
Mark Falvey, SJ - deceased
William Farrington, SJ - removed from ministry
Augustine J. Ferretti, SJ - deceased
Don Flickinger - removed from ministry
Rene Gallant, SJ - deceased
Robert Gray - removed from ministry
Harold J. Greif, SJ - deceased
Henry G. Hargreaves, SJ - deceased
John S. Harrington, SJ - deceased
Bernard A. Harris, SJ - deceased
Arthur Harrison - deceased
James P. Hurley, SJ - deceased
John F. Hurley, SJ - deceased
James E. Jacobson, SJ - deceased
Walter Johnson, MM - deceased
Gordon L. Keys, SJ - deceased
David G. King, SJ - deceased
Leonard A. Kohlman, SJ - deceased
Laurent Largente - deceased
Alexander Larkin - removed from ministry
John Leary, SJ - deceased
Jerold W. Lindner, SJ
Paul Linssen, SJ - deceased
Angel Mariano, SJ - dismissed from religious order
Philip McCrillis - deceased
John W. McDonald, SJ - deceased
James M. McDonough, SJ - deceased
William T. McIntyre, SJ - deceased
Bernard F. McMeel, SJ - deceased
Gabriel Menager, SJ - deceased
John Ralph Moholy, SJ - deceased
James Monaghan, SJ - deceased
John Moniz, SJ - deceased
John J. Morse, SJ - deceased
George Moss - deceased
Cornelius K. Murphy, SJ - deceased
William J. Nash, SJ - deceased
Leonel Noia - deceased
Joseph L. Obersinner, SJ - deceased
Charles Onorato, SJ - removed from ministry
Thomas E. O'Rourke, SJ - deceased
Richard J. Pauson, SJ - deceased
Sylvester D. Penna, SJ - deceased
Anthony Pereira - removed from ministry
Eugene E. Pierre, SJ - deceased
James E. Poole, SJ - deceased
Joseph Pritchard - deceased
Edmund J. Robinson, SJ - deceased
Charles A. Saalfeld, SJ - deceased
Noel Senevirante - deceased
John Shepherd, SJ - deceased
Stephen Speciale, SJ - dismissed
Wellington Stanislaus, SJ - dismissed
Theodore St. Hilaire, SJ
Thomas Sullivan, SJ - deceased
Phil Sunseri, SJ - removed from ministry
Hernan Toro - retired
Gary Uhlenkott, SJ
Carlton Whitten, SJ - removed from ministry
William Wood, SJ - deceased
Diocese Of Fresno
John "Jack" A. Bradley
Tod D. Brown, Bp
Hermy Dave O. Ceniza
James Collins
Miguel Flores
Benjamin Gabriel
Louis Aloysius Garcia
Anthony G. Herdegen
Vincent A. O'Connell
Eric Swearingen
Diocese Of Monterey
Phillip Abinate - deceased
William G. Allison - deceased
Alberto Battagliola - deceased
Stuart B. Campbell
Raul Carvajal - removed from ministry
Marcos Capistran Chavira
Thomas Condon - deceased
Antonio Cortes - laicized
Edward Crews - deceased
Patrick Daly - deceased
Vincent Dwyer
Carlos Esquivel
Carl Faria - retired; removed from ministry
Edward Fitz-Henry - laicized
Luis Garcia
Juan Guillen
Edward Haskins - deceased
Manuel Jimenez
Gregory Kareta, OSC - deceased
Scott McCarthy - retired
Michael McDonald - deceased
Patrick McHugh - deceased
Albert Mengon
Gilbert Meyer - retired
Feliz Migliazzo - deceased
Charles Moore - deceased
Thomas Neary - deceased
Colman O'Connor - deceased
Joseph Pacheco
Joseph Sheehan, CSSSp - deceased
Rino Spada, CS - deceased
Paul R. Valdez - retired
John Velez - deceased
James Wisecaver, SM - deceased
Archdiocese Of Los Angeles
Ruben V. Abaya
Leonard A. Abercrombie - deceased
Nicolas Aguilar-Rivera - laicized
Arturo Ahumada - decease
Pierre Albalaa, MLM - removed from ministry
Joseph F. Alzugaray - deceased
David E. Anderson - deceased
Roger Anderson, OFM Cap.
Andreas Arias
Juan A. Arzube - deceased
Gregory Atherton, OSM
Edmund Austin, OFM
Delfin Babilonia - left archdiocese
 Michael Stephen Baker - incarcerated
Victor Balbin
Frederick R. Balak
Roberto Barco
Kevin P. Barmasse
Gaspar Bautista - removed from ministry
Christopher Berbena, OFM
Matthias A. Berumen
Honesto Bayranta Bismonte
Robert Boley, O.Carm.
Robert Bond - deceased
Leland Boyer - deceased
John Lawrence Brennan - deceased
Lawrence Brown, O.Carm.
Michael D. Buckley
Franklin James Buckman - removed from ministry
Ed Byrom
Honorato "Henry" Caboang - deceased
Samuel Charles Cabot, OFM
Lynn Richard Caffoe - deceased
James Cairns, CM
Stuart B. Campbell, OP - deceased
Juan Cano - removed from ministry
Cleve W. Carey - deceased
David Carriere, OFM
Michael J. Carroll - deceased
Edward J. Casey, SS.CC.
John Joseph Casey, CM - deceased
Michael Joseph Casey - deceased
Willebaldo Castro
Vincent V. Cavalli
Damien "Patrick" Chong - deceased
Gerald T. Chumik, OFM
Mario Cimmarrusti, OFM - deceased
John V. Coffield - deceased
Eugene J. Colosimo, SJ - deceased
Bernard Connelly, OFM - deceased
Ozias Bailey Cook - deceased
Andres S. Corral
John V. Cosgrove - deceased
Patrick J. Cotter
Richard T. Coughlin - removed from ministry
David Cousineau
Daniel J. Cremins
Sean Cronin
Angel Cruces - deceased
Jose Luis Cuevas - removed from ministry
Christopher Cunningham
Bernard Dabbene, SDB - deceased
Wallace J. Daley - deceased
Frank Luke Dalton, CFC - deceased
Harold Danielson, SDB
John H. Dawson
John P. Deady - deceased
Harold J. DeJonghe - deceased
Harold F. DeLisle
James Devaney, ST
William L. Diamond - deceased
Arwyn N. Diesta
Joseph B. DiPeri - deceased
Frederick Dittmar
Michael Son Trong Doan
Dan Dobbins
Edward J. Dober - retired
John B. Doherty - deceased
Rogers Doherty, SS.CC - deceased
James E. Dolan (Msgr.) - deceased
Jesus Jesse Dominguez
Martin M. Donnelly, OP
Thomas Dove, CSP - left archdiocese
Francis Dowd, C.Ss.R.
Thomas Duffin, CFC - deceased
Donald DuFour, CSP
Albert Joseph Duggan - deceased
Joseph Dunne
Kevin Dunne, OFM
Donald Duplessis, OSM
Sebastian Elanjimannil, SJ - left archdiocese
Thomas Patrick English (Msgr.) - deceased
Patrick Flannery - deceased
Fidel Rosas Flores
Vincent Stephen Flynn - deceased
Andrew Gabriel Encinas - on leave
Mark Epperson, SDB
Arthur A. Falvey, SJ - deceased
Mark A. Falvey, SJ - deceased
Clint Farabaugh, C.Pp.S. - deceased
Donald G. Farmer - laicized
John V. Farris, CM - deceased
Charles George Fatooh, SM (Msgr.)
Gerald Faue, OSB - deceased
Theodore W. Feely, OFM Conv. - deceased
John P. Feeney - laicized
Arthur "Arturo" N. Fernando
Walter Fernando - placed on leave
Gerald B. Fessard - laicized
James J. Fitzpatrick - deceased
Thomas Q. Fitzpatrick
George Foley, SS.CC. - deceased
James Michael Ford - deceased
Thomas C. Ford, CFC - deceased
Dominic T. Gaioni, SVD
George Michael Gallagher (Msgr.) - deceased
Jesus Garay
Cristobal Garcia, OP (Msgr.)
Peter E. Garcia (Msgr.) - deceased
Ramon Garcia - deceased
Richard Francis Garcia - left priesthood
Sergio Garcia - removed from ministry
Denis Ginty - deceased
Jose Mejia Gonzalez
David F. Granadino - on administrative leave
Philip L. Grill (Msgr.) - deceased
James Grimes - deceased
Matteo Guerrero
Roderic M. Guerrini - retired
George A. Gunst - deceased
Vincente M. Guzman - deceased
John Joseph Hackett - deceased
Clinton Vincent Hagenbach - deceased
Bernard Brian Hanley
Michael Joseph Haran - deceased
Paschal Hardy - deceased
Charles Harman - deceased
Michael A. Harris (Msgr.) - laicized
Richard A. Hartman - deceased
Thomas E. Havel, SM
Benjamin Hawkes (Msgr.) - deceased
Gerald Heather, OFM
Edward Henriques, OFM
Richard Allen Henry
Alfred Hernandez (Msgr.) - deceased
Raul Carvajal Hernandez - left archdiocese
Stephen C. Hernandez - retired
Patrick J. Hill - retired
Bertrand Horvath, OFM Conv.
Michael A. Hunt - deceased
John J. Hurley - deceased
Richard M. Hurley, CSC - deceased
Melvin James, SSC - removed from ministry
Joseph James, CMI
Luis Jaramillo, OFM Cap.
Tilak A. Jayawardene
Anthony Juarez, SDB
Robert Jesus Juarez - ordered to prayer and penance
David "Dave" E. Johnson, OFM
Stephen Kain, OFM
Gregory Kareta, OFM Conv. - deceased
Philip Kavanaugh
Christopher Kearney, OFM Cap.
Matthew H. Kelly - deceased
Patrick M. Kelly, SJ
John M. Kenney - deceased
John Killeen - deceased
Mary Joseph Killeen - deceased
Thomas F. King
Bruce J. Klikunas, OSM
Frank Kohlbeck
John Kohnke, O.Praem - deceased
Gustave "Gus" R. Krumm, OFM
Sylvio Lacar
Michael Lalor - deceased
Timothy Lane, CJ - removed from ministry
David LaPiere, OFM Cap.
Fergus Lawless, OFM Cap.
John P. Lenihan - laicized
Modesto Leon, CMF
Jerold W. Lindner, SJ
Theodore Llanos - deceased
Charles Loofborough, C.Ss.R.
Richard A. Loomis (Msgr.)
Fernando Lopez Lopez
Joseph Lopez, CMF - left priesthood
Larry Lorenzoni, SDB - deceased
Lawrence Joseph "LJ" Lovell, CMF - incarcerated
Denis Lyons - retired
Eugene MacSweeney - deceased
Cardinal Roger Mahony - retired
Eugene A. Maio, SJ
Brother Mark (First Name Unknown)
Thomas R. Marshall, CSP
James Aloysius Martin - retired
Ernest Martinez, SDB
Ruben D. Martinez, OMI
Richard M. Martini
Leonardo Mateo - deceased
Francisco Mateos, CM - deceased
Charles Patrick Mayer - on leave
Vincent McCabe - deceased
Forrest McDonald, OFM
Thomas McElhatton, OP - deceased
James McGloin, SM - deceased
Sean McGrath, SSC - deceased
Donald J. McGuire, SJ - deceased
Patrick McHugh - deceased
Martin McKeon, OFM - deceased
Patrick H. McNamara, SJ - deceased
John Paul Medvit, CFC - deceased
Jose J. Mendez, OAR
William P. Messenger - placed on leave
Louis L. Meyer, CSC
Titian Jim Miani, SDB - retired
George Michael Miller - retired
John D. Mitchell, CSP
Thomas J. Mohan - deceased
Vincent Molthen, C.Ss.R. - deceased
Alfred J. Monte, OSA - deceased
Michael Andre Moody, BSFC
Raymond D. Morales - removed from ministry
Ralph Murguia, SDB
Daniel J. Murray - administrative leave
Francis Murphy, SVD - deceased
Joseph L. Murphy, OMI - deceased
Anthony Ngwumohaike
James "Jim" Nickel, SS.CC. - deceased
Michael Stephen Nocita
Cyril Nwankwo, SSJ
John F. O'Byrne - deceased
Charles W. O'Carroll - deceased
Javier Ochoa, MSC - deceased
Donal P. O'Connor - retired
Patrick F. O'Dwyer (Msgr.) - deceased
James F. O'Grady - deceased
Mark O'Leary, OP
Martin O'Loghlen, SS.CC.
Samuel Orellana Mendoza
John Baptist Ormechea, CP
Thomas E. O'Rourke, SJ - deceased
Gary Pacheco, OFM
Mario Pacheco - removed from ministry
Ernest Paone - deceased
Michael P. Pecharich
Daniel P. Peck, OFM Conv.
Robert H. Peguero, OFM
Emmanuel Jimenez Pelayo
Amado Pena, Sch.P. - deceased
Francisco Javier Perez
James Person - on leave
Louis V. Pick - deceased
Joseph D. Pina - laicized
Gerald John Plesetz - laicized
Bernard Pleimann, SM
Stanislaus Poon - retired
Thomas A. Porter - laicized
Richard P. Presenti, SDB
Joseph Prochnow
Patrick Purcell, OP
Joseph Puthenkandam, CMI
John C. Quatannens - deceased
Eleuterio Ramos - deceased
Joseph Franklin Reagan, CSC
Patrick Reilly (Msgr.)
Terrence Reilly, OP
Nicholas Reina, SDB - removed from ministry
Loren Riebe
Efrain Rozo Rincon
James Richard Robinson - incarcerated
Ernest Rodie, CSC
Carlos Rene Rodriguez, CM
Michael M. Roebert
Donald Patrick Roemer
William Roper, CMF
Dorian G. Rowe - deceased
Andrew Roy - retired
George Neville Rucker - retired
John Ruhl, CM - removed from ministry
Joseph Francis Ryan - deceased
Thomas Ryan - deceased
Armando Salazar - deceased
John Anthony Salazar-Jimenez, Sch.P.
Gabriel Salinas, OAR - deceased
Jose Sanchez, LCMF - left archdiocese
Juan Francisco Sanchez, SDB
Manuel Ontiveros Sanchez (Msgr.) - retired
Lawrence Sandstrom, CSC
Juan "John" Santillan, Sch.P. - removed from ministry
Agnes Santomassimo - deceased
Richard Satterthwaite, CFC
Dominic Savino, O.Carm. - removed from ministry
Arulappan Savrianandam
Emmett Gilroy Schaller, OMI
Maurice Scheier, OFM
George M. Scott (Msgr.) - deceased
Louis Selmo, CSJ - deceased
Avdon (Audon) Serratos
Joe Sharkey, OSM
Joseph F. Sharpe - deceased
John Sheehan - retired
John Shepherd, RSJ - deceased
Gregory Sheridan (Msgr.) - deceased
Edward E. Shimmaly
Owen da Silva, OFM - deceased
Fidencio Simon Silva-Flores, M.Sp.S.
Francis (Raymond) E. Simon - deceased
Robert William Spader - deceased
Stephen Emmett Special, SJ
Matthew Michael Sprouffske, O.Carm. - deceased
Joseph Stadtfeld, CP - deceased
Louis G. Stallkamp - deceased
Thomas J. Sullivan, SJ - deceased
Carl Maurice Sutphin - retired
Joseph Tacderas
Santiago L. Tamayo - deceased
Lukas Bao Teluma, SVD
Raymond (Jose) Tepe - deceased
Michael Terra
Matthew J. Thompson - deceased
Vance Thorne, SVD - deceased
Sebastian Altamirano Torres - left archdiocese
Carl D. Tresler - removed from ministry
Leo Tubbs, OP - left archdiocese
Valentine Tugade
Jerome Turba - on leave
Jose I. Ugarte
Robert Van Handel, OFM
Christian Van Liefde (Msgr.) - administrative leave
Vincent Van ter Toolen - deceased
Pedro Vasquez, OFM
John Verhart, SDB
Henry Xavier Vetter, CP - deceased
Gillmero Nemoria Villa Gomez - retired
Ernesto Corral Villaroya (Msgr.) - deceased
William S. Vista - deceased
Rudolph Vorisek, CSP - deceased
John H. Wadeson, SVD
James Joseph Walsh - deceased
Bernard Waltos, OFM Conv. - deceased
A. Thomas Warren - deceased
Francis J. Weber - deceased
Wilfred Weitz - deceased
Michael Edwin Wempe - retired
William C. Wert, O.Carm. - incarcerated
Carleton E. Whitten, SJ
John W. Wishard - retired
Philip Mark Wolfe, OFM - deceased
G. Patrick Ziemann - deceased
Luke Zimmer, SS.CC. - deceased
Diocese Of Orange
Andrew Christian Andersen
Sofronio A. Aranda
Gregory Atherton, OSM
Lawrence J. Baird (Msgr.)
Tod D. Brown
Michael D. Buckley
Franklin (Frank) Buckman
Lynn Richard Caffoe
Stuart B. Campbell, OP
Santino Casimano
John V. Coffield
Richard T. Coughlin
Wallace J. Daley
Edito "Ed" Amora
John P. Deady
Harold "Harry" J. DeJonghe
Richard Delahunty
John B. Doherty
Albert Joseph Duggan
Donald Duplessis, OSM
Sinon F. Falvey
John J.C. Feeney
Arthur (Arturo) N. Fernando
Robert C. Foley
James Michael Ford
Peter E. Garcia (Msgr.)
James Grimes
George A. Gunst
Michael A. Harris
Richard A. Hartman
Jerome M. Henson, OP
Patrick J. Hill
Bertrand "Bert" W. Horvath, OFM Conv.
Edgardo (Edgar) Arrunataegui Jimenez
John M. Kenney
Bruce J. Klikunas, OSM
Gustave "Gus" R. Krumm, oFM
David LaPierre, OFM Cap.
John Peter Lenihan
Theodore Llanos
John "Jack" W. Lord
Denis Lyons
Alexander Manville, OFM
Patrick J. McHugh
Jose J. Mendez, OAR
Thomas Joseph Mohan
Daniel J. Murray (Msgr.)
Dominic Hoa Nguyen
Donal P. O'Connor
Patrick F. O'Dwyer (Msgr.)
Patrick J. O'Keeffe
Gary Pacheco, OFM
Michael P. Pecharich
Henry Perez, SM
Louis V. Pick
John Gordon Pillon
Gerald John Plesetz
Timothy "Tim" Ramaekers
Luis Eduardo Ramirez, OAR
Eleuterio V. Ramos
John "Jack" E. Ruhl, CM
Cesar M. Salazar
Joseph "Joe" Sharkey, OSM
Joseph F. Sharpe
John A. Sheahan
Louis G. Stallkamp
Gerardo Jarencio Tanilong (Msgr.)
Christian Van Liefde (Msgr.)
Siegfried Francis Widera
Philip Mark Wolfe, OFM
G. Patrick Ziemann (Bishop)
Diocese Of San Bernardino
Edito "Ed" Amora
Saul Ayala - removed from ministry
Edward L. Ball, MSC - deceased
Robert Barco - removed from ministry
John Beatty
Joseph G. Bell, OSB - deceased
Gustavo Benson - removed from ministry
James T. Booth (Msgr.) - deceased
Peadar "Peter" Brennan
Michael Bucaro - removed from ministry
Robert Buchanan - retired
Stuart B. Campbell, OP - deceased
Peter Covas - deceased
James Creaton - deceased
John Joseph Daly - deceased
Daniel De Dominicis, CSSP - deceased
Luis Eugene De Francisco - deceased
Robert A. De Otero
Jesus Dominguez - removed from ministry
Robert J. Donat - removed from ministry
Donald F. Doxie - deceased
Brent I. Eagen (Msgr.) - deceased
Raymond Clifton Etienne, SVD - deceased
Theodore Feely, OFM Conv. - deceased
Joseph Fertal, SVD - removed from ministry
Herman Francis Flynn, C.S.Sp. - deceased
Dominic T. Gaioni, SVD - removed from ministry
Rudolph Galindo
James A. Ganahl - deceased
Ruben Garcia - deceased
Anthony Martinez Garduno
Rudi Gil, O.Ss.T. - removed from ministry
Paul Gill - retired
J. Ernest Hayes - deceased
John Haberthier - deceased
Michael Higgins (Msgr.) - deceased
Joseph Jablonski, MSC - removed from ministry
Gregory Kareta, OFM - deceased
Patrick J. Kearney (Msgr.) - deceased
John Charles Keith - deceased
Timothy F. Keppel, CR - removed from ministry
Adalbert "Albert" J. Kowalczyk, CR
William Armstrong Kraft (Msgr.) - deceased
Robert E. Kurilec - retired
Lawrence Kurlandski, CR - deceased
Peter H. Luque - deceased
Maximiliano Gomez Macouzet
Michael Victor Marron - deceased
Peter McCormick, SP
Malachy M. McGinn - deceased
Paul J. McLaughlin - retired
Mark "Marcel" Medaer, CICM - deceased
Howard F. Melzer, SCJ - deceased
Thomas Moloney - deceased
Paul Nguyen - left diocese
Robert Daniel Nikliborc - deceased
Joseph R. Nunez - deceased
Michael O'Connor - deceased
Michael Raymond O'Donohoe - deceased
Patrick J. O'Keeffe - laicized
Louis G. Perreault, CSSP - removed from ministry
Daniel Polizzi - deceased
Ponciano M. Ramos, SVD - removed from ministry
Terrence Reilly, OP - deceased
Franz Robier - deceased
Anthony "Edward" Rodrigue - deceased
Carlos Rene Rodriguez, C.M. - removed from ministry
Joseph "Jose" Rossell - deceased
Charles H. Rourke - deceased
William R. Savord - deceased
John A. Schmitz - deceased
Paul R. Shanley - removed from ministry; incarcerated
Gregory Sierra Sheridan (Msgr.) - deceased
Frank A. Sierra, SF - deceased
Fidencio Simon Silva-Flores, M.S.p.S. - removed from ministry
William D. Spain (Msgr.) - deceased
James F. Stauber - deceased
Esteban Trujillo, OSA - removed from ministry
Victor Uboldi - deceased
William Valverde, DS
Barry E. Vinyard - retired
Bernard Waltos, OFM Conv. - deceased
Diocese Of San Diego
Carmelo Baltazar - deceased
John Beatty - deceased
Franklyn Becker - removed from ministry
Gustavo Benson
James T. Booth - laicized
Sister Bridgette
Robert Buchanan
Jose Chavarin - left diocese
James H. Cotter - deceased
Peter Covas - deceased
Nelson Damasco - deceased
John Joseph Daly
Edito d'Amora
Luis Eugene De Francisco
Donald F. Doxie - deceased
I. Brent Eagen
Simeon (Samuel) Engl - deceased
Raymond Etienne - deceased
Herman Francis Flynn - deceased
James Patrick Foley - retired
Michael French - deceased
Rudolph Galindo - deceased
James A. Ganahl - deceased
Paul Gill - removed from ministry
Maximiliano Gomez - deceased
Michael Higgins
Gary Michael Holtey
Richard Houck - deceased
Patrick J. Hughes
John Charles Keith - deceased
Robert S. Koerner - deceased
Adalbert J. Kowalczyk - deceased
William Armstrong Kraft - deceased
Lawrence Kurlandski
George Lally
Justin Langille - removed from ministry
Peter Lugue - deceased
Michael Victor Marron - deceased
Peter Joseph Marron - deceased
Malachy M. McGinn - deceased
Patrick Carl McNamara
Mark Medaer - deceased
Ricardo Mejia - deceased
Thomas Moloney - deceased
Paolino Montagna - deceased
Robert Nikiliborc - deceased
Patrick J. O'Keeffe - laicized
Emmanuel Omemaga
Daniel Polizzi - deceased
Nicholas Reveles
Franz Robier - deceased
Edward Anthony Rodrigue - deceased
David Roll - removed from ministry
Joseph (Jose) Rossell - deceased
Willam R. Savord - deceased
Gregory Sierra Sheridan - deceased
Frank Sierra - removed from ministry
William D. Spain - deceased
Matthew J. Thompson - deceased
Victor Uboldi - deceased
William Valverde - left active ministry
Barry Vinyard - removed from ministry