Were you or a loved one sexually abused by a Catholic priest, deacon or volunteer in Indiana? Our experienced personal injury attorneys are here to help. Some survivors may be eligible to secure financial compensation by filing a private civil lawsuit.
Stand up and pursue justice on your own terms
You owe us nothing until we secure compensation
Free, confidential legal consultations
We can help you. Trust our attorneys to handle your case. Learn more about your legal options in a free consultation today.
24/7 Confidential Consultations
We stand with sexual abuse survivors. We believe you.
— Brian Kent, Esq.
"Thank you."

Brian's team handled our claim with the utmost professionalism.
Abuse Guardians
Reviewed by
Jia S.
on .
Fifteen years after the Boston Globe broke the world-shaking child sexual abuse scandal in the Boston Archdiocese, the Catholic Church is again facing a sex abuse crisis of epic proportions. A new grand jury report released by Pennsylvania's attorney general has placed a new spotlight on the system sexual abuse of children within the Catholic Church.
Clergy Sexual Abuse In Indiana
Were you or a loved one sexually abused by a Catholic priest, deacon or volunteer in Indiana? Our experienced Indiana sexual abuse attorneys are here to help. In recent months, thousands of sexual abuse survivors have come forward to report historical cases of abuse against Catholic priests and volunteers across the country, including Indiana. In their pursuit for justice, a number of these survivors have chosen to file private civil lawsuits.
In the civil justice systems, survivors and their loved ones have the right to file private, individual lawsuits against Catholic Church leaders and individual Catholic parishes. In many cases, survivors accuse the Church of concealing sexual abuse allegations from the authorities, protecting dangerous predators and silencing victims.
Were you abused in the Catholic Church? Our dedicated legal team is here to help. We believe, and we believe your story matters. We understand how difficult this must be for you. Sexual abuse can cause a range of powerful and painful emotions, from anger and shame to depression and embarrassment. These are normal reactions. You are not alone.
Something terrible happened to you. It wasn't your fault. You did nothing wrong. What happened to you is inexcusable. You may have been violated by someone you trusted to have your best interests at heart. Abuse does not have to define your life. Closure is possible, as is recovery. Thanks to Indiana's strong tradition of civil common law, survivors and their families are empowered to pursue justice. You can fight back on your own terms.
You Are Not Alone.
As a survivor of clergy sex abuse, you have powerful legal rights under Indiana's legal system, both inside and outside of the criminal justice system. In light of what was done to you, you may have the right to pursue a private civil lawsuit against the diocese in which you were abused. In many of these cases, leaders for Catholic dioceses concealed evidence of sexual abuse from the secular authorities, discouraging investigations to protect their own reputations and the reputations of abusive priests.
Indiana's Catholic establishment has been accused of empowering dangerous sexual predators and silencing survivors. Thanks to the Pennsylvania grand jury report and other evidence, it's clear that the Catholic Church throughout the country has followed a consistent and callous policy of concealing sexual abuse from the public.
For many survivors, financial compensation may be available. Unfortunately, due to Indiana's criminal statute of limitations, many abusive priests in the state will never be brought to justice. Just as important, there is little hope that Indiana's Catholic establishment - the dioceses and Church leaders who have enabled sexual abuse for decades - will ever face punishment within the criminal justice system.
Most often, these are cases of negligence, and negligence is the province of the civil justice system. The civil justice system offers hundreds of Indiana survivors an alternative avenue to see justice done. In a private civil lawsuit, individual plaintiffs take the lead, pursuing accountability and financial compensation on their own terms. This is your lawsuit; it's not governed by criminal prosecutors with their own interests in mind.
[]
keyboard_arrow_leftPrevious
Nextkeyboard_arrow_right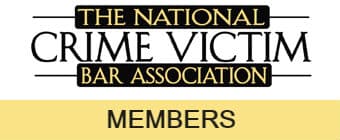 Catholic Church Struggles In Face Of Sex Abuse Scandal
A landmark report on priest sexual abuse has confirmed much of what survivors and advocates already believed about the Church's decades-old effort to conceal the reality of sexual abuse within the Church from the public and prosecutors. In 2018, Pennsylvania's attorney general published the results of a grand jury investigation into Catholic sexual abuse within Pennsylvania's dioceses, a report that named over 300 priests who had been credibly accused of molesting children. The list represented over 1,000 victims.
There is little reason to believe that things are much different in Indiana, where survivors have already stepped out of the shadows to report historical cases of sexual abuse by Catholic priests. Across the state, survivors are taking to the civil justice system, filing private civil lawsuits against dioceses from Lake Charles to Indianapolis.
In a new lawsuit filed in March, three men have sued the Diocese of Lafayette, saying a priest at Brebeuf Jesuit Preparatory School in Indianapolis molested them as children and the Diocese worked to cover it up. The lawsuit has led even more men to come forward alleging abuse by Father James Grear, who served as an English teacher and dean of students at the Jesuit school. Similar allegations have emerged from other dioceses in Indiana.
Thanks to these and other developments, Indiana's Catholic dioceses have been forced to move toward increased transparency. In an attempt to stave off public pressure, the Catholic leadership in Indiana has begun to publish lists naming accused sex abusers.
Over 100 Catholic Priests Named By Indiana Dioceses
Below, you'll find a full list of all of the priests who have been named as sexual abusers by Indiana's Catholic dioceses. These are men who have been the subject of "credible" sexual abuse allegations in the past. Many are now deceased. We've organized our lists by diocese. You can jump straight to your diocese by clicking one of the links below:
Diocese Of Indianapolis
William Leroy Blackwell - deceased
Edward Theodore Bockhold - deceased
Conrad Louis Cambron - resigned from priesthood
Jeffrey James Charlton - resigned from priesthood
Samuel Thomas Curry - deceased
Albert Vincent Deery - deceased
Jack F. Emrich - removed from minsitry
Donald J. Evrard - removed from ministry; deceased
Brennan Harris, OFM - removed from ministry; deceased
Micheal Howard Kelley - removed from ministry
Bernard Knoth, SJ - removed from ministry
Joseph Stanley Kos - deceased
Laurence Michael Lynch - resigned from ministry; deceased
John S. Maung - removed from ministry
Harold E. Monroe - removed from ministry
Eugene Jack Okon - resigned from ministry; deceased
Donald O'Shaughnessy, SJ - removed from ministry; deceased
Roman Pfalzer, OFM - removed from ministry; deceased
Frederick Adam Schmitt - deceased
John Bernard Shoettelkotte - removed from ministry
Myles Hale Patrick Smith - removed from ministry; deceased
Jonathan Lovill Stewart - removed from ministry
Diocese Of Lafayette
Joseph Alexander - removed from ministry
Jules Arceneaux - removed from ministry
Susai Arul - resigned from ministry; deceased
Stanley Begnaud - retired; deceased
Michael Benedict - retired; deceased
Lester Breaux (Deacon) - resigned; deceased
David Broussard - removed from ministry
Willis Broussard (Deacon) - resigned
J. Richard Chachere - resigned; deceased
David Anderson Coupar - resigned
Herbert de Launay - removed from ministry
John deLeeuw - removed from ministry; deceased
Michael DesJardins - resigned
John Anthony Engbers - deceased
Ronald Lane Fontenot - resigned; deceased
Leonard J. Freyou (Deacon) - deceased
Gilbert John Gauthe - removed from ministry
Aldeo Fernand Gilbert - resigned; deceased
Michael Guidry - removed from ministry
Louis Hanemann (Deacon) - removed from ministry
Lloyd Hebert - removed from ministry; deceased
Michael Herpin - removed from ministry
Marshall Larriviere - removed from ministry; deceased
Robert Limoges - removed from ministry
Keith Anthony Potier - resigned; deceased
David Primeaux - removed from ministry; deceased
Valerie Pullman - removed from ministry; deceased
Harry Quick - resigned from ministry; deceased
Richard Rieboldt - removed from ministry
Robie Robichaux - removed from ministry
Gerard Smit - removed from ministry
Jean Toussaint - deceased
Adrian Walter Van Hal - deceased
Cornelius Van Merrianboer - deceased
Rosaire Veilleux - resigned; deceased
Charles Zaunbrecher - retired; deceased
Diocese Of Evansville
Michael Allen - not in public ministry
John Breidenbach - not in public ministry
James Clements - removed from ministry; deceased
Wilfred Englert - removed from ministry
Warren Heitz, OSB - removed from ministry
Mark Kurzendoerfer - removed from ministry
Othmar Schroeder - deceased
Richard Wildeman - removed from ministry
Jean Vogler - retired
Robert Woerdeman, OSB - laicized; deceased
Diocese Of Fort Wayne-South Bend
James Blume - incarcerated
Michael Buescher - removed from ministry
Brian Carsten - removed from ministry
William Ehrman - deceased
William Gieranowski - deceased
John Gillig - removed from ministry
Gabriel Hernandez - removed from ministry
Edward Krason - removed from ministry
Paul LeBrun, CSC - removed from ministry
Thomas Lombardi - removed from ministry
Robert Mahoney - removed from ministry
Elden Miller - removed from ministry
Michael Paquet, OSC - removed from ministry
Edward O. Paquette - removed from ministry
Cornelius Ryan, CSC - removed from ministry
James Seculoff - removed from ministry
Richard Stieglitz - removed from ministry
Richard Thompson - removed from ministry; deceased
James Trepanier, CSC - removed from ministry
Diocese Of Gary
Joseph Buczyna - deceased
Terrence Chase - removed from ministry
Richard Emerson - laicized
Don Grass - removed from ministry; deceased
Julian Jercha - deceased
Louis Jeziorski - deceased
George Kavungal - removed from ministry
Ambrose McGinnity - removed from ministry; deceased
Stanley Staniszewski - removed from ministry; deceased
Stephen Varga - deceased