If you or a loved one were sexually abused by a Pennsylvania Catholic priest, our experienced personal injury attorneys are here to help. Hundreds of survivors could be eligible to file suit.
40+ years of combined trial experience
Millions recovered in financial compensation
You owe us nothing until we secure damages
You are not alone. Contact our compassionate sexual abuse attorneys today for a free legal consultation.
24/7 Confidential Consultations
Sexual assault survivors deserve to be heard.
— Brian Kent, Esq.
"Honest & Experienced."

Brian and his team treated me like family.
Abuse Guardian
Reviewed by
Claire F.
on .
The Catholic Church has once again been rocked by claims of widespread sexual abuse.
In a new landmark report, breathtaking in its scope and troubling in its allegations, a grand jury convened in Pennsylvania documents the systemic sexual exploitation of young boys and girls at the hands of priests and lay members of the Church.
Attorneys Launch Pennsylvania Church Sex Abuse Investigation
Were you or a loved one sexually abused by a priest in Pennsylvania? You are not alone. There is substantial evidence to suggest that high-level leaders in the Church have concealed numerous cases of sexual abuse from the police and lawmakers. The cover-up goes back over 7 decades.
In light of these damning revelations, our compassionate team of sexual abuse attorneys are standing up for survivors. We believe that hundreds of sexual abuse survivors in Pennsylvania may be eligible to file their own private lawsuits against the Catholic Church.
Catholic Priests Under Investigation
Our investigation is focused on the following Pennsylvania priests and laymen:
If you or a loved one have information relevant to our investigation, we urge you to reach out to our dedicated legal team to learn more. You did nothing wrong. We believe you.
[]
keyboard_arrow_leftPrevious
Nextkeyboard_arrow_right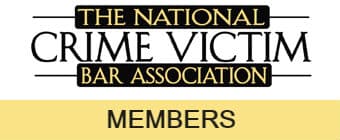 Grand Jury Report Opens New Sexual Abuse Controversy
The grand jury's report, announced by Attorney General Josh Shapiro on August 14, 2018, is the culmination of an 18-month investigation. It represents the largest investigation into sexual abuse within the Catholic Church ever conducted in American history.
In line with previous reports, the grand jury's findings point a damning spotlight on the manner in which leaders of the Catholic Church handle sexual abuse complaints and allegations. Through 1,400 pages, the grand jury describes numerous horrific allegations of sexual abuse.
Catholic Church Concealed Sexual Abuse Complaints For Decades
The report is difficult to read, not only because it explains in painstaking detail the perverse lengths to which Catholic priests can go in victimizing their parishioners.
Even more troubling is the way in which prominent Church leaders appear to have covered up this widespread sexual abuse, protecting pedophile priests, silencing victims through coercion and secret settlements and misleading secular authorities.
"They Hid It All"
"They hid it all," the report reads, describing the conduct of Pennsylvania's Catholic dioceses. Not only were priests raping and molesting little boys and girls, but the Church actively hid the situation from the police and lawmakers.
"We heard the testimony of dozens of witnesses concerning clergy sex abuse. We subpoenaed, and reviewed, half a million pages of internal diocesan documents. They contained credible allegations against over three hundreds predator priests. Over one thousand child victims were identifiable, from the church's own records. We believe that the real number -- of children whose records were lost, or who were afraid to come forward -- is in the thousands."
It is not too much to say that the grand jurors found evidence of a massive sexual abuse cover-up within Pennsylvania's Catholic Church. About the pedophile priests, much has been written, but nothing more can be said. The grand jury report lists 301 named priests who became the subject of credible sexual abuse complaints, alongside over 1,000 identifiable victims.
Church Tolerated Abuse, Protected Pedophiles
Concerns about these priests were raised early and often with Church leaders. Survivors stepped forward; many were bullied into silence, others were paid hush money.
Despite the allegations against them, many of the priests were promoted to higher positions of authority. Some went on to lead the Church on influential matters of canon law. Their crimes were hidden. The shame and fear and rage they caused were swept under the rug.
"Another priest confessed to anal and oral rape of at least 15 boys, as young as seven years old. The bishop later met with the abuser to commend him as 'a person of candor and sincerity,' and to compliment him 'for the progress he has made' in controlling his 'addiction.' When the abuser was finally removed from the priesthood years later, the bishop ordered the parish not to say why; 'nothing else need be noted.' "
The report pertains to six of Pennsylvania's eight Catholic dioceses, including the dioceses of:
Allentown
Erie
Greensburg
Harrisburg
Pittsburgh
Scranton
The sexual abuse scandal is not limited to any one of these dioceses. The grand jury report found evidence of systemic sexual abuse and concealment throughout every diocese that was investigated, from Allentown to Scranton.
No Catholic Dioceses Free Of Abuse In Pennsylvania
Pennsylvania is actually home to eight Catholic dioceses. The dioceses of Philadelphia and Altoona-Johnstown were the subject of two previous grand jury investigations. Both investigations came to a similar, horrific conclusion, finding that sexual abuse was rampant throughout the dioceses of Philadelphia and Altoona-Johnstown.
As in the new grand jury report, these two prior reports found substantial evidence that Church leaders for the Philadelphia and Altoona-Johnstown dioceses took extensive steps to conceal sexual abuse reports, silence abuse survivors and evade the scrutiny of secular authorities.
New Statute Of Limitations Law Could Open Door To Sexual Abuse Survivor Lawsuits
It is uncertain whether or not these priests will see justice. Many of the allegations documented in the report go back decades; some are over 70 years old. As a result, many of the claims are outside of the statute of limitations, a state-level law that limits the amount of time sexual abuse survivors have to press charges or file a private lawsuit.
There are two statutes of limitations at issue in Pennsylvania, a criminal law and a civil law. The criminal law, which restricts the amount of time in which survivors can press criminal charges, currently allows survivors to come forward until the age of 50. Civil lawsuits, which would seek to hold individual priests, Church leaders and the Church itself accountable for financial damages, are bound by a far-stricter statute of limitations. As currently written, Pennsylvania's civil statute of limitations provides survivors until their 30th birthday to file suit.
Extending The Statute Of Limitations
Change may be on the way, however. Inspired directly by the grand jury report, a bill currently under consideration in Pennsylvania's House of Representatives would eliminate the criminal statute of limitations and extend the civil statute of limitations to a survivor's 50th birthday.
Opening A "Window Of Justice"
An additional measure would open a temporary "window of justice," in which survivors with historical complaints from the past would again be allowed to step forward and press their claims in court. This would present a major opportunity for sexual abuse survivors.
In the coming months, it may be possible for sexual abuse survivors who were abused decades ago to come forward and file their own private lawsuits for compensation.
Survivors Can Step Forward With Confidence
In light of these major developments, our experienced personal injury attorneys have opened a full investigation into sexual assault complaints against Catholic priests in Pennsylvania. Our attorneys are currently investigating multiple claims of sexual abuse against priests, both those still living and those who have passed away. Your eligibility to file a claim against the Catholic dioceses of Pennsylvania is not limited by the death of a pedophile priest.
We believe that, through our lawsuits, the Catholic Church should be made to compensate sexual abuse survivors. The time for silence has come and gone. The Pennsylvania grand jury report has given new voice to survivors, most of whom have languished in the shadows for years. Now, a new opportunity may be on the horizon.
We believe you, and we believe your story deserves to be told. Learn more about your legal options in a free, confidential consultation. You can find more information about your rights at no charge and no obligation. We are here to help.


Pennsylvania Catholic Church Sexual Abuse Updates
By
Brian Kent
Pennsylvania's grand jury report on child sexual abuse in the Catholic Church has sparked a national movement for transparency and change. Find the latest developments and updates here in our news section.
October 12, 2018 - In Wake Of Clergy Sex Abuse Report, Pennsylvania AG Pushes For Change In Legal Time Limit
Pennsylvania Attorney General Josh Shapiro has joined some sex abuse survivors and advocates in calling for an end to the State's statute of limitations on child sexual abuse crimes, according to NBC10. Pennsylvania made history in August by publishing the results of a two-year grand jury investigation into sexual abuse within the Catholic Church. The report identified over 1,000 child abuse victims, but many of their cases are barred by a law, the statute of limitations, that restricts the amount of time survivors have to file suit.
In a press conference held on October 12, 2018, Attorney General Shapiro made his position clear, urging lawmakers in the Pennsylvania Senate to take action. "I want to be clear," Shapiro said, "we unearthed an organized criminal enterprise here in Pennsylvania. For now, they got away with some of it."
Shapiro says that eliminating the statute of limitations for civil cases is "fair, right and just." He's pushing Senate Republicans, who have balked at a proposed rule change, to move forward. Pennsylvania's House of Representatives has already voted in favor of reform, affirming a bill that would open a two-year window for cases based on historical sexual abuse claims.