Were you or a loved one sexually abused by Armand Garcia, a Catholic priest in the Philadelphia area? Our compassionate sexual abuse attorneys are here to help.
Over four decades of combined trial experience
Millions recovered in financial compensation
You pay us nothing until we recover damages
You are not alone. We can protect your rights. Learn more about your legal options in a free, confidential consultation.
24/7 Confidential Consultations
The Catholic Church can no longer be allowed to conceal sexual abuse.
— Brian Kent, Esq.
"Excellent Lawyers."


I feel like Brian treated us as family.
Abuse Guardian
Reviewed by
Callie B.
on
.
A priest at St. Martin of Tours Church in Philadelphia, Pennsylvania has been arrested for the sexual abuse of a child. Armand Garcia, 49, was taken into custody on Monday, March 4, 2019 and charged with rape, sexual abuse and corruption of minors.
Legal Support For Victims Of Armand Garcia
Were you or a loved one sexually abused by Armand Garcia, a priest who served at parishes throughout the Philadelphia area between 2005 and 2017? Our dedicated personal injury attorneys are here to help. You are not alone. We believe you.
Pursuing A Civil Lawsuit
As a survivor of sexual misconduct, you have powerful legal options. Thanks to Pennsylvania's strong tradition of civil law, you may have the right to pursue a private civil lawsuit against Garcia and Philadelphia's Catholic establishment. In a civil lawsuit, you can pursue valuable financial compensation to support your recovery.
Our attorneys understand the painful and distressing emotions raised by sexual abuse. You may be struggling to deal with feelings of anger and shame, depression and embarrassment. Please know that you did nothing wrong. This was not your fault. You were taken advantage of by someone entrusted to care for you, both materially and spiritually. This is a terrible crime.
We believe that you deserve justice. While Armand Garcia is currently being held to account through the criminal justice system, civil action may also be possible. At the moment, neither Garcia's supervisors nor the Archdiocese of Philadelphia have been held accountable. We believe these additional parties should be held responsible for the alleged abuse of Armand Garcia.
Philadelphia Priest Accused Of Rape
Garcia was placed on administrative leave from St. Martin of Tours Church in March 2018 during the police investigation of a child sexual abuse allegation. He is accused of having raped a teenage altar girl during his former assignment at Immaculate Heart Parish in Roxborough. Investigators believe Garcia was sexually intimate with the girl when she was 16 years old. According to the authorities, Garcia plied the altar girl with alcohol and marijuana during sexual encounters taking place over the course of several years.
[]
keyboard_arrow_leftPrevious
Nextkeyboard_arrow_right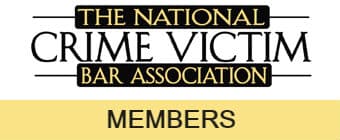 Police say the girl came forward in 2017 after Garcia was transferred from Immaculate Heart to St. Martin of Tours in Summerdale. The specific charge of rape with which he has been charged relates to an alleged incident in August 2014, court records show, but the abuse is alleged to have taken place continuously between 2014 and 2017.
Lawyers Representing Victims of Clergy Sex Abuse
Archdiocese Claims Garcia Passed Background Check
In wake of Garcia's arrest, Archdiocese of Philadelphia spokesman Kenneth Gavin told reporters that Garcia had passed a background check and attended child protection training programs required of all prospective priests upon his ordination in 2005. Gavin also claims that Philadelphia Archbishop Charles J. Caput suspended Garcia immediately after learning of the allegations against him and notified parishioners at St. Martin of Tours and Immaculate Heart, though some parents feel as though the story was swept under the rug, according to the Philadelphia Inquirer.
Since his removal from active ministry, priest Garcia has been living at a private residence in Aston, Delaware County. Archdiocese officials say his ministry has been restricted. The Archdiocese is not contributing to his legal defense, at least monetarily. His name and photo have been removed from parish websites and he has been scrubbed from the site for the National Association of Filipino Priests, for which he served as a representative.
First Criminal Charges Since Grand Jury Report
Garcia holds the dubious title of being the first Philadelphia priest charged with sexual abuse since the conclusion of the 2011 grand jury investigation that uncovered widespread sexual misconduct throughout Pennsylvania's five Catholic dioceses. The report, published in 2018, identified over 300 Catholic priests who had abused nearly 1,000 victims.
Ordained in 2005, Armand Garcia served at the following parishes and schools:
Saint Joseph, Downington (2005 – 2008)
Saint Eleanor, Collegeville (2008 – 2009)
Saint Katherine of Siena, Philadelphia (2009 – 2010)
Our Lady of the Assumption, Strafford (2011)
Immaculate Heart of Mary, Philadelphia (2011 – 2017)
Saint Martin of Tours, Philadelphia (2017 – 2018)
Armand Garcia has denied the charges against him. Interviewed by CBS Philadelphia, Garcia's defense attorney William Brennan cautioned observers from judging his client too quickly. "I would hope that the public would look at Armand Garcia the same way I'm looking at him, as if he was Armand Garcia the bricklayer, or the carpenter, or the car salesman. He's a citizen of our country that's been accused of very serious crimes. He enjoys the presumption of innocence and we are going to aggressively defend this case," Brennan said.
Learn More In A Free Consultation
If you or a loved one were sexually abused by Armand Garcia, our deepest condolences and sympathies go out to you and your family. Justice is possible. Our dedicated Philadelphia sexual abuse attorneys are here to walk you through the legal process with confidence. We've stood up to the Catholic Church before and we're prepared to do it again.
Learn more about your legal options in a free, confidential consultation today. You can find more information about your rights at no charge and no obligation. You deserve justice. This is our life's work – to protect the best interests of sexual abuse survivors. Trust our attorneys to handle your case. We have the experience and resources you need to win.