Were you or a loved one sexually abused by a Catholic priest as a child? You are not alone. As a result of welcome legislation allowing survivors of abuse to file lawsuits in certain states like New York and New Jersey regardless of how much time has passed since the horrific abuse, there are a wave of TV commercials, radio and billboard advertisements sweeping the nation.
Some firms advertising are getting involved in sexual abuse lawsuits for the first time. Our attorneys are former prosecutors. We have tried cases against the catholic church, and we have been involved in leadership on the Victims Compensation Fund in Delaware. We invite you to consider us to represent you in a claim or civil lawsuit.
Learn more in a free consultation
You owe nothing until we secure compensation
We've helped countless sexual abuse survivors step forward. Raise your voice for change. Find more information about your rights in a free, confidential consultation today.
24/7 Confidential Consultations
We all must work together to end sexual abuse in the Catholic Church once and for all.
— Brian Kent, Esq.
"Great Attorneys."

Brian's team helped me understand my legal options.
Abuse Guardian
Reviewed by
Joseph C.
on .
Did you see a TV commercial about filing a clergy sexual abuse lawsuit? A number of law firms have begun to run TV commercials, radio ads, and set up billboards notifying sexual abuse survivors and their loved ones about a growing litigation around the Catholic Church. Many of the commercials tell viewers who experienced sexual abuse as children at the hands of Catholic clergy that filing a lawsuit may be possible. The ads end by urging survivors to reach out to an experienced attorney as soon as possible.
TV Commercials Lack Education About Filing A Clergy Abuse Lawsuit
While our attorneys do not produce TV commercials, we are here to offer you support through this difficult time. Were you or a loved one abused by a Catholic priest? Our attorneys understand the powerful and perhaps painful emotions that you may be dealing with. Many abuse survivors struggle to overcome difficult feelings of shock and anger, shame and grief.
These are natural reactions to a great trauma. Please know that you are not alone. Help is available. The compassionate legal team at AbuseGuardian.com is dedicated to providing sexual abuse survivors with the support they need. You deserve personalized attention in your pursuit for justice. Thousands of survivors are now stepping forward to demand reparations from the Catholic Church, accusing Church leaders of concealing sexual abuse for decades. You can join them.
If you or a loved one were abused, you may be eligible to file a sexual abuse lawsuit. Filing a lawsuit could allow you to take control of your situation and force the Catholic Church, individual dioceses and Church leaders to answer for their actions. This can be a deeply empowering experience, the first step on the road to true recovery.
Step forward and raise your voice for the truth. To learn more about your legal options, contact our compassionate sexual abuse attorneys today for a free consultation. You can find more information at no charge and no obligation. Best of all, our lawyers offer their services on a contingency-fee basis, so you pay nothing until we secure compensation in your case.
Catholic Church Crisis In America: The Church Reels In Wake Of Grand Jury Report
The Catholic Church, and dioceses across the United States, have been hit with a new wave of sexual abuse lawsuits. In the wake of a 900-page grand jury report released by the District Attorney of Pennsylvania, a new spotlight has been focused on the Catholic Church's long and troubling history of concealing sexual abuse from secular authorities.
[]
keyboard_arrow_leftPrevious
Nextkeyboard_arrow_right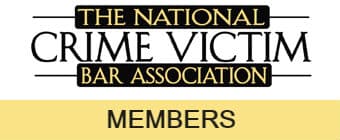 Through the grand jury report, the public has been able to scrutinize the details of countless horrific sexual abuse cases, along with the lengths to which Catholic leaders have gone in hiding these crimes and protecting dangerous sexual predators.
The report ignited a scandal of momentous proportions, bringing disgrace upon luminaries within the Church like Cardinal Donald Wuerl, the former Archbishop of Washington, who has been accused of mishandling abuse claims during his tenure as the Bishop of Pittsburgh.
Our Sexual Abuse Lawsuit TV Commercial
Class Actions Against The Church - We Generally Do NOT File Class Actions In Clergy Abuse Cases
In Pennsylvania, a sexual abuse survivor and a young child who attends a Catholic school have filed a class action suit against the Diocese of Pittsburgh, demanding the release of secret records on child sexual abuse hidden in the Church's vaults.
A similar lawsuit, filed by an abuse survivor in California, accuses every Catholic bishop in that state of orchestrating a conspiracy to conceal abuse claims and transfer offending priests to new parishes.
In Illinois, a man who says he was sexually abused by a priest in Florida is suing the Diocese of Rockville Centre in New York for having transferred the priest to St. Petersburg, despite knowing of sexual abuse complaints against him.
These are just 3 examples of a national phenomenon. Across the country, sexual abuse survivors are standing up and raising their voices for change and transparency. At the same time, dioceses throughout the nation have begun to release lists of accused clergy members. From Vermont to California, dioceses are naming names, unsealing decades-old records in an effort, at times only partial, of bringing light to the histories and fates of thousands of pedophile priests.
Hundreds Of Claim May Be On The Way As A Result Of Heavy Law Firm Advertising
In the near future, we can expect hundreds, if not thousands, of sexual abuse lawsuits to be filed against the Catholic Church. This is not going to go away until the Church is forced to answer to sexual abuse survivors. State legislatures across the country are struggling to deal with this problem. Many of these individual sexual abuse cases go back decades in their allegations. A wave of survivors is stepping forward, alleging sexual abuse as early as the 1950s.
Billboards & Radios Advertise Statutes Of Limitations Are Changing. Its True.
Throughout the country, there is a heartening sense that clergy sexual abuse survivors deserve justice, whether it be through the criminal or civil courts. Most states are ill-equipped to handle this situation, with civil laws in place that may actively prevent many of these sexual abuse survivors from filing their own private lawsuits.
Every state has a statute of limitations, which restricts the amount of time that survivors have to file suit. This legal time limit usually begins to run on the date of abuse, meaning that, in some cases, the statute of limitations started running in the 1950s, 60s or 70s. As a result, many survivors will find their path to the courthouse barred.
But change may be on the way. In many states, there is a new groundswell of support for alterations in the statute of limitations. Legislatures in New York and Pennsylvania are currently considering laws that would dramatically extend or eliminate the "legal time limit" in cases of childhood sexual abuse. In Pennsylvania, Attorney General Josh Shapiro has thrown his considerable weight behind these changes, as have thousands of survivors around the nation.
If these changes take hold, generations of sexual abuse survivors will be allowed to have their day in court. In light of these developments, our experienced sexual abuse attorneys have launched a national investigation into clergy sexual abuse. Our lawyers are bringing their considerable experience in prosecuting sexual abuse cases to survivors and families affected by the Catholic Church's decades-long effort to conceal sexual abuse reports, silence victims and protect pedophile priests.
Don't Get Misled By Advertisements.  Timelines In Each State Are Different
AbuseGuardian.com is sponsored by a national alliance of personal injury attorneys devoted to protecting the rights of sexual abuse survivors. Our lead sponsor, Brian Kent, Esq. of Laffey, Bucci & Kent, is a former prosecutor for the Sex Crimes Unit of the Montgomery County District Attorney's Office in Pennsylvania. Led by Mr. Kent, our legal team possesses over 50 years of combined trial experience, with a focus on pursuing cases of sexual abuse against large organizations, including the Church.
We are here to help. Our only goal is to support survivors as they step forward. You are not alone. Thousands of other sexual abuse survivors are raising their voices right now. The Catholic Church is finally being forced to reckon with its long and disgusting history of sexual abuse. You can join the national movement for justice.
Now You Know The Truth About The TV Ads - Contact Us Now For A Free Consultation
You have powerful legal rights. If you or a loved one were sexually abused by a member of the clergy, the time to step forward is now. Thousands of sexual abuse survivors may be eligible to file a civil lawsuit, pursuing financial compensation, demanding change to protect children in the future and forcing the Church to answer for years of misconduct.
We believe you. Your story deserves to be told, so that this never happens to another child again. Learn more about your legal options at no charge and no obligation. Contact the dedicated legal team at AbuseGuardian.com today for a free consultation. You risk nothing in reaching out for more information. Our attorneys offer their services on a contingency-fee basis, so you pay us nothing until we recover financial damages in your case. Your consultation is completely free and confidential.
Help us put an end to sexual abuse. Help us uncover the truth of what happened to you. Help us hold the Catholic Church accountable. Help us pursue justice.